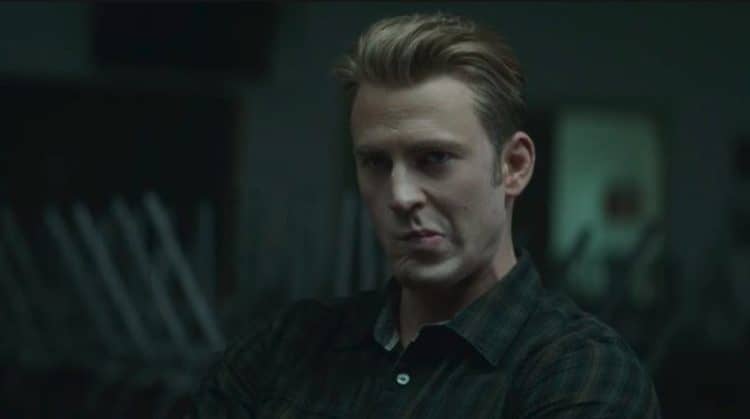 No one wants to think that their favorite icon is going to die in a movie, especially after what a character like Captain America has come to mean to the MCU. Historically-speaking he's one of the first characters to really kick off the idea of what was coming once Avengers: Endgame was finally put into motion, and his death has been predicted more than once throughout the long history of Marvel when it comes to the comics and the movies. But at this point fans are starting to wonder if we've seen the last of Steve Rogers for a while, or for good. The star-spangled hero has been a mainstay in the comics for such a long time that simply getting rid of him seems like a horrible waste, even if the mantle goes to someone that's deserving of it. But the argument over whether Cap is supposed to stick around or should hang up the shield and just call it good is one that's been ongoing for years.
This close to the release date you can bet that no one is going to simply let the truth of what's going to happen slip, but from what we've seen thus far and what the trailers are revealing it could be that Cap is on his last legs as an Avenger and will possibly be phasing out eventually. Some people don't even seem to think he's going to make it to the final credits before he punches out, but if you know anything about the guy then you can understand how Cap's exit is going to be nothing short of epic. If he could stall Thanos for even a second or two in Infinity War it's likely that he's going to be doing the same in Endgame, but with a lot different outcome this time. It might seem redundant and old news but one always has to go back to the moment in the comics in Infinity Gauntlet when Cap and Thanos were standing toe to toe and the first Avenger did his best to square up the mad titan. Unfortunately his best didn't even rock Thanos and the would-be god dispatched Steve with a backhand that broke his neck almost as an afterthought. That was a big reason why people were so confused as to how Cap was able to hold Thanos back for even a breath in Infinity War, since the super soldier is stronger than an ordinary man, but is still not even close to being a match for Thanos.
Plus, if you really look at the trailers it would appear that in a couple of frames that Cap really isn't looking like himself these days. While Evans is obviously getting older the idea of Cap starting to age is something that's never really been pushed by the comic books since despite being thawed out years before the character seems to have retained his youthful looks. While the rest of the MCU has been aging he's been able to stay just as young as ever. If someone like Wolverine has to age though, you can bet that Captain America is beginning to feel the press of his years falling down on him. In one scene it actually looks as though his arm is shaking, but there could be another reason for this, and in others it looks as though age is starting to take a toll on him. Some might attribute this to the super soldier serum wearing off, while others might want to say that the years are finally starting to slow the good Captain down. It could also be the emotional toll that's been taken since, let's face it, the Avengers aren't that used to losing in the MCU and this last movie was a humongous loss to all of them, not to mention a serious blow to their egos.
There are rumors that he won't be the only Avenger to go since Iron Man is also coming up as one of those that needs to finally step aside and make way for the next generation, but how they go out is going to have to be something unique and without a doubt one of the most traumatic deaths since Han Solo in The Force Awakens. Come on now, how many people had the same shocked O face when Kylo Ren rammed his lightsaber through his father's torso? Chances are no matter how Steve goes out, if he does, that we're all going to be wearing variations of the same shocked and dismayed expression when it comes down to it. This is Captain America after all, a symbol of our country and everything good that we hold dear, and he's supposed to be able to take on anything or anyone that threatens the people. Seeing him go out will be a sign of the times and how they're changing, but it will also be a changing of the guard that no one is fully prepared for.