When it comes to comedy, few names carry as much weight and laughter as Rodney Dangerfield. Known for his signature catchphrase "I don't get no respect," Dangerfield made quite the name for himself. From his stand-up routines to his memorable film roles, the funnyman had a unique ability to connect with audiences.
His self-deprecating humor and razor-sharp wit made him a beloved figure. As such, it's no surprise that he gained a loyal fan base that still cherishes his work today. So, let's take a closer look at some of Dangerfield's most memorable moments. Perhaps that'll explain why his comedic genius continues to resonate with audiences of all generations.
Early Life And Rise To Fame
Jacob Rodney Cohen, who would later become known as Rodney Dangerfield, was born on November 22, 1921, in Deer Park, New York. Throughout his life, Dangerfield had to overcome several obstacles. Growing up in a home wrought with financial issues, he frequently used humor as a means to cope with the challenges he was up against.
However, it wasn't until later in life that Dangerfield established himself as a comedic powerhouse. He decided to pursue his interest in comedy following a string of unsatisfying jobs and an unsuccessful marriage. Under the stage name Jack Roy, he first began his career in the nightclubs, but he had difficulty breaking through. It wasn't until he created his famous alter ego, Rodney Dangerfield, that he had any success in his professional life.
The Birth Of The Rodney Dangerfield Persona
In the 1960s, Dangerfield changed his name to the renowned stage name that made him famous. Altogether, the moniker became almost immediately identified with his one-of-a-kind brand of self-deprecating humor. Dangerfield developed a presence that resonated with audiences by creating a persona that was unkempt, constantly nervous, and never short of funny one-liners. Fans from all around the world came to admire him for his ability to make jest of both himself and the absurdities of everyday life.
Career Highlights And Accomplishments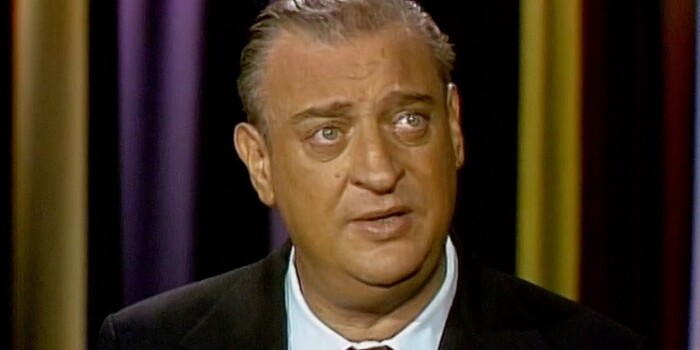 The decade of the 1980s was a turning point in Rodney Dangerfield's career. For the most part, he was propelled forward by his many appearances on The Tonight Show Starring Johnny Carson. Due to his stellar performances and amazing comedic timing, he became a regular guest on the show. This went a long way to cement his position as one of the most beloved comics of the era.
In addition to his achievements in the world of television, Rodney Dangerfield also left his mark on the big screen. In the film Caddyshack, which was released in 1998, Dangerfield played the part of the wonderfully annoying Al Czervik. It's safe to say that this was one of Dangerfield's most famous parts. Overall, the picture was taken to new heights thanks to his improvisational talents and comedic genius. Even more, his performance is still regarded as one of the best to this day. The films Back to School (1986) and Easy Money (1983) are two of the other important films that marked his career.
The Legacy Of Rodney Dangerfield
The significance of Rodney Dangerfield's contribution to the field of comedy cannot be emphasized. His one-of-a-kind delivery and manner set him apart from his contemporaries. Additionally, his influence can be seen in the work of innumerable comedians who have continued the tradition he established.
Because he was so dedicated to his art and never stopped searching for ways to make people laugh, Dangerfield is rightfully considered a comedy industry legend. Despite all of his professional success, his personal life was fraught with difficulties. Unfortunately, the star fought an uphill battle with substance abuse and dealt with a myriad of health problems.
However, even in the most difficult times of his life, he never failed to make other people laugh. In summary, Rodney Dangerfield made an incalculable contribution to the field of humor throughout his career. He rose to the status of a household name, and his influence is still felt in modern culture. Dangerfield's career, which began with his less-than-stellar upbringing and culminated in his status as a comic icon, is an inspiration to budding comedians all over the world. So, let's remember Rodney Dangerfield for the fun he brought into our lives and the joy he continues to provide to future generations as he is no longer with us.