Blood In, Blood Out, originally titled Bound by Honor, is a film directed by Oscar-winning director Taylor Hackford. While the movie didn't receive heaps of critical acclaim upon release, it has since garnered a cult following. The crime epic follows the interlocking stories of three Hispanic cousins from the streets of East Los Angeles as they navigate their way through gang culture, prison life, and the struggle to find their identities. The film offers a raw and gritty portrayal of life in the barrio and the harsh realities of gang violence.
With a star-studded cast and Hackford's masterful direction, Blood In, Blood Out remains a truly notable film in the crime genre. Thanks to the ever-growing power of streaming sites like Netflix, its cult following continues to grow with each year. Furthermore, it features an eclectic ensemble of actors who have all gone on to do great things. So, let's delve into the cast of Blood In, Blood Out and see where they are now.
Damian Chapa as Miklo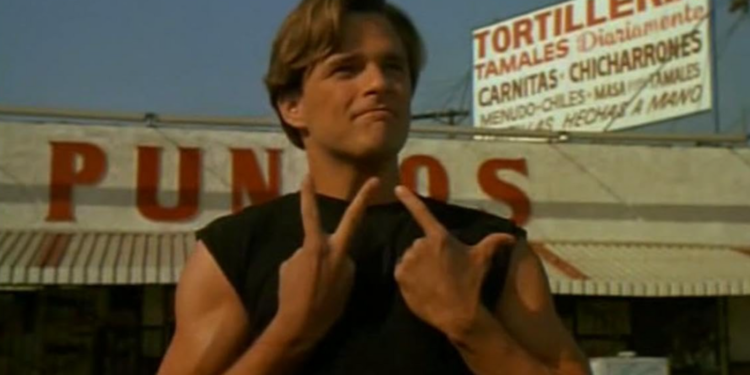 Damian Chapa is an American actor who rose to fame for his role in Blood In, Blood Out. He played the character of Miklo Velka, a Mexican-American gang member that gets involved in a life of crime. Chapa's performance in the film showcased his dynamic range and is still considered one of his most iconic roles to date. Since then, he has appeared in various films and television shows, but none have quite matched the success and influence of Blood In, Blood Out. Regardless, Chapa remains a talented and respected actor in the entertainment industry. He is still asked to comment on his prolific role to this day.
Benjamin Bratt as Paco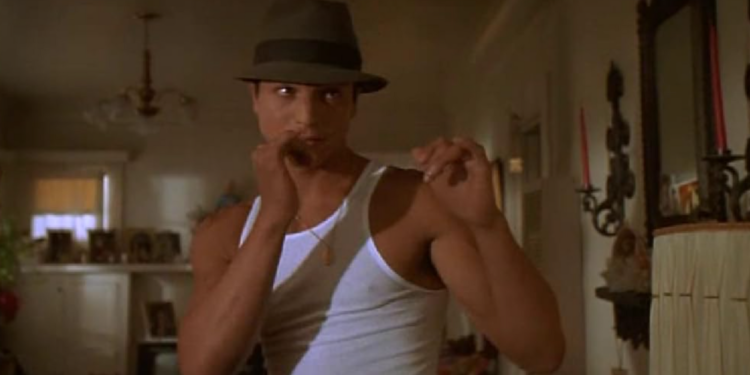 Benjamin Bratt is a well-rounded actor who first rose to prominence in the early 90s as part of the cast of Blood In, Blood Out, and Demolition Man. His breakthrough performances in these films showcased his zestful skills and proved that he had a bright future in Hollywood. Over the years, Bratt's career has seen him become somewhat of a character actor, starring mostly in supporting roles. Despite this, he has continued to deliver top-notch performances in films like Shot Caller and Ride Along 2.
Bratt's range and versatility as an actor have made him a respected figure in the industry. His ability to bring depth and nuance to any role he plays has made him popular amongst audiences. In 2023, he starred opposite Natasha Lyonne in the crime series, Poker Face.
Jesse Borrego as Cruz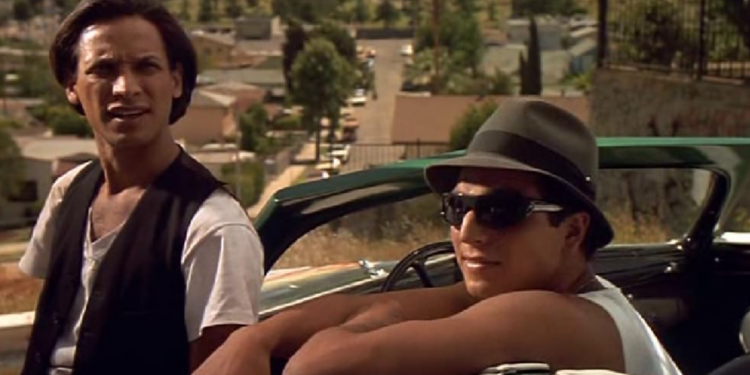 Jesse Borrego was born and raised in San Antonio, Texas. After graduating high school, he studied acting at The California Institute of the Arts. After some small roles, he quickly became famous for his role as Jesse V. Valesquez in the 1980s television series, Fame. However, it was when he starred as Cruz Candelaria in Blood In, Blood Out that he shot to larger levels of fame. Since then, Borrego's career has slowed down and he has mostly appeared in small supporting roles. Nevertheless, he made a stand-out performance in five episodes of Fear The Walking Dead in 2017, which reminded audiences of his talent. Despite his current hiatus from the spotlight, Borrego's contribution to the entertainment industry is still widely acknowledged.
Delroy Lindo as Bonafide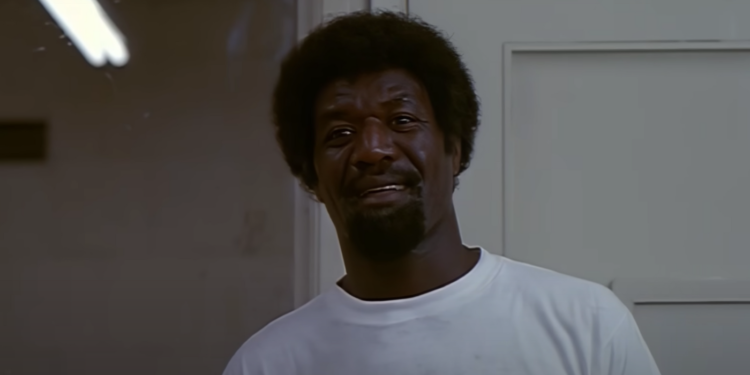 Delroy Lindo is one of the most well-known and respected character actors in the entertainment industry. With over four decades of experience, Lindo has played a vast array of diverse and complex characters, showcasing his incredible range and versatility as an actor. His distinct voice and commanding screen presence have made him a standout performer in both film and television, earning him critical acclaim and numerous accolades throughout his career.
Lindo's extensive body of work includes standout roles in films such as Malcolm X, Get Shorty, and The Cider House Rules. Additionally, Lindo has delivered memorable turns on shows like The Good Fight, and The Chicago Code. With his undeniable talent and professionalism, Delroy Lindo has cemented his place as one of the most prominent character actors of our time.
Billy Bob Thornton as Lightning
Billy Bob Thornton is an accomplished actor and filmmaker, best known for his roles as twisted villains in projects like Fargo, Mr. Woodcock, and One False Move. Although he has a penchant for playing dark and complex characters, he has also showcased his wide range of talent when it comes to portraying softer and funnier roles. Thornton's performances in movies like Bandits, and Bad Santa demonstrate his ability to infuse humor and vulnerability into his characters.
His commitment to his craft has earned him critical acclaim, including an Academy Award for Best Adapted Screenplay for his film Sling Blade. With a career spanning decades, Billy Bob Thornton continues to captivate audiences with his nuanced performances and undeniable aptitude. He is set to star in Taylor Sheridan's next TV epic, Land Man.
Raymond Cruz as Chuey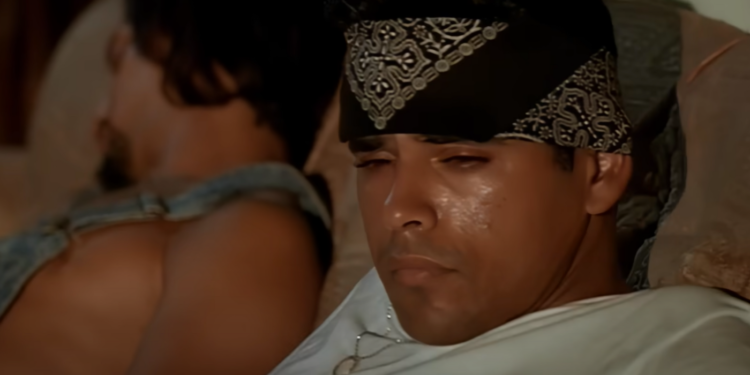 Raymond Cruz is a Mexican-American actor who gathered recognition after he was cast in Blood In, Blood Out. Despite the film's popularity, Cruz found himself being typecast as a thug, which limited his opportunities in Hollywood. However, this would eventually benefit him when he landed the iconic role of Tuco Salamanca in the hit television series, Breaking Bad.
Cruz's portrayal of Tuco was intense, charismatic, and unpredictable. This made him a fan-favorite and one of the most memorable villains of the show. The show's success led to a spin-off prequel, Better Call Saul, where Cruz reprised his role as Tuco once again. Cruz's talent and versatility as an actor have proven that he is much more than just a "thug" stereotype, and his contributions to the entertainment industry will undoubtedly be remembered for years to come.
Ving Rhames as Ivan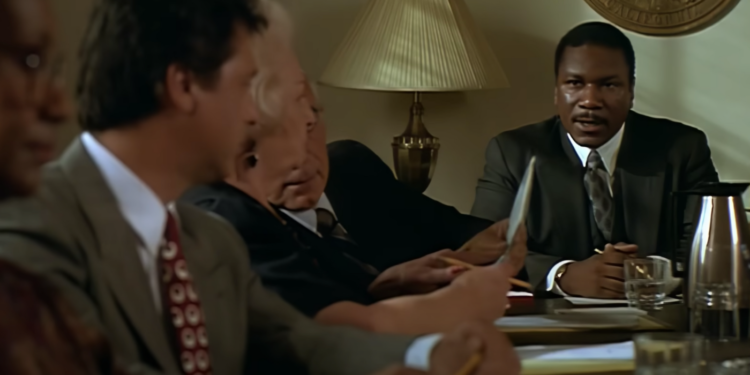 Ving Rhames is an American actor best known for his work in film and television. He began his career with small roles in various movies such as Blood In, Blood Out, and Stop! Or My Mom Will Shoot. However, it was his role in Quentin Tarantino's Pulp Fiction that really put him on the map. Rhames' portrayal of Marsellus Wallace in the film was widely praised by both critics and audiences alike. Following Pulp Fiction, Rhames went on to star in a number of other notable films including Con Air, Dark Blue, and Dawn of the Dead. Rhames has also worked on a number of television show projects, including Kojak, ER, and Marvel's Agents of S.H.I.E.L.D.