American Pie is a 1999 teen comedy film directed by Paul and Chris Weitz. The story follows a group of high school friends who make a pact to lose their virginity before graduation. The film is known for its raunchy humor and frank depictions of sex and teenage life. While it caused some controversy at the time of its release, American Pie was a smash hit that spawned a number of sequels and spin-offs.
The spicy comedy also ignited a new type of teen movie that was more sexually explicit and edgy than previous films in the genre. Its unique formula served as inspiration for other teen comedies that followed. Without American Pie, movies like Road Trip and 40 Days and 40 Nights would not have got the warm reception that they received. The innovative comedy served as a launching pad for its stars and saw many of them achieve massive levels of fame. Here's where the cast of American Pie are now.
Jason Biggs as Jim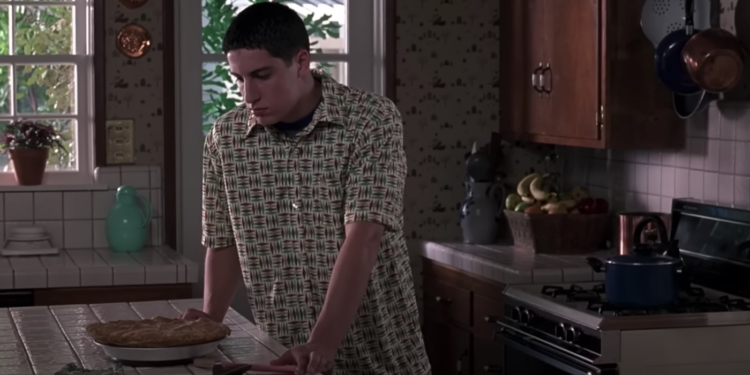 Jason Biggs was only 20 years old when he filmed American Pie. A year later, he became one of the biggest stars on the planet. He rode the wave of teen comedies for a good few years, starring in films like Loser, Boys and Girls, and Saving Silverman. While he continued to act in various TV shows and movies, he is still most well known for his role as the shy yet eccentric Jim in American Pie.
Biggs starred in three more American Pie sequels, with American Pie 2 being the most successful. While his career as a leading man has slowed down over the years, Biggs has still appeared in some notable TV shows and movies. In 2022, he starred in two episodes of Law & Order: Special Victims Unit. He is also set to star opposite Heather Graham in Mary Lambert's 2023 seasonal movie, Best. Christmas. Ever.
Chris Klein as Oz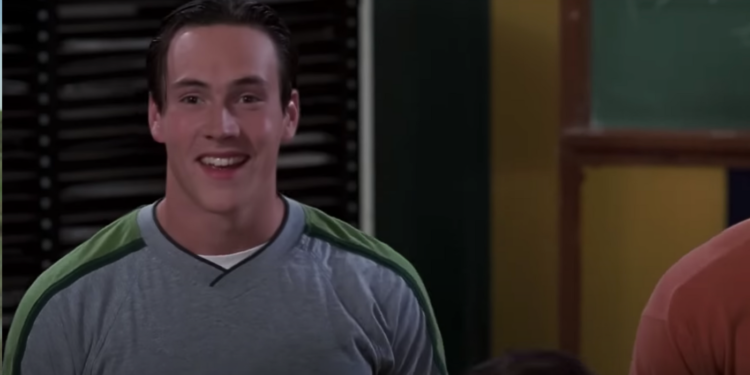 Chris Klein had a big year in 1999 when he starred in both American Pie and Election. Both movies were critical successes and saw Klein become an actor to look out for. After starring opposite Mel Gibson in We Were Soldiers, Klein returned for American Pie 2 and American Reunion. After falling off the radar for a few years with a string of supporting performances, Klein stepped back into the big leagues in 2018 with The Flash. Klein joined The CW's long-running series for two seasons as Cicada, the immortal man who was struck by lightning.
Alyson Hannigan as Michelle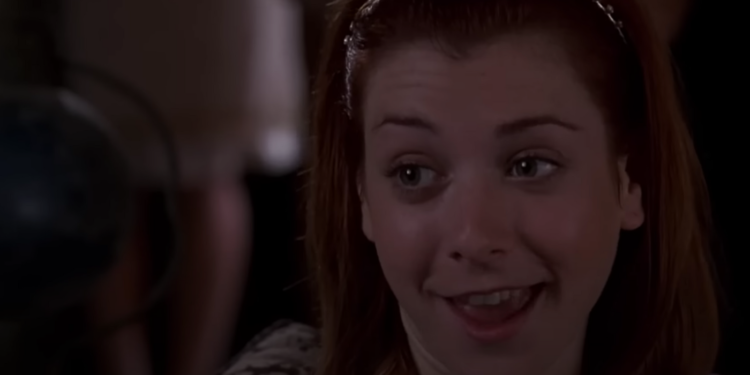 Alyson Hannigan is an American actress who was born in Washington, D.C., and began acting at the age of four. She is best known for her role as Lily Aldrin in the sitcom How I Met Your Mother. However, it was American Pie that gave her the launching pad to land such a project. Hannigan also starred as Willow Rosenberg in the television series Buffy the Vampire Slayer from 1997 to 2003. She has been married to actor Alexis Denisof since 2003, and they have two daughters together.
Thomas Ian Nicholas as Kevin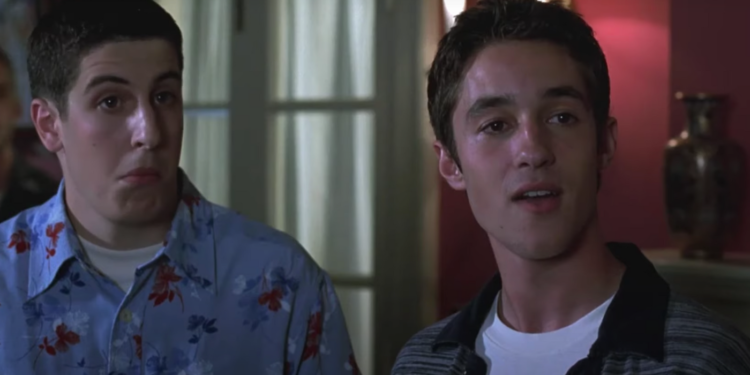 Thomas Ian Nicholas is an American actor, musician, producer, and director. He is best known for his role as Kevin Myers in the American Pie film series. Since his breakthrough role, Nicholas has starred in several other films, including Rookie of the Year, Halloween: Resurrection, and Please Give. In addition to his acting career, Nicholas is also a musician and has released several albums. He has also produced and directed several films, including Living Among Us and Adverse. Nicholas has received critical acclaim for his work both in front of and behind the camera.
Jennifer Coolidge as Stifler's Mom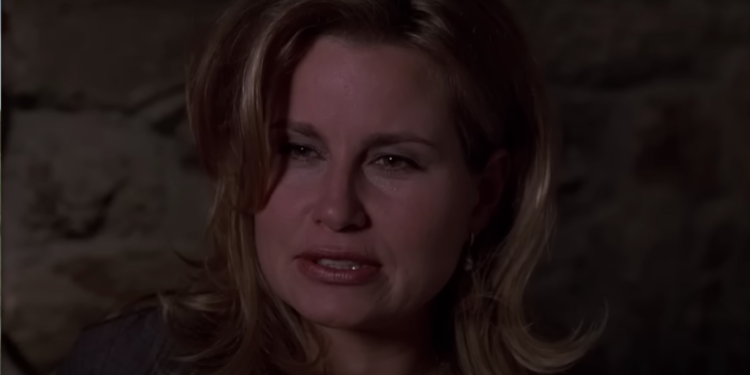 Jennifer Coolidge was born on August 28, 1961, in Boston, Massachusetts. The versatile character actress is best known for her roles in films such as Legally Blonde, A Cinderella Story, and as Stifler's mom in American Pie. She has also appeared on television shows such as 2 Broke Girls and King of the Hill.
One of her most memorable roles was as Amanda Buffamonteezi in the hit television series Friends. Coolidge played the eccentric, wealthy friend of Phoebe, who invites her to sing at her wedding. Coolidge's guest spot was a fan favorite. In addition to her acting career, Coolidge is also a talented comedian and still performs stand-up comedy around the world to this day.
Natasha Lyonne as Jessica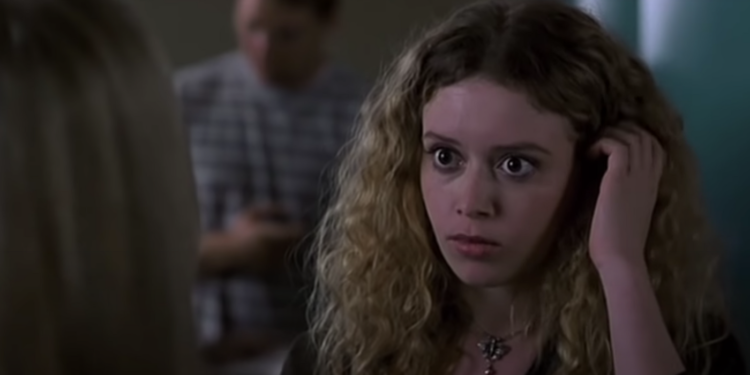 Natasha Lyonne rose to fame with her role as the straight-to-the-point Jessica in American Pie. Since then, she has appeared in several other films, including Slums of Beverly Hills, But I'm a Cheerleader, and Blade: Trinity. However, it was her role as Nicky Nichols in the hit Netflix series Orange Is the New Black that really propelled her to superstardom.
Critics and fans widely praised Lyonne's performance, and she received several award nominations for her work on the show. More recently, Lyonne starred in and produced the Hulu series Poker Face, which premiered in 2022. Lyonne has well and truly established herself as a talented actress with a unique and engaging screen presence.
Eugene Levy as Jim's Dad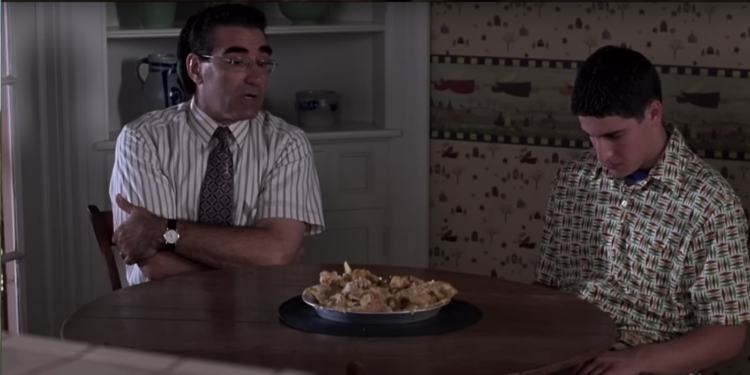 Eugene Levy is a Canadian actor, comedian, writer, and director who has enjoyed a long and successful career in the entertainment industry. He is best known for his work in the American Pie film series as Jim's unpredictable dad. Although he initially hated the script and found the character creepy, he decided to give the role a shot. Altogether, it paid off. He has also received heaps of praise and recognition for his collaborations with director Christopher Guest on films such as Best in Show, A Mighty Wind, and Waiting for Guffman.
Levy has also appeared in several other films and television shows, including Schitt's Creek, which he co-created and starred in alongside his son, Dan Levy. Throughout his career, Levy has received critical acclaim and numerous awards for his work, including multiple Emmys and a Lifetime Achievement Award from the Governor General's Performing Arts Awards. He is widely regarded as one of the most talented and versatile performers in the industry.
Tara Reid as Vicky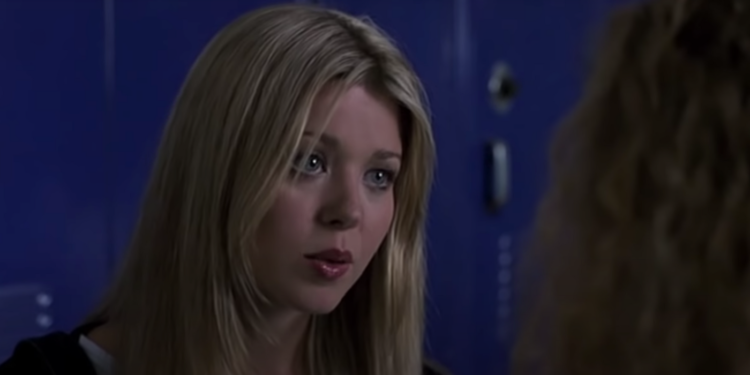 Tara Reid was born in Wyckoff, New Jersey, on November 8, 1975. She attended the Professional Children's School in New York City alongside classmates like Sarah Michelle Gellar, Jerry O'Connell, and Macaulay Culkin. Her acting career took off in the late 1990s thanks to her roles in films such as American Pie and The Big Lebowski. However, despite her early success, Reid's career has been marked by controversy and setbacks.
Reid has struggled with personal issues, including addiction and legal troubles, and her reputation has been damaged by a series of high-profile incidents. Despite these challenges, Reid has continued to work in the entertainment industry, appearing in films such as Sharknado and The Last Sharknado: It's About Time. While her career has not been without its difficulties, Reid remains a familiar face to many moviegoers and continues to pursue her passion for acting. She also famously starred in the British reality show Celebrity Big Brother.
Sean William Scott as Stifler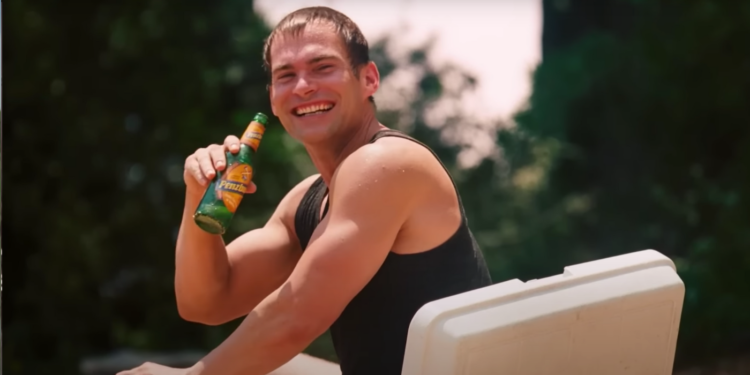 Sean William Scott is arguably the biggest star to rise from the younger cast of American Pie. After playing party-loving Steve Stifler in the franchise, known for his boisterous and irreverent on-screen presence, Scott quickly became a fan favorite. While his character was based on a real-life thug who the film's writer knew in college, Stifler had a more loveable approach and less violence about him. The role was so well received, it was Scott go on to appear in several other popular films, including Dude, Where's My Car?, The Rundown, and Role Models.
In recent years, Scott has expanded his range as an actor, taking on more dramatic roles such as the serial killer Evan in the dark and twisted, Bloodline. His performance in the movie was praised by critics and demonstrated his versatility as an actor. Despite his success, Scott remains grounded and committed to his craft, and he continues to be a beloved figure in the entertainment industry. He is also set to star opposite John Cena in Paul Feig's 2023 comedy Grand Death Lotto.
Tell us what's wrong with this post? How could we improve it? :)
Let us improve this post!