MAFS Season 12 couples reflect the overall success rate of the Lifetime matchmaking reality series since it premiered on FYI in July 2014. The show returned for Season 12 in January 2021, pairing off ten Atlanta-based singles for experimental marriage. Of the five couples that got Married At First Sight Season 12, three decided to stay married on Decision Day, with two opting for a divorce. Testing their marriage in the real world, two of the married couples eventually parted ways, leaving Briana Myles and Vincent Morales as the only couple from the season still together.
As with previous and subsequent seasons, the separation of Married at First Sight Season 12 couples demonstrates that rushing into marriage is a recipe for divorce. So far, the series has paired 64 couples, of which 37 decided to remain married on Decision Day. Out of that number, only 13 are still married, indicating that despite its popularity, Married At First Sight has barely recorded a 20% success rate. Nonetheless, couples like Myles and Morales appreciate the show for being a meet-cute that has endured in real life. Through the platform the show provided, they met their soul mates and forged beautiful lives together. What have the Married at First Sight Season 12 couples been up to since the season's finale?
Briana Myles and Vincent Morales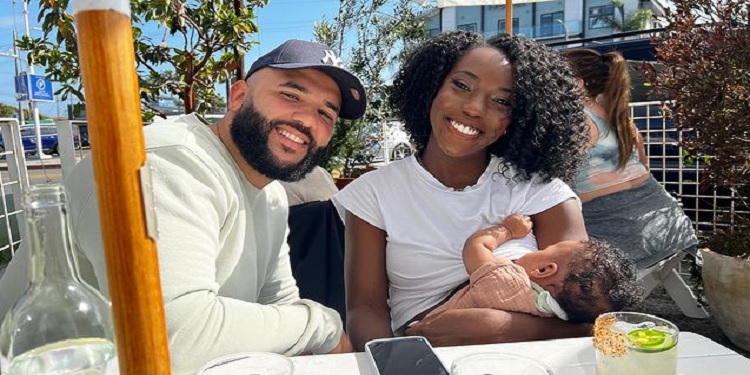 The only Married at First Sight Season 12 couple still married, Briana Myles and Vincent Morales were determined to have a successful marriage from the moment they exchanged vows. The engineer and auto broker signed up for the show, trusting that the relationship experts would match them with a compatible partner. What has allowed their relationship to thrive, above all things, is the determination to work it out with whomever they were paired. Coming to the show, Morales was ready for marriage, as much as Briana was done with dating and looking to find a life partner.
Myles and Morales have come a long way in their relationship, with a daughter to show for it. They welcomed their first child together, a daughter named Aury Bella Morales, on January 3, 2023. Their social media pages indicate that the two have grown in love with each other. Marking Briana Myles' birth anniversary in June 2023, Vincent Morales took to Instagram to thank his wife for the life they have built together. "Happy birthday to my Beautiful Wife. @blmyles Thank you for being the most amazing mom and Wife," he wrote.
Similarly, Myles celebrated Morales on Instagram during Father's Day of 2023, describing him as a protector, provider, and favorite nap partner. The post, in part, reads: "Thank you for being patient and loving to our baby girl. Aury Bella's face literally lights up when you walk into the room. I love seeing you grow as a Dad and can't wait to witness the Daddy-daughter bond between you two." While they are both committed to raising their daughter, the MAFS Season 12 couple runs a YouTube channel called Vincent and Briana Morales, where their fans get up-to-date information about Myles and Morales' family life and whatnot.
Clara Berghaus and Ryan Oubré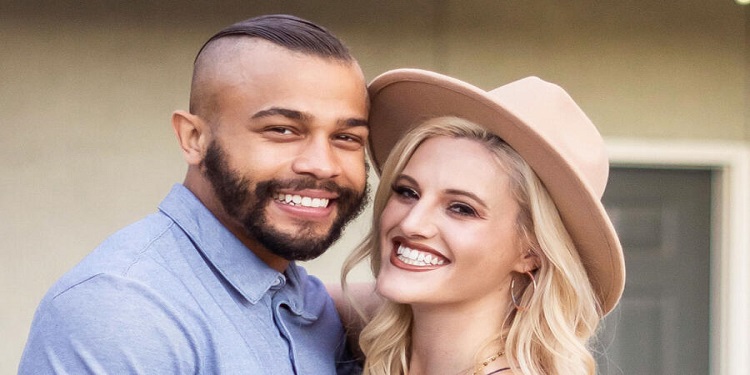 One of the three Married at First Sight Season 12 couples that remained married on Decision Day, Clara Berghaus and Ryan Oubré parted ways in July, two months after the show's reunion. Amid reports of their plans to renew their wedding vows on New Year's Eve, the flight attendant and project manager ran out of steam for the marriage. Their dramatic split had Oubré explaining the reason behind their separation in a lengthy Instagram statement that primarily pointed to cultural differences. "…Walking into a family gathering and not speaking to anyone and scrolling through your phone will never fly, and declining food… because you don't like the way it looks won't help either," stated Oubré.
"By marrying into a different race/culture, you inherently adapt parts of their identity… Choosing not to attempt to understand and educate yourself is a red flag," he added. On the other hand, Clara Berghaus conveyed during the MAFS Season 14 kickoff special that expressing her sexual frustrations during the show played a part in their separation. She revealed that Oubré and his family weren't happy about it but opined that their union was bound to fail, regardless of the clip airing her sexual frustrations with the MAFS wives. "I think we were doomed before the clip aired. Neither of us could really love each other the way that either of us needed; …it would have ended," she said.
Virginia Coombs and Erik Lake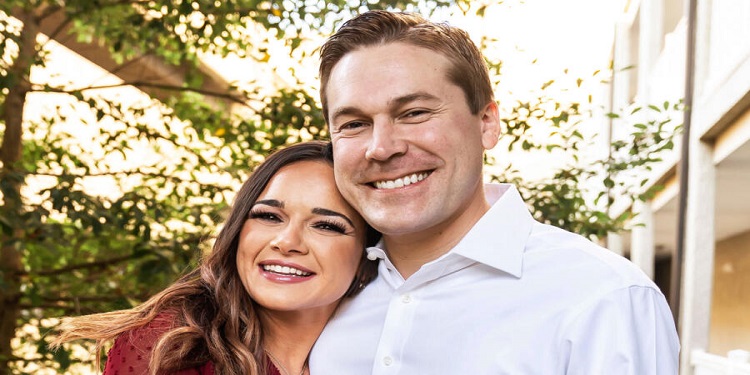 Virginia Coombs and Erik Lake were also one of the MAFS Season 12 couples that remained married on Decision Day. But less than a year into their marriage, they announced their separation. The former couple told E! News that although they decided to end their marriage, they aren't "closing the doors on a possible future together." Married at First Sight Couples' Cam captured the moment Lake asked Coombs for a divorce, noting that they haven't made any meaningful progress.
"I do care about you, and I do care about this, but nothing is really progressing… this shouldn't be as difficult as it is; it should be easy most of the time," said the pilot. Coombs described the divorce as heartbreaking but has remained friendly towards her former husband. She is currently focusing on her job as a marketing specialist at Boys & Girls Clubs of America in Atlanta, Georgia. Meanwhile, Erik Lake has moved on from the marriage. He's been dating Lola (padawan-punz), to whom he's currently engaged.
Paige Banks and Chris Williams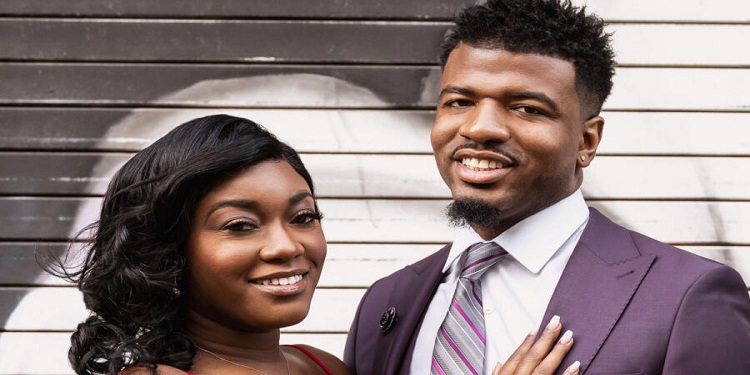 Paige Banks and Chris Williams were one of the two Married at First Sight Season 12 couples that opted for divorce on Decision Day. While Williams wanted to remain married, Banks' final decision was a "No" as the finance manager had mistreated her all along. Wedding Paige Banks the first time they met, Williams had no issues being intimate with the accountant, yet he openly expressed that he wasn't attracted to her. Worst still, Willaims former fiancée contacted him during their honeymoon to disclose she was pregnant. Williams later apologized for mistreating Banks, revealing that his ex suffered a miscarriage, but it wasn't enough to pull a "Yes" out of Banks on Decision Day.
Nevertheless, they tried to save the marriage after the show. During the season's reunion in May 2021, the former couple divulged that they attended counseling, hoping to resolve their issues. At the end of it all, they couldn't stay married and have since moved on with their lives. Their social media pages suggest they are not romantically involved with anyone but focusing on their careers. Paige Banks completed her second home in January 2023, and Chris Williams made new headlines in July for hosting a car giveaway event.
Haley Harris and Jacob Harder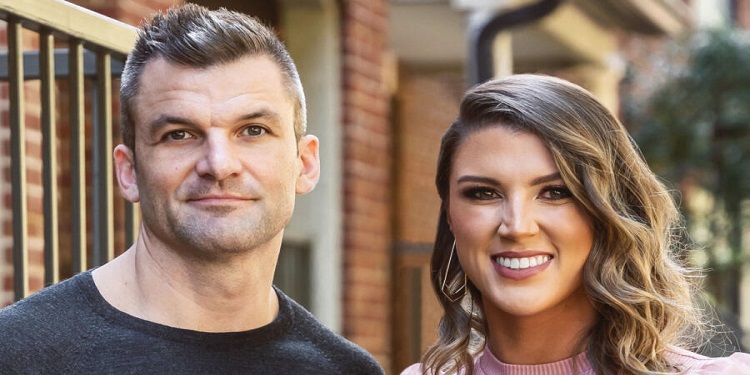 Haley Harris and Jacob Harder
were the only
MAFS
Season 12 couple that mutually decided to part ways at the season's finale. With a 10-year age gap between them, they struggled to forge a connection throughout the entire run of the season. Although they seemed a perfect match when they met, the excitement of having a new partner did little to stir a meaningful bond between Harries and Harder. Neither of the two seems to have found another lover.