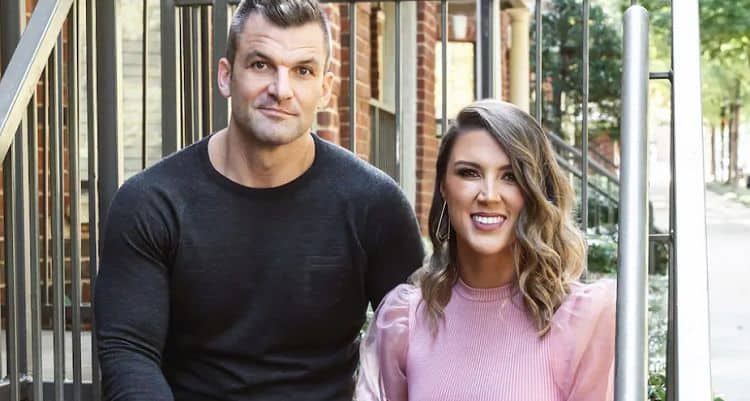 When Haley Harris signed up to marry a stranger on Married at First Sight, she was hoping to find a life partner. Although she was very optimistic when she met her husband, Jacob Harder, it didn't take long for it to become obvious that they weren't a good match. Throughout the season, the couple repeatedly tried to make it work, but they struggled to get on the same page. At the end of the season, the couple decided to go their separate ways. Even the experts agreed that was probably the best choice for the two. Now, Haley is back on the market and she isn't giving up on eventually finding true love. Here are 10 things you didn't know about Haley Harris.
1. She Studied At The University of Alabama
Haley may live in the Atlanta area now, but she hasn't always been there. She went to college at the University of Alabama where she earned a bachelor's degree. Even though she's been out of school for a few years, she's very proud to be a U of A alum and she reps Crimson Tide to the fullest.
2. She's Active On Social Media
Throughout the season, there were probably a lot of people who wanted to follow Haley on social media. However, due to the guidelines of the show, she kept her Instagram profile private so that people couldn't try to get insight on how her relationship with Jacob panned out. Now that the final episode has aired, Haley has made her Instagram account public and she appears to be very active on the platform.
3. She Loves To Travel
Haley is the kind of person who wants to see as much of the world as she possibly can. She's always looking for a new adventure and she has been fortunate to have cool experiences in different parts of the world. Some of the places she's visited include Sweden, Cuba, and Australia.
4. Family Is Important To Her
Haley comes from a very close-knit family. She has tight relationships with both of her parents and she also has a brother. This loving family dynamic is something she was hoping to be able to recreate with Jacob, but unfortunately, things just didn't work out that way.
5. She Appreciates A Good Adrenaline Rush
Traveling isn't the only way that Haley likes to express her adventurous side. She is also someone who isn't afraid to step outside of her comfort zone and try new activities. Haley has done all sorts of cool things such as sky diving, boating, and scuba diving. Her willingness to take risks was one of the many areas she and Jacob seemed to clash on.
6. She Likes Sports
Haley has always been a very active person and she grew up playing competitive sports. Her days as an athlete may be over, but she still likes to stay active. She also enjoys watching sports when she gets the chance. Needless to say, the University of Alabama is her favorite collegiate team.
7. MAFS Is Her Only TV Experience
There are lots of people who do shows like Married at First Sight simply because they want to be on TV. However, that doesn't seem to be the case with Haley. As far as we can tell, MAFS is the only TV show she's ever done and she hasn't made any other attempts to break into the entertainment industry. That being said, there's a good chance she won't do any other shows in the future.
8. Some Viewers Felt Like She Didn't Want Her Marriage To Work
After being married for just a day, Haley and Jacob started to have some issues in their relationship. From many viewers' perspectives, it appears that Haley checked out of the relationship while they were still on their honeymoon although they tried to make it work until the very end. Many viewers expressed that Haley didn't give the situation an honest try.
9. She Formed Genuine Bonds With Her MAFS Cast Mates
Married at First Sight may not have given Haley the relationship she was looking for, but she still formed some great connections thanks to the show. She is friends with the other women who were on the show during the season and the fact that they have the unique experience of marrying a stranger makes them bonded for life.
10. She And Jacob May Still Be On Good Terms
Just because their marriage didn't work out doesn't mean there's any bad blood between Haley and Jacob. The two seem to have parted ways on good terms. She hasn't spoken publicly about the situation just yet, but she does still have a picture of Jacob on her Instagram account.