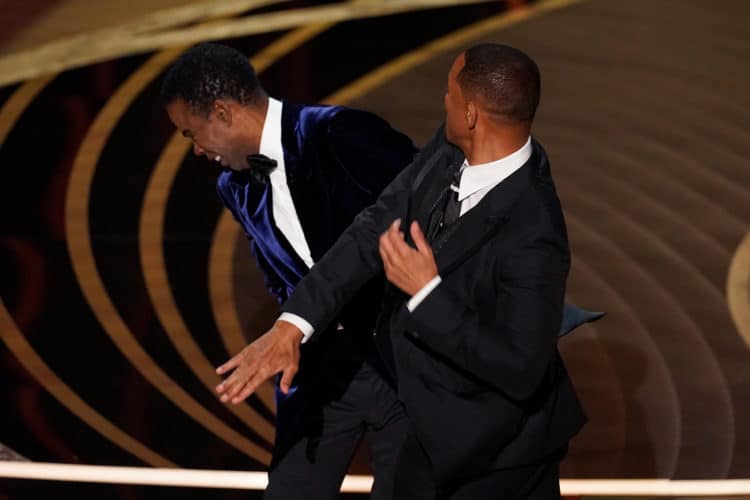 It's being called the slap heard around the world. The 2022 Academy Awards, a show already struggling to pull in viewers in the past few years, was a night to remember. Not because of the stars who were there, the dresses worn on the red carpet, or even the speeches given by those who took home such a coveted award for their hard work and their stellar performances. It is a show remembered because comedian Chris Rock made a joke about Jada Pinkett-Smith's shaved head, and that joke ended up with him being open-palm slapped across the face on national television (here's where the Academy should be glad that the show's viewership has been steadily declining over the past few years) by none other than actor Will Smith, husband of Jada.
Smith also yelled at the comedian from his seat using inappropriate language for television, and he made a mockery of the show, himself, and of his family. Rock did not know at the time he made his joke that Pinkett-Smith is suffering from a disease called alopecia that causes her to lose her hair. While the show went on – even so far as the present Will Smith with the Oscar for Best Actor in a Lead Role for his role in King Richard that was followed by an uninterrupted 6-minute speech – the world was horrified. A man was permitted to physically assault another man on national television in front of his family, his friends, his peers, and millions of people worldwide, and not one thing was done. Hollywood, that night, was the epitome of the "Rules for thee, but not for me," belief that's been going around for the past few years.
Following the Show
The morning after the 2022 Oscars, the world watched the slap on every news station, every website, and everywhere else time and time again. The Academy came out to say that they did ask Will Smith to leave the show the evening before, but he did not. Rather than remove him from the show, they allowed him to stay. The world was rather unamused. This is a man who sat down on national television in 2020 while his wife admitted she slept with their own son's best friend when he was only 23-years-old – more than once and for an extended period of time – while her husband asked questions, talked to her about it, and she blatantly told him that she does not consider her cheating a transgression at all, while he sat back and listened. Their marriage is one that has been the subject of many rumors over the years. Smith was accused of an affair with the much younger Margot Robbie at one time.
They've both discussed their marriage being open from time to time, and they are not exactly the country's finest example of a healthy marriage. The world was unamused because this man had no problem with his wife openly admitting to the world she happily cheated on her husband and then turned around and slapped another man across the face for making a joke about her hair – hair she's had shaved and cut short for many, many years and rocks it every time – when he did not know she was suffering from a health condition. Smith came out and apologized for his behavior at the awards, but it seems much of Hollywood and much of the world still didn't care that he was sorry. Many were disappointed in the way the show was handled, the way he was allowed to stay, and many began to call for his Oscar to be revoked. While the Academy members met to discuss how to handle this situation, Smith came out five days after the awards show to voluntarily resign from the Academy. His resignation was accepted.
What Does His Resignation Mean?
At the moment, he will not lose his Oscar. However, there are a few things that are immediately obvious. It's unlikely that the actor will be invited to the show ever again – and he will unlikely be asked to present the award for Best Actor at the 2023 Academy Awards, which is standard for the previous year's winner to do. His resignation means he is no longer eligible to vote for anyone to win an Oscar, and it becomes highly unlikely the Governors of the awards will allow him to be nominated – or on stage – ever again. Further punishment is to be determined on April 18, 2022, when the board meets to discuss his future penalties and any other issue they might have with him. It is possible he could be re-instated to the Academy, but it is highly unlikely given the fact that the world and much of Hollywood are so horrified by the actions of Smith that night. For now, the actor will be permitted to keep his Oscar, but there is no indication that the Academy will make the decision to rescind his Oscar.