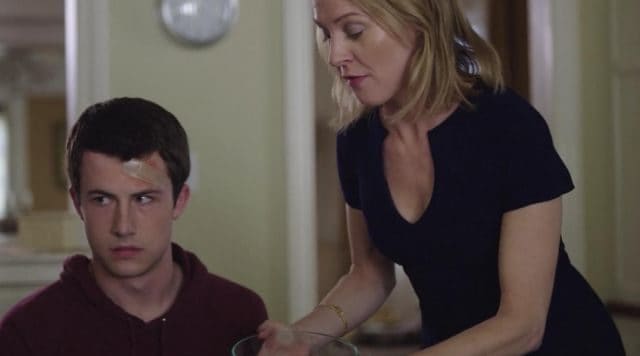 With the Netflix original series 13 Reasons Why getting so much exposure, there are a number of up and coming actors and actresses that are getting their fair share of the spotlight. One of the veteran actresses that is benefiting from the momentum created by this riveting drama is Amy Hargreaves. The show is built around the book with the same title, and it chronicles the suicide death of a teen who committed suicide because she could no longer cope with being bullied. Although Amy is definitely not a newcomer to the world of acting, her role in this show is definitely refreshing in more ways than one.
There is so much that this show has brought to the surface for its audience and its cast, let's see what we can bring to the surface about Amy Hargreaves.
1. She Likes to Keep Her Personal Life Separate
There are some celebrities who are literally an open book – some by choice and others by default. Then there are those celebrities that go out of their way to keep their public lives and their private lives completely separate and distinguishable, and Amy Hargreaves is of the latter. She has made it clear that acting is her profession, but she does not allow it to dominate her life, which has served to make her personal life more peaceful and fulfilling.
2. She is Happily Married
Here is a term that you hear less and less when it comes to celebrities – happily married – especially celebrities in Hollywood. Well, Amy is very happily married to Renaud Selmes, and maybe one of the reasons that they remain happily married is that they do not reside in Hollywood full-time. The two live in Manhattan. The two have been married ever since August of 1999, and there are no signs of the momentum of their relationship slowing.
3. She is No Rookie
Amy Hargreaves has been a mainstay in Hollywood television and film since 1992, appearing in a number of notable works, including Blue Ruin, 13 Reasons Why, Homeland and The Preppie Connection. The key to the success that Amy has experienced is simply to stay busy. While a role must make sense to Amy before she will take it, it doesn't have to be what would be considered an ideal role. This allows her to find work consistently – keeping her busy.
4. She is a New York Native
With Amy and her husband currently living in Manhattan, she hat not strayed far from her roots at all. She was born in Long Island to Margaret and Robert Hargreaves in 1970, and while she has obviously traveled extensively, she feels most comfortable in her native New York. She even studied at New York University, earning a master's degree in political science. Now, it is still not certain how she parlayed a political science degree into an acting career, but here we are.
5. She Has Remained Controversy and Rumor Free
It might seem odd mentioning this, but in a social culture like that of Hollywood, it is virtually unheard of to have someone who has been as active in a professional sense as Amy Hargreaves and there not be any type of controversy of juicy rumor, but Amy has remained free of both for her entire career. It may have something to do with her living in Manhattan and remaining very tight-lipped about her personal affairs.
Tell us what's wrong with this post? How could we improve it? :)
Let us improve this post!