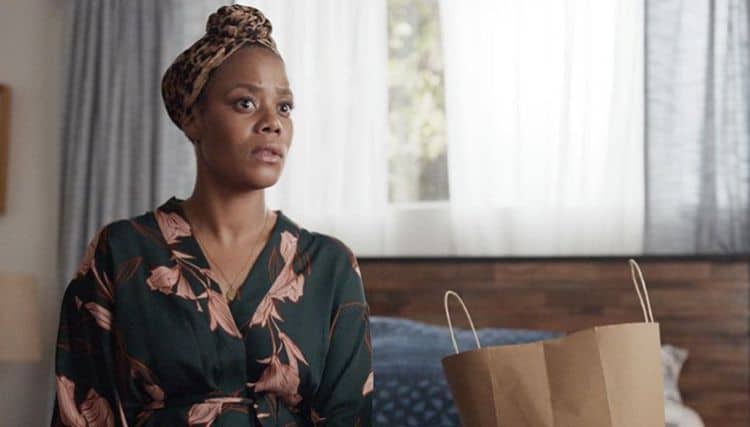 Christina Elmore is an American actress who is best known for her role in the new television series "Twenties." The show was just released in 2020 but it's already attracting a lot of viewers. Elmore has been in the acting business since 2013 and you might recognize her from some of her other work in film and television. She's an interesting celebrity personality and we wanted to know a little more about her. Our research turned up some interesting facts that we'd like to share in our 10 things you didn't know about Christina Elmore.
1. Her first acting gig was in a film
Elmore landed a minor part in the 2013 film "Fruitvale Station" as Ashae. It would be three more years before her next role. She landed the part of Detective Jackson in the TV movie "Vehicle for Revenge" in 2016. Work picked up after that and was more steady for her. In 2017 she played the role of Meagan in the film short "Lady Bouncer.
2. Her big break came in 2014
Christina had a little experience under her belt by the time that she was cast in her first recurring role in a television series. She landed the role of Lt. Alisha Granderson in the television series "The Last Ship. She returned for four seasons in the part until the show ended in 2018.
3. Another major role was waiting in 2018
Just as a job that Elmore had worked for 4 years was ending, another opportunity presented itself. She was cast in the role of Condola in the television series "Insecure" in 2018. This was a second big break for her because it kept her working on a regular basis.
4. She seems to always find work
Unlike many actors who have not yet reached the status of A-lister, Christina seems to attract parts that keep her busy with steady work. She landed the part of Marie in the new television series "Twenties." There are very few gaps in her acting portfolio and so far, she has credits for 10 different projects under her belt. She is doing exceptionally well in the business.
5. Her career is picking up speed
Most recently, Elmore's plate has been getting fuller. In addition to working on "Twenties," she has been working on other film and television projects. In 2019 she made a guest appearance in the series "Roxie Wolfgang." She also appeared in the role of Jade in the film "What If He Wins." Her most recent projects include a role in the upcoming TV movie "Under the Bridge," which has just been marked as completed in status. Her next work is in a video short called "Fanny Price" in its post-production phase. It's for certain that we're going to be hearing a lot more from her in the near future. She has films coming out that don't even have a release date on them yet.
6. She has great ratings on Rotten Tomatoes
Rotten Tomatoes is a review site that gives us a good idea of what viewers think of the performances given by selected actors. Christina Elmore is one that they chose to review. Reader surveys give her remarkably high rankings over most others we've seen under review.
7. Her highest score was for "Insecure"
Viewers surveyed reported a nearly perfect approval rating for Christina Elmore for her performance as Condola in "Insecure." The score was a whopping 97% which shows that she has a strong fan base. The series aired from 2016 through 2018 and it's obvious that she made an impact upon her audience. The next highest score was for her performance in "Fruitvale Station" as Ashae in 2013. Incidentally, the film brought in $11.1 million at the Box Office. Her performance in "Twenties" gets the next highest score with a 92% approval rating with "The Last Ship" as Alisha Grandershon receiving an 83% approval rating. Overall, her scores are very high and it shows what viewers really think of her acting ability. She has a lot to be proud of.
8. She is also a stage actor
Christina Elmore has diversified her acting to branch out into television film and on the stage. The stage is perhaps one of the more challenging forms of acting. There are no do-overs when you're performing live on the stage. We learned that most recently, she has appeared at the Outfest Fusion 2020 event in Los Angeles. Previously, she co-starred fas Juliet in an SCLA production of "Romeo and Juliet" in the role of Juliet. In July of 2014, she appeared in the same role with Jack Mikesell playing the part of Romeo.
9. You can follow her on social media
If you want to keep up to speed on what's happening in Christina's career and personal life, she maintains an active presence on social media. She has 15.3K followers on her Instagram page. She has made 20 posts and there are some great photos of her on the site. You can learn a lot about the personal life of your favorite celebrities by seeing what they post.
10. She is a married lady with a family
Even though Christina Elmore (Duke) is a private person, she doesn't try to hide the fact that she is happily married. She and the love of her life, Mr. Ryan Duke exchanged their vows on April 6, 2014. They have been married for nearly 6 years. They celebrated the arrival of their first child, a little boy on March 1, 2017. They named him Silas Wilde Duke. She and Ryan are no doubt kept busy chasing their toddler around the house. Although she enjoys having a family and spending time with them, Christina is still enjoying a very successful career in acting.