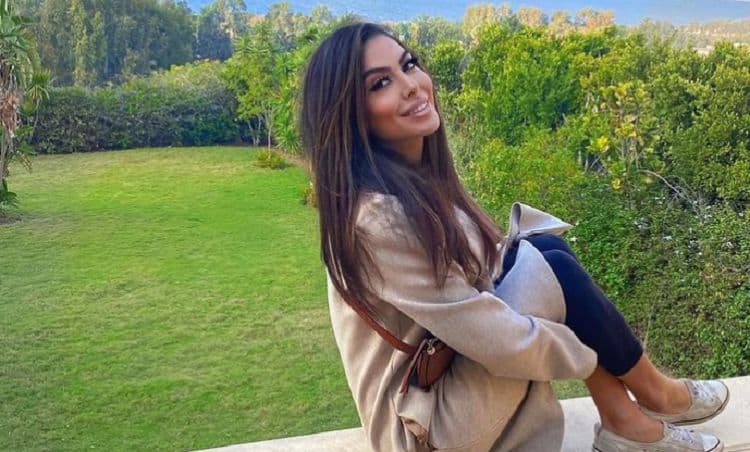 With "Temptation Island," back to bring joy to the lives of people who want to forget their own problems and escape reality for a moment or two, Maya Morsi is finding that people want to know more about her. She's one of the women looking for love – or the break-up of someone who is already in love – so she can start planning her own happily ever after. However, it seems most people don't know much about her, and it's time to change the game.
1. She's in Her 30s
There is no right or wrong age to be part of the show, but she's among the few older women who are here to find love. Some of the women on the show are a solid decade younger than she is, but she certainly doesn't look it. She's 32, but she fits right in with all the young 20s.
2. She's a California Girl
Do you believe, now, that you don't have to have blonde hair and blue eyes to be a California girl? She's not in possession of either, but she's a born and raised Californian, so we are good with ending the misconception about what it takes to look like you are from the state.
3. She's a Motorcycle Lover
Here's a woman who knows a thing or two about being daring. She loves a motorcycle, but her love of things that might strike others as dangerous doesn't stop there. She also has a love of anything that brings her an adrenaline rush. We respect that.
4. She's Very Active
The best people are, though. Being active allows you to spend your time focused on your best self – your highest self. It's a chance to spend time focusing on what is important to you. She's always on the go, and she's always in the middle of some sort of fun and engaging activity of some sort.
5. She's Successful
When she is not busy with her active life and doing things that are daring, she's busy working. She's a very successful lead web developer, which we imagine keeps her busy enough in her life. She's doing things her way, and it seems she has a lot to offer a man who wants an independent woman who wants him rather than needs him.
6. She's Into Yoga
There's something about her that might have made this obvious to us even if we didn't know she was into it. She's got that cool mind/body connection thing going on. She seems to be good both physically and mentally, and yoga is such a stellar way to ensure that you're living that kind of successful life.
7. She Knows How to Relax
Some of us don't like to relax in a way that means binge-watching entire seasons of shows on Netflix. Some of us like to relax by being active. She works out, and she also likes to play tennis. When she's actually relaxing, though, she's doing it by the pool where she can get a little Vitamin D at the same time she's able to spend some time focused on being still.
8. She Has Great Genes
If you're wondering why she's so gorgeous, you can probably look no further than her good genes. She's of Palestinian and Egyptian descent, and we can see that those are a great mixture. She's so lovely. While we aren't sure if one of her parents is one and the other is the other, we do know that somewhere along the line, she was given this heritage.
9. She Loves Travel
Her Instagram feed is filled with photos of her traveling, and we love that. She's been everywhere, and she seems to have no plans on stopping her travels anytime in the near future. She comes across as someone who wants to see as much of the world as possible, and she is not slowing down or stopping even if she finds love.
10. She's Not Sharing it All
While she might share a lot on her social media accounts, she's relatively private when it comes to her personal life. We get the impression from her lack of lengthy captions that she's not sharing too much of anything with anyone who isn't in her inner circle, and that is not a bad thing. We only hope that she maintains that level of privacy in her own life when she's working on her reality television career and becoming even more famous. Here's hoping she finds what she's looking for on reality television.
Tell us what's wrong with this post? How could we improve it? :)
Let us improve this post!