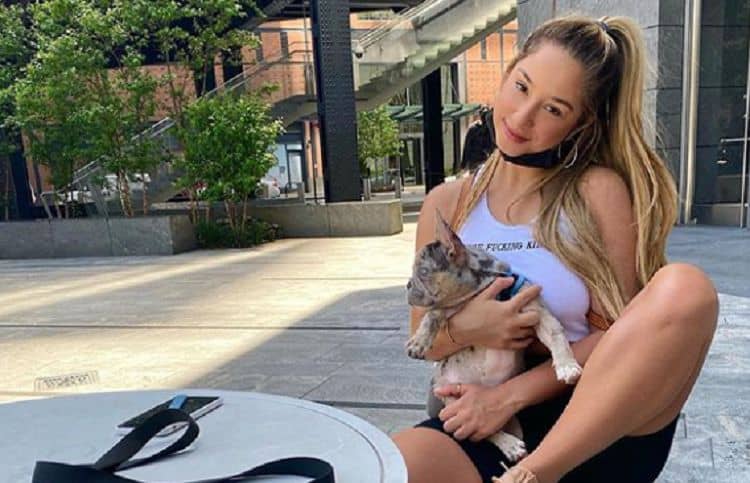 Whoever said social media popularity was just a fad, clearly has never heard of Savannah Montano. She has had the social media game on lock for a few years now, and it doesn't look like she has any plans of slowing down. The South Florida native seems to have unlocked the secret to creating the type of content that keeps people coming back for more. Over the years, she's built up a very impressive following on social media. At the moment, she has 1.7 million followers on Instagram alone and she's been able to land several brand deals because of her large and engaged following. Keep reading for 10 things you didn't know about Savannah Montano.
1. She Got Her Start On Vine
When it comes to being popular on social media, Savannah is somewhat of a veteran. She got her start on the now defunct platform, Vine, which allowed users to post short video clips. At its peak, it seemed like Vine was going to be next in line to become one of the most successful social media platforms. Although things didn't work out that way, it helped launch hundreds of people's careers. After Vine went under, Savannah was able to move to other platforms like Instagram and YouTube.
2. She Has A Clothing Line
Social media can be a great way to make money, but it's not the only way Savannah Montano plans to secure the bag. In 2014, she started her own clothing company called Disruptive Youth. According to the company's website, the mission is "to be different , stay independent and help a new generation of people find inspiration to express their personal style."
3. She's A Vegan
Plant based diets have always existed, but they've become even more popular in recent years as people become more educated on the realities of the meat industry. Savannah switched to a vegan diet a few years ago and often educates her followers on different meal options.
4. She's In A Relationship
Anyone out there who was hoping to slide into Savannah's DMs might want to pump the brakes. Savannah is in a committed relationship with UFC fighter, Dillon Danis. The couple seems to have been together for almost a year even though they don't post each other very often on social media. Prior to her relationship with Dillon, Savannah dated fellow social media star, Jared Yarnall and model Jesse Stevens.
5. She's Latina
Savannah was born and raised in South Florida, but for the most part she has kept many details of her personal life out of the spotlight. Over the years, many people have been curious about Savannah's ethnicity. In a Q&A on Instagram, she revealed that she is Cuban and Dominican.
6. Her Old Instagram Account Got Hacked
Unfortunately, it's fairly common for people with large social media followings to get their accounts hacked. Even more unfortunately, these incidents usually result in the person losing access to the account forever. That's exactly what happened to Savannah back in 2013 when someone hacked her Instagram account. Although she hoped it would be restored, she eventually had to make another account..
7. She Has Learned To Ignore The Haters
Since being in the spotlight, Savannah has had to deal with lots of opinions – and they aren't always nice. However, she has learned to ignore the negativity. She says, "I think it's really important to have your own happiness and self-confidence, aside from what people have to say about you."
8. She Only Promotes Products She Actually Uses
One of the best ways to make money on social media is to promote products for companies. Lots of influencers are willing to post almost anything as long as the price is right, but not Savannah. Anything she promotes on social media is something she actually uses. This way, her followers can know that she truly stands behind any item she promotes.
9. She Loves Spreading Positivity
We all know that internet can be a dark place. From mean posts to cruel comments, social media has become a breading ground for cyber bullying. However, Savannah doesn't want any part in that. She loves using her platform to spread positivity. She likes to keep her content lighthearted and fun, and that's something her followers really appreciate.
10. She's All About Health And Fitness
Eating a plant based diet isn't the only thing Savannah does to keep herself looking and feeling good. She also takes her fitness very seriously. Savannah enjoys working out and she spends a lot of time in the gym. Occasionally, she'll even share her workout routines with her followers.