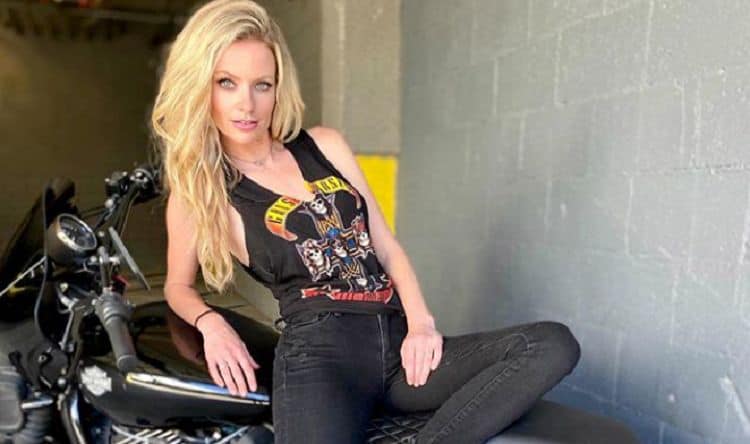 Cody Renee Cameron is one of those actors whose name you may not know, but whose face you may recognize. However, she will likely become a household name sooner than you think. Since making her acting debut in 2015 after a career in modeling, she has already earned dozens of credits. She has appeared in a wide variety of shows including Veronica Mars and Ballers. Though she's mostly had minor roles, she has some big projects in the works for 2020 and 2021. Although it's no doubt that becoming a star in the acting world isn't an easy thing to do, Cody has already shown that she has what it takes to make it. Keep reading for 10 things you didn't know about Cody Renee Cameron.
1. She Studied Communications
Don't get it twisted, Cody definitely has the smarts to go along with her good looks. She has a bachelor's degree in communications from the University of Illinois in Champaign-Urbana. Cody was a talented soccer player who almost went to college on a scholarship, but says she "ended up with a full-ride scholarship based on other merits".
2. She Was A Playboy Model
During college, Cody worked at a local Hooters restaurant where she was 'discovered' for her potential as a model. She eventually started posing for Playboy Magazine and has done other work with the organization. She has been a guest on The Playboy Morning Show and was a judge on The Man which aired on Playboy TV.
3. She's A Dog Mom
Not only is Cody Renee Cameron a dog mom; she's a very proud one. Cody has an adorable little dog named Cheetoh who she loves spending time with whenever she can. Cody and Cheetoh can often be found hanging out by the beach. Cheetoh even has his own Instagram account with nearly 700 followers.
4. She's A Biker
If you've seen Cody post for a photo in front of a motorcycle, please know that it isn't just for show. Cody may not look like a stereotypical biker chick, but she definitely loves to hit the open rode on her motorcycle. Cody is an avid rider who enjoys taking her Harley on all sorts of adventures. She even knows how to do a few tricks on her bike.
5. She Does Stunt Work
Riding her motorcycle isn't the only way Cody likes to tap into her adventurous side. She also likes to perform stunts and trains regularly to improve her technique and learn new skills. She has already gotten a role as a stunt actor in the movie Girls Guns and Blood.
6. She's An Aspiring YouTuber
Cody is definitely casting a wide net in terms of how she wants to share her content with the world. In addition to her work as a model and actress, Cody also has a YouTube channel which she created in 2013. At the moment, she only has one video, but judging by the fact that the channel has over 95,000 total views, she must have been more active on the platform in the past.
7. She Loves To Travel
Who wouldn't love to travel the world and get to watch the sunset in different countries? Fortunately for Cody Renee Cameron, that's her reality. She has gotten the chance to do a good bit of traveling over the years and has visited some beautiful places including Cancun and Santa Teresa, Costa Rica.
8. She Practices Yoga
Health and fitness are two things that are very important to Cody and she tries to stay as active as she can. Yoga is one of her favorite ways to exercise her mind and her body. She especially enjoys practicing yoga outdoors and often brings her mat to the beach.
9. She Describes Herself As A "Delicious Little Cocktail"
Cody is a very unique person, and her IMDB bio is proof. According to the bio, "Cody Renee Cameron is a delicious cocktail comprised of Kaitlin Olson and Julia Garner, sprinkled with Farrah Fawcett, then shaken and poured into a chilled glass of Pamela Anderson in Barb Wire." Since the bio says it was posted by Cheetoh Cameron, there's a good chance Cody actually had something to do with it.
10. She Sells Exclusive Content
There's nothing wrong with having a side hustle, and Cody has a pretty lucrative one. She has a Patreon account where fans can purchase exclusive content for a monthly fee. However, you must be 18 or older to subscribe. Subscriptions start at just $5 per month and go up to $25.