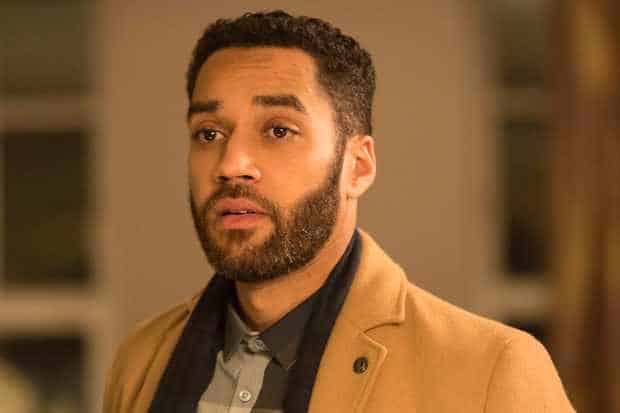 Since breaking into the entertainment industry in 2004, Samuel Anderson has been working hard to build a solid legacy for himself. So far, he's done a wonderful job, and his efforts have earned him celebrity status all over the world. His flexibility as an actor has allowed him to be part of a wide variety of projects, and he has a knack for bringing authenticity to every character he plays. 2021 has been another big year for Samuel, and he's not finished yet. He currently has two other projects in the works that are sure to keep his fans excited. Here are 10 things you didn't know about Samuel Anderson.
1. He's Always Wanted To Be An Actor
One thing we've all been told at one time or another is 'when you know, you know' and that's exactly how Samuel's relationship with acting started. From an early age, he felt drawn to the art of performing and he knew that acting was something he wanted to pursue on a serious level.
2. He's A Producer
Samuel has spent the majority of his career in front of the camera, but he's also taken a step behind it as well. According to his IMDB page, he made his debut as a producer in 2009 with a film called Highlight. At the moment, that's the only behind-the-scenes experience he has, but there's a chance he may decide to give it another shot.
3. He's A Musician
The world knows Samuel best for the work he's done as an actor, but he also has a musical side that he's tapped into as well. Samuel is a talented trumpet player and he's started doing some live performances. It's unclear whether he has plans to record and release any original music.
4. He Likes Connecting With His Fans
Samuel may not be the most active Twitter user in the world, but in the past, he's really enjoyed using the platform as a way to interact with his fans. When he is active, it's fairly common to see him reposting tweets from fans and responding to comments from people showing him love.
5. He's A Formally Trained Actor
Samuel's natural talent has definitely been a factor in his success, but he's also spent a lot of time honing his skills. He studied acting at the Academy of Live and Recorded Arts in London. In addition to Samuel, the school boasts a long list of successful alumni including Jimmy Akingbola and Tanya Franks.
6. He Didn't Get a Good Night's Sleep Before His Pleasure Island Audition
The audition process tends to be very stressful for actors, so they usually like to be well-rested before they step into the audition room. Samuel, however, took a different approach with his audition for Pleasure Island. He told The Fan Carpet, " I made sure I had a really bad night's sleep the night before the audition. I went in looking rough, man."
7. He Loves Spending Time Outdoors
Samuel spends a lot of time on set, but when he isn't busy with work you can usually find him enjoying the great outdoors. When the weather is nice, he especially loves spending time by the water whether it be boating or swimming. Sometimes he simply likes to be out and soak up the sun.
8. He Has Theater Experience
All of Samuel's fans are familiar with the work he's done on TV, but some may not know that he also has a background in theater. Although he's been more focused on on-screen roles in the last several years, the stage will always be close to his heart. During an interview with The AU Review, he said, "I love the rehearsal period (of theatre), it's like going to school and studying your favourite lesson for a month. Then the performance is just like, I've never done one, but I imagine it's like doing a parachute jump. You get up there and you think "Have I packed my bag properly?" I'm not sure if my parachute is going to work, so the only way to find out is to jump on that stage and go I'm sure I prepared well enough. And just having that immediate reaction is fantastic."
9. He Likes To Work Out
Samuel may not be what most people would consider a gym rat, but that doesn't mean that he doesn't like to get his workout on. Samuel enjoys staying in shape and he does his best to incorporate exercise into his regular routine. Even when he can't make it to the gym, he gets his workout in at home.
10. He Was In a Video Game
Samuel has gotten a lot of cool opportunities over the years, and one of them was the chance to be in a video game. In 2013, he appeared in the video game Doctor Who: Legacy in which he played, Danny Pink, the same character he portrayed during his time on the show.
Tell us what's wrong with this post? How could we improve it? :)
Let us improve this post!