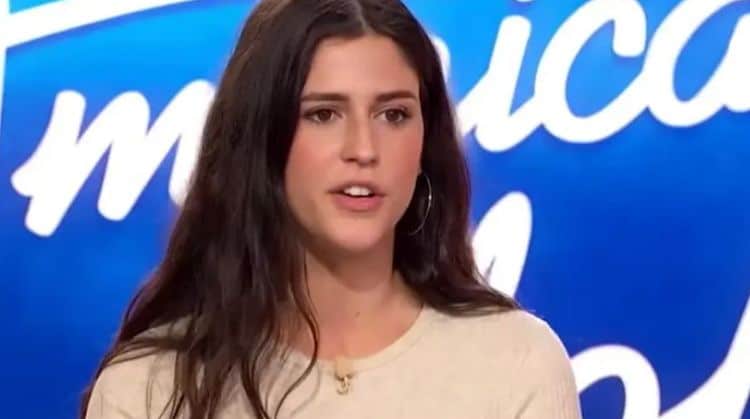 American Idol is back, which means it's time to get to know the young people who stand out more than the others. There are only a few people who go into auditions and really wow the judges the way that this young woman did, which is why we are on the way to learning as much as we can about young Julia Gargano. She's only 21, but her original performance wowed the judges so much that star Katy Perry had to come over and give her a hug. She told the young talent that she's so incredibly good that she's already predicting she will make it to the top five on the show and then probably win it out. She's that sure of her talent after hearing her sing an original song for just a few moments. It's that good. So, this means we need to get to know a bit more about our potential Next American Idol.
1. She's From New York
She lives there, she goes to school there, and her family lives they. They are from Staten Island, where her family still lives. They are happy to show up in Albany and cheer her on and be there for her when she needs them. They recognize her talent, and most of them even traveled with her to Washington D.C. where she auditioned, and they were there for her when she needed them the most.
2. She's in College
She's still working on her future, though aren't we all? She's in college in Albany. She goes to the College of St. Rose, where she is studying to graduate sooner rather than later. She's looking to get started in life, but we suspect she has to do a little bit of waiting now that she's on the show and she's going to Hollywood. This means she is probably going to need to take a semester off to film and be in LA where she is going to perform and hopefully win the show. Will she go back if she does? We don't know, but we know that she's got all the support she could ever want.
3. She's a Local Celebrity
She just celebrated her first appearance on the show by having a watch party with her friends and her family and her professors and most of her town at a theater in Albany. They call came to see her show up on the stage and meet the people who are so famous and judge the show. She feels the support that they are all offering her, and she's not at all ashamed of the fact that she loves that they all love her and support her and want to see her do the very best in this situation. She's so good at this and they know it.
4. She's from a Famous High School
She went to the LaGuardia High School of Music and Performing Arts, which is known as FAME. She is not the only person to go there who is making a name for herself, either. People like Jennifer Aniston went to high school there, too, and that's because this is a school that loves to promote those with exceptional skill and talent.
5. She's an Artist
And she's one who believes in education. She knows that so many of the people who go on to become famous in the arts don't go to college, but she wanted to do that. She did, however, want her college experience to all be reminiscent of something she could learn from, so she chose a college that allows her to grow as one.
6. She Wasn't Going to Audition
She thinks of herself as a songwriter, and she did not think of herself as someone who could just go out there and perform. She didn't think that she was someone who would fit in well on the show and that it wasn't for her. We think she's clearly wrong about that, though. They seemed to love her, and they seem to think that she's going to be just fine going forward. This is a good thing, and we cannot wait to see her do this and continue on in the next rounds.
7. She's Musical
She began when she was a young child, but things did not work out for her like she thought they might. She wanted to take drum lessons and learn to play, but she didn't get the hang of it. She knew from the start that it was not a good fit for her, and she considered herself awkward trying to learn. What she did know at that age, however, is that the piano interested her almost as much as singing did. So, she was allowed to stop learning the drums and she got to learn the piano instead.
8. She Plays Guitar
Not only does she play the piano, she also rocks the guitar. We maintain that it takes a very special kind of person to learn to play instruments and make it beautiful. Not everyone has that skill — take it from someone who spent years in piano lessons as a child and still cannot get it right — and that's something to admire.
9. Taylor Swift Inspires Her
When she's having a bad day, she listens to the singer's first few albums. They remind her to perk up and to be happy, and they make her feel so good. She's also the reason that she learned to play the guitar, too. She is someone who she admires so much for her sheer talent and her brilliance, and we get that about Taylor Swift, too.
10. She's Not an Only Chid
She has two siblings, and both are younger. She has a sister named Lizzie, and she has a brother named Frankie, and they both support her all the way. They love to watch her perform on television, and they plan on being at every single watch party all season to make sure they miss nothing.