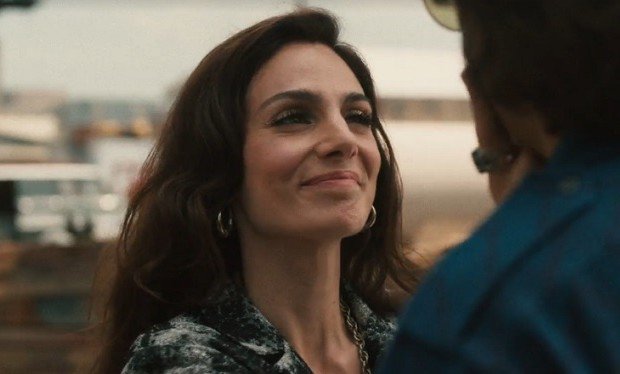 Annie Parisse was born as Anne Marie Cancelmi in Anchorage, Alaska, on July 31, 1975. This American actress is well known for her roles in many television series. She played the part of Alexandra Borgia in 'Law & Order' and took the part of Julia Synder in 'As the World Turns'. She is also well-known for playing Debra Parker, an FBI specialist, in 'The Following'. In addition to her television performances, Parisse has also had roles in many films, including 'National Treasure' and 'Definitely, Maybe'. Parisse combines her acting career with her family life. She is married to fellow actor Paul Sparks and they have two children together. Parisse's current role is Sam on 'Friends from College', a new series that is aired on Netflix.
Here are five more things that you didn't know about Annie Parisse.
1. She Has an Interesting Line of Cultural Heritage
Although she is American born and bred, Parisse has an interesting and diverse cultural background with family ties to both Europe and the Middle East. Her father is of Italian, Slovak and Polish descent while her mother is of half Syrian and half Italian descent. Her parents are Annette and Louis G. Cancelmi.
2. She Has a Law & Order Co-Star Who is Part of Her Wider Family
Annie Parisse has family links to Sam Waterston; her co-star and a Law & Order veteran. Parisse has two brothers; Louis Cancelmi and Michael Cancelmi. Louis, who is also an actor, is married to Sam Waterston's daughter, Elisabeth. This means that Annie and Sam are likely to cross path regularly, in both their personal and professional lives.
3. Alexandria Borgia Was Not Her First Role in Law & Order
Annie Parisse is well-known for playing the role of Alexandria Borgia in Law & Order. In fact, this is the role with which people commonly associate this actress. Between 2005 and 2006, she appeared in 33 episodes of this series. However, this was not the first time she had appeared on the show. In 2002, she appeared in an episode called 'Attorney Client'. She played the role of an exotic dancer who was testifying against a defendant who had plotted his wife's murder.
4. She Was Deleted from 'The Amazing Spider-Man'
In 2012, Parisse played the role of Martha Connors in 'The Amazing Spider-Man'. If you are wondering how you missed her in the film and you are planning to watch the movie to try and spot her, then don't bother. Very few people even realize she was in this movie because her scenes were deleted before the movie's release.
5. Parisse Performed While at University
Annie Parisse studied at Fordham University in New York City. While she was there, she performed in several productions and showed early signs of her acting talent. Two of the productions in which she took the lead role were 'Antigone' and 'Medea'. When she left university, she moved to London to study acting and began her acting career on the stage before returning to the United States to focus on television and film work.