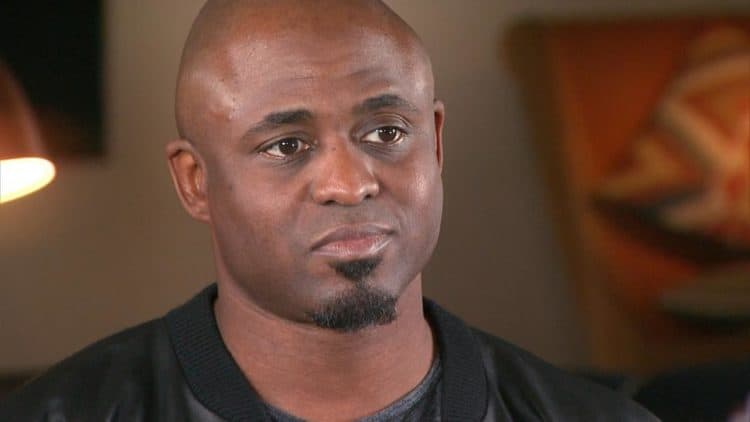 Wayne Brady is an actor, singer, and comedian who was born in Columbus, Georgia, on June 2, 1972. He first showed an interest in acting and performing as a comedian in his teens, and he began his career in 1990, and he is best known for being a regular on the improvisational comedy series 'Whose Line Is It Anyway?' and for hosting his own daytime talk show called 'The Wayne Brady Show'. Brady is also known for his roles in 'How I Met Your Mother', 'Let's Make a Deal', and 'Don't Forget the Lyrics!'. In addition to his work on television, he has also had roles in or provided voices for many films. Some of these have included 'Stuart Little 3: Call of the Wild', 'Roll Bounce', 'Foodfight!', '1982′, and 'The Hero of Color City'. Although he is a well-known performer, there are probably many things that you do not know about him. Here are 10 interesting facts about Wayne Brady that you probably didn't know.
1. He Was Raised by His Grandma
Although Brady was born in Georgia to West Indian parents, he moved to Orlando in Florida when he was a young child. This was because he went to live with his grandmother, Valerie Petersen, who raised him from his early years. For this reason, Brady refers to his grandmother as his mom.
2. He Has Been Married Twice
Wayne Brady has been married twice. He was married to his first wife, Diana Lasso, from 1993 to 1995. He then married dancer Mandie Taketa in 1999. The couple has one daughter together, Maile Masako Brady, who was born in 2003. Just three years later, Brady and Taketa separated, and their divorce was finalized in 2007. Despite being divorced, they have remained on good terms and Taketa has supported Brady through some difficult periods of his life.
3. He Has Suffered from Mental Health Issues
At various points in his life, Wayne Brady has suffered from mental health issues. As a child, he suffered from severe anxiety due to bullying, and this led to him developing a stutter. He has also suffered from clinical depression and suffered a mental breakdown on his 42nd birthday. His ex-wife Taketa supported him through this time, and he has credited her with his recovery.
4. He Has Won Awards
Throughout his career, Wayne Brady has been nominated for multiple awards, many of which he has won. His first was in 2003, when he won a Primetime Emmy Award for Outstanding Individual Performance in a Variety or Music Program for 'Whose Line Is It Anyway?'. He then won a Daytime Emmy Award for Outstanding Talk Show Host for 'The Wayne Brady Show' in both 2003 and 2004. Brady won two further Daytime Emmy Awards. The first was in 2014 for Outstanding Original Song for the song '30,000 Reasons to Love Me'. The next was in 2018 for Outstanding Talk Show Host for 'Let's Make a Deal'. Brady was also nominated for a Grammy Award for his rendition of 'A Change Is Gonna Come'.
5. He is a Broadway Star
Although he is best known for his work in television, Fanworld says that Wayne Brady is also a Broadway star. He has played the roles of Simon and drag queen Lola in the Tony Award-winning Broadway play 'Kinky Boots' since November 2015. In the past, he has also played the role of lawyer Billy Flynn in the 2004 Broadway revival of 'Chicago'. Other theater productions in which he has performed include 'Rent', 'White Rabbit, Red Rabbit', 'Merrily We Roll Along', and 'Hamilton'.
6. He Has Diverse Musical Tastes
Wayne Brady loves listening to music, and he has diverse musical tastes. When he was younger, he listened to a lot of hip-hop. However, the first CD he bought was 'Love Shack' by the B-52s. The music he is currently listening to includes music by Postmodern Jukebox and the soundtracks to 'Sing Street' and 'Suicide Squad'. Brady also loves NSYNC, Backstreet Boys, and Beyonce.
7. He Loves Fruity Drinks and Pepperoni Pizza
While Brady enjoys coffee, he says that he prefers tea because coffee is not good for him. However, he much prefers to drink fruity drinks. When he goes out to a bar, he will choose a fruity cocktail over a glass of wine or bourbon any day. He loves the fun factor of ordering a fruity cocktail with an umbrella. At home, he loves drinking fruit-flavored milkshakes made with ice cream. One of his favorite food is pizza, and his preferred topping is pepperoni with sausage and pepper jack cheese.
8. Brady is a Dog Lover
Brady is a dog lover and has always owned dogs himself. Buzz Feed says that he owns a Rottweiler called James Franco after the actor, but he affectionately calls the dog Phatty. The first thing he does in the morning is to take Phatty outside for a pee before they sit down to watch the news together. Brady trained his dog himself, and he used Google to look up puppy training tips.
9. He Has Landed a Role in 'Black Lightning'
Currently, Wayne Brady has a contract role as Reese Buckingham in American soap opera 'The Bold and the Beautiful', and he has appeared in this soap opera since 2018. He has now landed the role of Tyson Spikes/ Gravedigger in 'Black Lightning'. This is a superhero television drama series that was developed by Salim Akil for The CW, and it first aired on January 16, 2018. The series is now in its third season, although Wayne Brady will not appear in the series until 2020.
10. His Net Worth is $10 Million
According to The Richest, Wayne Brady has a personal net worth of $10 million. This is predominantly from his work in television, although he has also earned money from performing in theater productions.
Tell us what's wrong with this post? How could we improve it? :)
Let us improve this post!