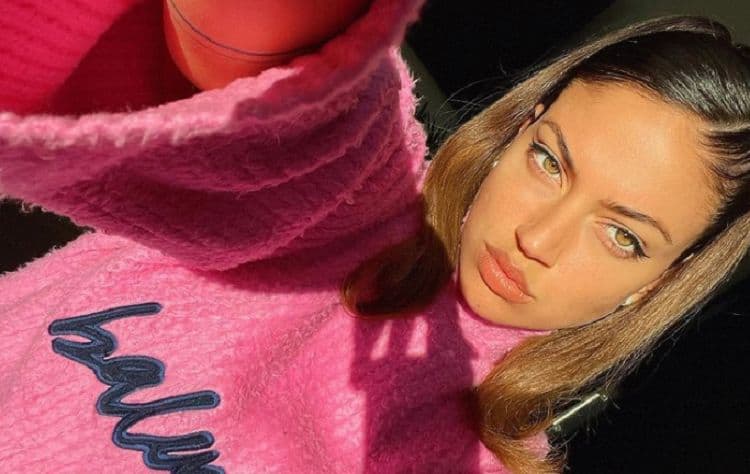 Long gone are the days when social media is strictly used for fun and as a way to keep up with friends and family. These days, posting on social media is a legitimate job for some people, and Inanna Sarkis is one of them. The Canadian content creator has gained worldwide popularity for her YouTube and Instagram accounts. Most of her posts center around her daily life as well as lifestyle related content. To date, she has over 11 million followers on Instagram and more than 3 million subscribers. In 2020, Inanna welcomed her first child which not only marks a new chapter of her life, but opens her up to a whole new demographic of viewers. Keep reading to learn 10 things you didn't know about Inanna Sarkis.
1. She Started On YouTube As A Way To Express Herself
When Inanna started her YouTube channel, she was simply looking for a creative outlet. Inanna told Forbes, "I decided to launch a channel so that I can have a way to express myself. I have been auditioning for years and still continue to do so but in the meantime I wanted to be able to tell my stories and bring my imagination to life. I also thought it would a great way to showcase myself as a well rounded artist."
2. She Thought About A Career In The Legal Field
Becoming an influencer wasn't exactly what Inanna planned on doing with her life. Instead, she was originally focused on pursuing a much more traditional path. For a while, she was considering going into the legal field because she thought doing so would impress her parents.
3. She Is A Writer, Director, And Producer
Inanna isn't just talented when it comes to being in front of the camera, she also knows how to do her thing behind it. She is a talented writer, director, and producer who has worked on several short film projects over the years. Perhaps one day she'll even do some behind the scenes work on TV shows and movies.
4. Family Is Important To Her
Inanna has always been a family oriented person – even before starting a family of her own. Although she has achieved a lot of success over the years, she's never once forgotten where she came from. When she isn't busy with work, spending time with her family is one of her favorite things to do.
5. She Loves To Workout
Making time to workout isn't always easy, but it is something Inanna makes a priority to do. She loves to stay active and she works very hard to keep her body beach ready all year long. On top of doing traditional workouts, she also likes to switch things up with outdoor routines and other exercises.
6. She Is Named After A Goddess
Not only is Inanna a very beautiful name, there's also a beautiful meaning behind it. Inanna told Just Jared Jr. "Basically, my name is after a Sumerian Goddess, so it's like this whole mythological backstory that I never knew existed and I kinda just turned it into a book! I'm so super excited about that. It's a badass wonder-woman type of story."
7. She Plays The Piano
It's easy for people to look at Inanna and assume she has nothing to offer other than her looks, but that couldn't be any further from the truth. In addition to being a very talented content creator, she is also a skilled pianist who began training at a very early age.
8. She Speaks Three Languages
Inanna was born and raised in Canada, however, her father is Assyrian and her mother is Bulgarian. As a result, she was raised in a household where multiple languages were spoken. On top of being fluent in English, she also speaks Assyrian and Bulgarian. In fact, English was taught to her as a second language.
9. She Loves To Travel
Most people would agree that if they had more time and more money, traveling would be one of the first things they did. Fortunately for Inanna, she has the money and the flexibility to travel far and frequently. She has visited lots of cool places including Nicaragua, Costa Rica, Italy, and Greece.
10. She Practices Meditation
Life can get very hectic, especially when you're as busy as Inanna. Needless to say, sometimes its nice to be able to take a break and re-center yourself. Meditation is one of Inanna's favorite ways to do this. Regular meditation has become an important part of her life and it helps her feel relaxed and recharged.
Tell us what's wrong with this post? How could we improve it? :)
Let us improve this post!