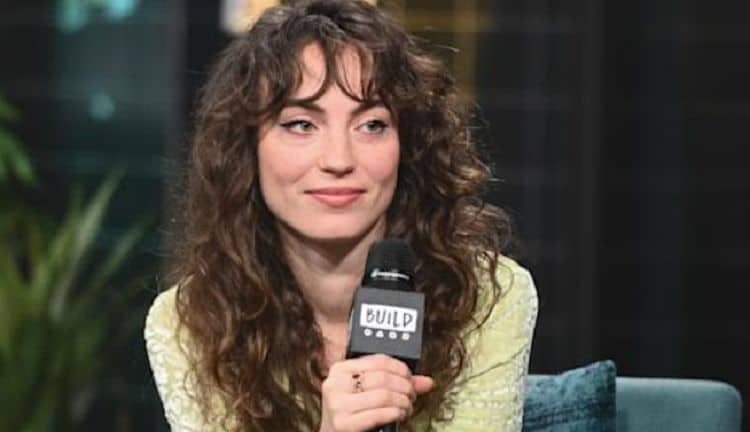 Katerina Tannenbaum hasn't been acting professionally for long, but if you've seen her work you've probably gotten the impression that she's been doing this for decades. Her poise and professionalism are undeniable and she also has the versatility to play a number of characters. Many people will know her best for her role in shows like AJ and the Queen, Betty, and Better Call Saul. No matter how big or small her role is, Katerina can always be relied on to put on a good show. As Betty gets ready to enter into its second season, Katerina's fans are excited to see her back on the screen and they're hoping to see even more from her in the future. Keep reading to learn 10 things you didn't know about Katerina Tannenbaum.
1. She's From Portland
Katerina was born and raised in Portland, OR and it was there where she fell in love with acting. While Portland is a beautiful city with lots of things to offer, it isn't the best place to pursue a career in the entertainment industry. Katerina eventually relocated to New York City to get access to more opportunities.
2. She Started Acting When She Was 4
Katerina was just 4-years-old when her mother enrolled her in acting classes. Around that time she also began taking dance lessons as well. It didn't take Katerina long to know that she wanted to dedicate her life to performing. By the time she was 7-years-old she knew that acting was what she wanted to do.
3. She Loves Being Out In Nature
She may live in the big city now, but as someone from the Pacific Northwest, Katerina will always have a soft spot for beautiful scenery. Katerina likes to get outside as often as she can and she particularly enjoys going on hikes and walks. Not only is being outside a great way for her to stay active, but it's also good for her mental health.
4. She's A Model
Most people would agree that Katerina is a natural in front of the camera, and that doesn't just translate to her work as an actress. Katerina is also a professional model and she's already gotten the opportunity to work with some major brands such as Nordstrom, L'Oreal, and Gap.
5. She's Not A Skater
For those who haven't seen the HBO series Betty, it's about a group of NYC-based female skaters. Although the majority of the women in the show are skaters in real life, Katerina isn't. She is also one of the few people in the show who wasn't in Skate Kitchen, the movie the show is based on.
6. She Has Formal Acting Training
From an early age, it was very clear that Katerina had some serious natural talent when it came to acting, but she's also put in the work. When she was 18-years-old, she studied at the Stella Adler Conservatory in New York City. The studio boasts a very long list of noteworthy alumni including Cybil Shepherd and Melanie Griffith.
7. She's A Private Person
At this point, most of us are used to knowing way more about celebrities than we probably care to. The reality is that oversharing personal information is something that a lot of people in the spotlight tend to do. Katerina, however, has never been that type of person. Over the years, she has done a great job of keeping many of the details of her private life away from the media.
8. She Doesn't Believe In Giving Up
No matter how talented an actor is, making it in the industry isn't eat. Despite the ups and downs, however, Katerina has always looked forward to the future. She told V Magazine, "I know how lucky I am to call myself a working actor. There must be something wrong with my brain because I never wanted to give up."
9. She's A Dog Person
The bond between humans and dogs is almost indescribable. Anyone who has ever had a four-legged friend knows that it truly is a one-of-a-kind relationship. This is something that Katerina can relate to. She is a proud dog lover and has also been a pet parent. In November of 2020, Katerina shared a heartfelt Instagram post in honor of her dog that had recently passed away.
10. She Loves Rent
Even though Katerina has spent the majority of her career in front of the camera, she will always have love for the theater world. One of her favorite musicals is Rent and she loves how the story covers real-life issues in a way that is interesting and engaging.
Tell us what's wrong with this post? How could we improve it? :)
Let us improve this post!