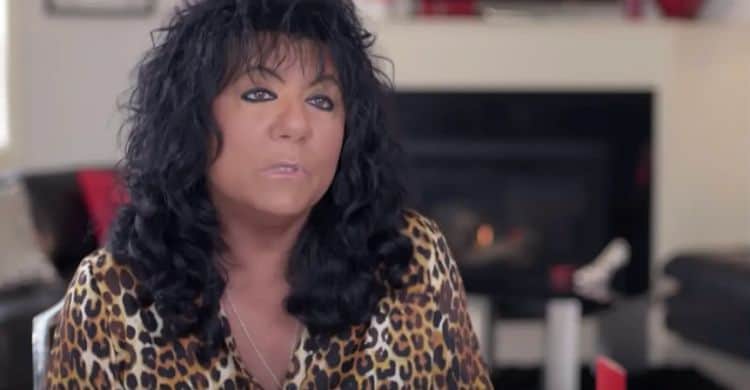 Mothers and daughters who have close relationships are lucky in a lot of ways. After all, there is nothing like the mother/daughter bond. But is there a such thing as being too close? If you've witnessed Kathy Crispino's relationship with her daughter, Cristina, you'll probably agree that the answer is yes. Kathy and Cristina are featured on the TLC series, sMothered, which has recently entered its second season. The show follows Kathy and Cristina along with a handful of other mother/daughter pairs as viewers get a behind the scenes look at their very unconventional relationships. However, there's more to Kathy than her strangely tight bond with her oldest daughter. Keep reading for 10 things you didn't know about Kathy Crispino.
1. She's A Widow
Lots of viewers have wondered how Kathy's husband/Cristina's father feels about their relationship. But sadly, he has passed away. In September of 2019, Kathy's husband, Joe, died at the age of 76. It's difficult to tell exactly how long the couple was married, but it appears they were together for quite some time. Although Kathy has always had a close relationship with her daughter, there's a good chance that Joe's passing has made her relationship with Cristina even more important.
2. She's a Trump Supporter
Most people are really tightlipped when it comes to their political affiliation, especially with all of the things that have been going on in the world lately. However, Kathy Crispino is a proud supporter of President Trump. In a photo posted on her Instagram account in May, she was proudly sporting a "Keep America Great" hat while hanging out with her loved ones.
3. She Was On Oprah
If you've ever had an inkling that you've seen Kathy somewhere before, there's a chance you might have. Kathy and her husband were guests on The Oprah Winfrey Show in 1990 and 1993. During each appearance, they discussed Joe's obsession with sports and how it had taken over their home. Clips of her from the show are also proof that Kathy has always had a thing for big hair.
4. She Didn't Think She And Her Daughter Would Get Picked For The Show
Becoming a reality TV star probably isn't something Kathy ever thought would happen to her. Kathy and Cristina found out about sMothered through a friend. However, when they decided to audition for the show, Kathy admits that she didn't think they would get chosen. However, once the casting team began to show interest, she says, "it came so fast that we just kind of went with it",
5. She Really Loves Her Son-In-Law
If you've ever tuned into an episode of sMothered, you've probably noticed that things between Kathy and her son-in-law, Carlo, can get a little tense. Carlo isn't always the biggest fan of Cristina and Kathy'r relationship, and sometimes he'd like to have a little space. However, despite how Carlo and Kathy's relationship looks on the show, she seems to have lots of love and respect for him in real life. In an Instagram post for his birthday, she shared a heartfelt message where she said, "You're the best couldn't and wouldn't ask for anything more".
6. She Gets Recognized In Public
Thanks to the success of the show, Kathy has become a bit of a local celebrity. She told Daily Commercial, "I run to the grocery store, and I have like a line of people asking to take a picture with me. People driving past my house, if I'm on the driveway, they're like, 'Ohmigod.' They jump out of their car (to) take a picture. Chicago seems to love this show and love that there's people from Chicago representing it."
7. Her Younger Also Gets Smothered
On the show, Kathy's youngest sister, Carly, often appears to be left out. Kathy and Cristina's bond is so tight that it doesn't always leave room for Carly. But while there may be some truth to that, Carly says that she doesn't feel as neglected as the show makes it seem. In fact, Carly still lives with Kathy, so she's no stranger to the smothering.
8. She Doesn't Mind The Gene Simmons Comparisons
Since the show's debut, lots of people have compared Kathy to Gene Simmons due to her big and bold black hair. While such a comparison is usually aimed at hurting her feelings, Kathy doesn't let haters and trolls on the Internet get under her skin. Instead, she says she welcomes the comparison because she's a huge Gene Simmons fan.
9. She Does Have A Life Outside Of Her Daughter
When you're watching a reality TV show, it can be hard to remember that the show is only giving you a glimpse into a particular aspect of a person's life. Although it's true that Kathy and Cristina have an unusually close relationship, that isn't the only thing Kathy has going on in her life. She also has her own life and enjoys hanging out with her friends.
10. She Doesn't Think Her Relationship With Cristina Is Weird
Most people who have seen sMothered feel like all of the cast members on the show are a bit strange. But Kathy doesn't appreciate people thinking that her relationship with Cristina is weird. She told The Chicago Tribune, "There's nothing weird about this. This is how we live. We're just very close, and I don't get why people think it's so weird for mothers to be so close with their daughters. I would hope people would get from (the show) that it's not that crazy. It's maybe how it should be."
Tell us what's wrong with this post? How could we improve it? :)
Let us improve this post!