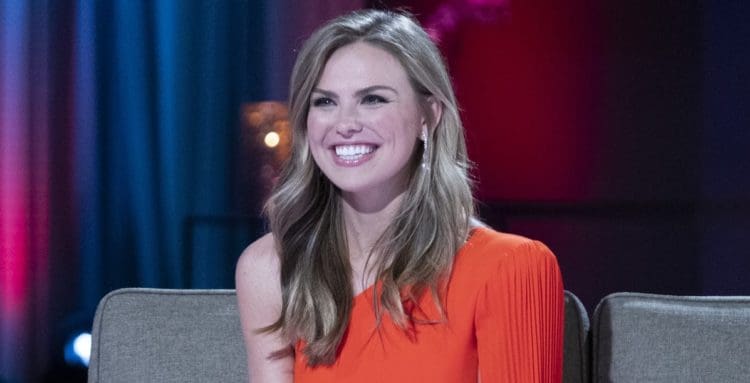 The Bachelorette series has introduced us to a uniquely captivating personality in Hannah Brown. She's not just there to stir up drama or be controversial; she's there to entertain. We first got to know Hannah on The Bachelor, and now she's taking center stage in her quest for love on television. Will the show change its approach with Hannah at the helm, or will it stick to its tried-and-true formula? One thing's for sure: with Hannah's infectious personality, it's bound to be a fun ride.
Let's dive into 10 lesser-known facts about Hannah Brown that make her even more intriguing.
10. Interior Designer Post-College
Hannah wasted no time in finding her career path after college, becoming an interior designer. It's a lucrative field if you can find the right clientele, and it's clear that Hannah has a knack for it.
9. A Modeling Past
Hannah has graced the catwalk and strutted down ramps in her past, showcasing her poise and attitude. It's evident that she has the skills for modeling, but she would need to channel that energy before taking a walk.
8. Pageant Competitor Since 15
Hannah has been competing in pageants since the age of 15, demonstrating her competitive spirit. This experience not only looks great on a resume but also shows her determination and drive to succeed.
7. Overcoming Anxiety and Depression
Despite her happy and carefree demeanor, Hannah has faced the challenges of anxiety and depression. She has become an advocate for raising awareness and helping others who have experienced similar struggles.
6. First Bachelorette Not in the Bachelor's Top Four
Typically, the Bachelorette is chosen from the final four contestants on The Bachelor. However, Hannah's charm and personality must have impressed the show's producers, as she's now headlining the next season. It's refreshing to see that merit, rather than just rankings, can play a role in selecting the Bachelorette.
5. Proud Alabama Native
Hannah is a proud Alabama girl and isn't shy about expressing her love for her home state. In a time when some people hesitate to admit their American roots, Hannah's pride in her background is inspiring.
4. Freelance Hairstylist and Makeup Artist in College
During college, Hannah worked as a freelance hairstylist and makeup artist. Freelancing in any field means setting your own hours, finding clients, and building a reputation. Hannah's entrepreneurial spirit is evident in her pursuit of this side gig.
3. Stunning in a Wedding Dress
Though she hasn't tied the knot yet, Hannah has modeled numerous wedding dresses. When her big day arrives, it's likely to be a challenge to choose the perfect gown, as she looks stunning in so many styles.
2. A Devoted Dog Lover
While some people prefer cats, Hannah is a passionate dog lover. It's all about personal preference, and it's clear that Hannah has a soft spot for her canine companions.
1. Born to Entertain
Hannah loves to make people laugh and enjoy themselves, making her the perfect fit for The Bachelorette. With her as the star, it's sure to be an entertaining and memorable season.
There's no doubt that Hannah Brown is a fascinating woman, and we can't wait to see what she brings to The Bachelorette.
Tell us what's wrong with this post? How could we improve it? :)
Let us improve this post!