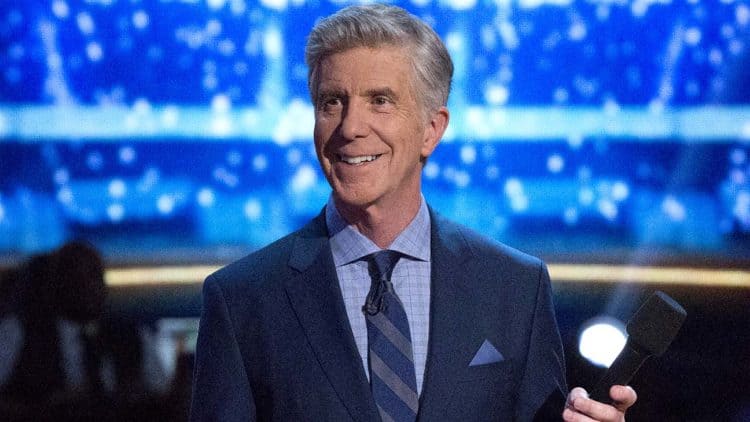 For more than 10 years, Tom Bergeron has been one of the most famous faces in TV hosting. Over the years, he has hosted several popular game and competition shows such as Hollywood Squares and America's Funniest Home Videos. At this point in his career, most people will recognize him as the co-host of Dancing with the Stars, a position he held from 2005 until recently when the show announced that he and Erin Andrews would no longer be hosting the show. Tom hasn't announced his next move yet, but there's no doubt he'll bounce back and be back in the hosting game soon. Continue reading for 10 things you didn't know about Tom Bergeron.
1. He Won An Emmy
Tom is easily one of the most well-known TV hosts of his generation, and his contributions haven't gone unnoticed. Not only has he co-hosted the Emmys, but he's also won an Emmy Award himself. In 2000, he won the Daytime Emmy Award for Outstanding Game Show Host.
2. He Used To Be A Mime
In Tom's line of work, speaking in front of the audience is a must. However, he once had a job where talking wasn't necessary at all. For a while, he was a practicing mime. Even though his career path is obviously much different now, he still hasn't lost his miming skills.
3. He's A Husband And Father
Tom has spent the last several decades focusing on his career, but that isn't the only thing he's been focused on. Tom is also a dedicated family man who has been happily married for almost 40 years. He and his wife, Lois, have two daughters together: Samantha and Jessica.
4. He Practices Transcendental Meditation
When you work on live TV, it's important to be able to react at a moment's notice. Tom's ability to do this has served him well over the years and it's one of the things that people love about his hosting style. Tom has practiced transcendental mediation for more than 35 years, and he believes it's helped him adapt to being on live sets. He says, "I trust that because of the practice, because of the investment of time and mental energy into being present, that I'm going … to somehow know how to roll with whatever happens."
5. He Had On Cameo
Over the last few months, Cameo has become increasingly popular. The platform allows people to buy personalized videos from their favorite celebrities or influencers. Tom Bergeron has made more than 100 videos on Cameo, but it looks like his account is temporarily unavailable.
6. He Worked In Radio
Before breaking into the TV world, Tom was building a career as a radio DJ. During the early 80s, he worked at WHEB AM/FM in New Hampshire where he was becoming a local celebrity. He eventually landed a hosting job at WBZ in Boston where he worked in radio and TV.
7. He's A Massachusetts Native
Tom was born and raised in Massachusetts where he he attended Haverhill High School. He went on to attend Northern Essex Community College which is also located in Haverhill. Although he is proud of where he's from and thankful to New England for giving him his start, he eventually moved to New York City to gain access to new opportunities. He currently splits his time between California and Connecticut. In 2007, he was inducted into the Massachusetts Broadcasters Hall of Fame.
8. He Loves To Exercise
Staying active is one of the things at the top of Tom's priority list. Being a TV host may not seem like a physically demanding job, but standing on your feet for days on end isn't easy on the body. Tom loves to exercise whenever he gets the chance and he also enjoys bike riding and going on hikes. Even at 65-years-old, Tom still likes to keep himself in tip-top shape.
9. He Was The Editor Of His High School's Newspaper
Tom developed an interest in the field of broadcasting at a very early age. While he was in high school, he was the editor of the school paper. One of his goals while working on the paper was to include legitimate news stories and stay away from meaningless updates and gossip.
10. He Loves Giving Back To The Community
Philanthropy has been an important part of Tom's career for many years. He enjoys using his platform to help others and stood behind causes that are important to him. He has also been known to work with several charitable organizations including the March of Dimes, Muscular Dystrophy Association, and the Children's Hospital Los Angeles.