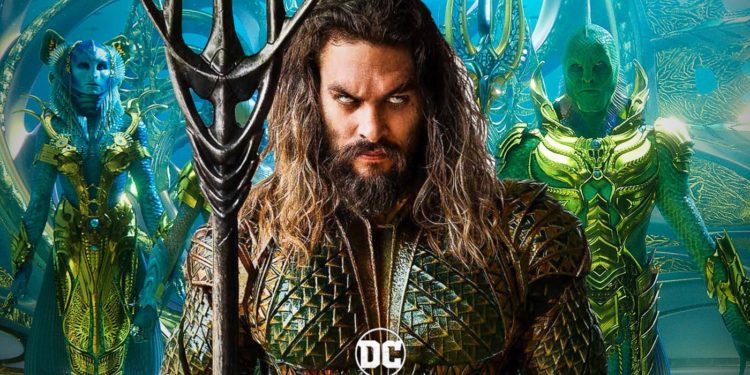 When a lot of people look at someone like Jason Momoa they see a big, gruff-looking guy that appears tough enough to snap the average person in half if he had the inclination. Behind the scenes though a lot of his costars have found out that he's actually a pretty fun-loving individual that gets into his roles and has a good time with them. Ask Emilia Clarke or Henry Cavill about this and they'll likely tell you that working with him is a gas and a little exasperating at the same time since he is kind of a prankster and does love what he does. With that in mind though it does feel that he would be a good fit for a character such as Frosty the Snowman if only because it would give him a new angle from which to explore his talent and to show that he could in fact play more than just the tough guy role, which is something he's been wanting to do for a while it sounds like. With his current experience and the idea that he can take on a new persona while acting, it feels as though this will be an experience that Momoa might be looking forward to.
Here are a few reasons why we think he'll do just fine.
5. As a father he'll likely pull from his own experience to make it special.
A lot of fathers might be able to understand this since kids still happen to love Frosty the Snowman and the fact that he's a family man should factor into this a little bit since it's been established that his kids loved seeing him as Aquaman. How great would it be to say that their dad was a superhero and now he's played a Christmas legend as well? Off screen it does sound like he's a big softie with his kids and as such it feels that this might be something he really wants to give to them as well as to the fans.
4. It's a great way for him to diversify.
Jason's been the tough guy for so long that it'll be nice to see him do something else that puts him in a different light and can possibly change peoples' perspective about him. From Khal Drogo to Arthur Curry he's been the kind of guy that's either rough and ready to kill at a moment's notice or quick to smile but also to throw down with a bad guy. This will stretch his experience a bit and give him another type of challenge that he hasn't taken on a lot throughout his career just yet. If nothing else it will place another mark on his career that people will be able to see and possibly use to realize that he's far more skilled than they think.
3. Jason knows how to have fun with a role.
Despite all the work that goes into his roles it's obvious that Jason has been having as good a time with them as he can since he keeps going back and he keeps coming up with ways that he can do something even better. He's had a couple of flops to be certain but he's been doing what he wants and has been showing that in a big way since his name started getting more and more attention. One of the main principles of show business is to have fun with it and show the kind of passion that it takes to keep up with the rest of the crowd, and so far he's done just that.
2. He's a big name and a big personality.
As of a little while ago Jason became a big Hollywood star and he's been riding it for a while despite the fact that Conan the Barbarian was kind of 'meh' since a lot of people were bound to compare to Arnold Schwarzenegger's, which is a bad idea since Arnold has way too many fans loyal to his movies to even compete with. But apart from that Jason has been tearing it up on the big screen and even in lesser-known movies like Braven and the Netflix series Frontier. He's proven that he's a hot commodity, so it's not too hard to think that he's worth the effort.
1. His voice is just gruff enough but he knows how to tone it down.
No, you probably won't hear Frosty speaking Dothraki, Hawaiian, or Maori since that's not the character and it's not bound to be how Jason will be directed to play him. But his voice has more than just a growl to it when he gets going and there's a lot of faith that he can tone it down when he needs to. Of course if he's directed to make Frosty a little tougher then at least it's good to know that he can.
This shouldn't be a big deal really as far as being difficult or even challenging. Jason's got this.