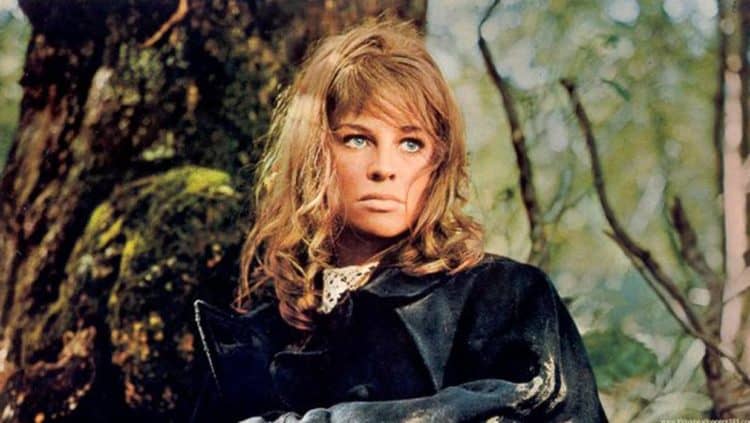 It's easy to look at some folks in show business and state that they'll never go out of style or that their fame will endure, but this isn't the case for everyone even if they're fondly remembered by quite a few people. For all intents and purposes, it would appear that Julie Christie is retired as of 2018, though a lot of us should know how that goes at this point since some actors simply step away from the spotlight only to come back at a later date. Given that Julie is almost in her 80s it feels likely that she'll enjoy her retirement and call it good since she's had a long and successful career and going back to it might be kind of tough given that she would only be able to fulfill certain roles that would greatly limit her capabilities. She's not a young woman any longer and obviously would be relegated to motherly or grandmotherly roles that would be the extent of what a lot of people would offer her no doubt. It's fairly certain that she could take on such roles and perform them without hesitation, but one has to wonder if she would be willing to do so more than a few times in a row.
One thing about Julie that's kind of amusing but also rather sexist is that apparently she attempted to fill the role of Honey Rider in Dr. No, but apparently the director didn't think her breasts were big enough. That might not have been the only reason she didn't get the part, but many people can likely think that if a woman was told such a thing in the current era there might be a lot of backlash, especially if the media managed to get hold of the idea. By the end of that same day, the director probably would have been labeled as a perverted misogynist and all but drummed out of the business by hate mail and social media rants going on about how a man wasn't supposed to judge a woman based on her shape and size. It's funny how things happen like this, but in the current era, things have come to the point where people simply can't say anything unless it's approved by those that want to police language and make sure that everything is as neutral as it can get. Oh well and all that, but back in Julie's day things were a bit different. Not getting the part of Honey Rider wasn't the end of her career, however, since she went on to star in several movies and TV shows as the years went on.
For a while, she enjoyed a great deal of fame, and she has the awards and nominations to prove it. She was also a lover of stage acting and was seen on stage a few times in her career, but it was also the movies or TV that she continued to turn to as her primary source of fame. In some ways, it does feel as though many actors might see it as a rite of passage to take the time and effort to act on stage before making the decision which direction they want to go. Some will eventually head back to the stage while others will skip back and forth between filming and stage acting in order to satisfy their need to enjoy both as equally as possible. But obviously the difference between acting on film and acting on stage is very noticeable since while on stage, an actor has to be on point at all times since there are no commercial breaks and no do-overs since it's all taking place at that moment and the audience is typically expecting brilliance in each performance. One has to wonder if it's a bit more stressful in theater since everything has to be so much more refined and ready to go with each passing moment. Having attended a few plays in my own time I can at least see how it might be a little tenser on stage since things have to go just right, or the actor has to be able to improvise if anything goes wrong since there's that moment and none other to get it right. Julie only has a handful of stage performances to her name, but it's obvious that she was good enough to keep going back a few times.
So when detailing what happened to Julie Christie, it's about the same thing that happens to a lot of actors when they get to a certain point in life, they get older, they step away from the spotlight, and people start to forget. It's not the most polite way to say it in the world but it's definitely what happens since the memories of fans aren't always as long as people would like them to be.