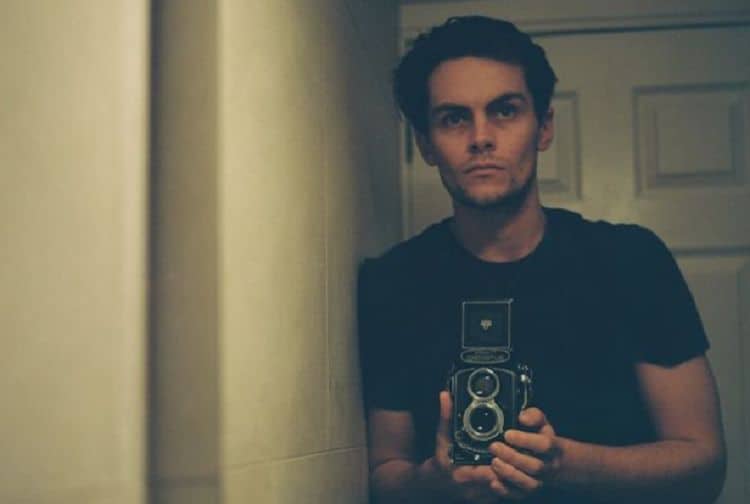 Every once in a while an actor will get lucky and find a major opportunity right out of the gate. That's exactly what happened to Freddy Caster. He made his on screen debut in the 2017 film Wonder Woman. While he didn't have a huge role, the experience of working on a big production for his first job has helped set him up for success. In 2017, he also got a big break when he was cast as Pin in the Netflix series Free Rein. Now he's getting ready to be back on Netflix as a main character in the upcoming series Shadow and Bone. The highly anticipated show is sure to take Freddy's career up a notch. Keep reading for 10 things you didn't know about Freddy Carter.
1. He Always Knew He Wanted To Be An Actor
Most people like to weigh a few options when it comes to considering what they want to do as a career. For Freddy, however, acting has always been the only thing he wanted to do. Not only did he fall in love with entertaining others, but it didn't take long for others to see that he was very good at it.
2. He Studied At Oxford School Of Drama
Many people few a career in the arts as unstable because there's never a guarantee that there will be paying opportunities. Still, Freddy knew that he wanted to invest everything he could to help himself reach his full potential. He attended Oxford School of Drama where he trained in acting and graduated in 2015.
3. He Enjoys Traveling
No matter how much most people love where they're from, they often still have a desire to explore other places. There's just something about traveling that is exciting and fulfilling. Freddy has been fortunate to work in a field that allows him to travel often. He loves going to new places as much as he can and he's visited several countries including Australia and Denmark.
4. His Brother Is An Actor
Freddy isn't the only person in the Carter family who was bitten by the acting bug. His brother Tom is also an actor who has been in the industry for the last decade. Tom has had several film and TV roles. He is most well-known for playing Daimon Hellstrom. He's also done some voice acting with an appearance in the video game Batman: Arkham VR.
5. He Is A Writer And Director
Freddy is undeniably a natural when it comes to acting, but he also has other skills that he hopes to explore more. In 2019 he made his debut as a writer and director with the short film No 89. We couldn't find any information on whether or not he plans to continue behind the scenes work.
6. He Is Into Photography
Freddy feels just as comfortable behind the camera as he does in front of it. He enjoys taking pictures and has a knack for finding beauty. His love for taking pictures pairs perfectly with his love for traveling. He has been able to capture some incredibly beautiful moments from his trips.
7. He Wants To Be In A Biopic
Every actor has at least one kind of role they would love to play in the future, and Freddy is no exception. During an interview with Tresa Magazine he said, "I'd love to play a real person in a biopic." If he does get the opportunity, it'll be interesting to see who he gets cast as.
8. He Might Be In A Relationship
With a handsome face and plenty of talent to go with it, there are a lot of people out there who are wondering about Freddy's relationship status. By the looks of things, he might just be off the market. Several photos on his Instagram account suggest that he is in a relationship with actress Caroline Ford.
9. He Encourages Young Actors Not To Take Things Too Seriously
Freddy has accomplished a lot in a short time frame and he believes other young actors can do the same. When asked if he had any advice for young actors he told Tresa Magazine, "Don't take anything too seriously. I'm guilty of it, it's hard not to because you should care deeply about what you're doing but try to enjoy it as well. Otherwise, what's the point?"
10. He Loves Animals
There's always something a little heartwarming about finding out that someone is an animal lover, and now it's officially time to feel all warm and fuzzy. Although it doesn't like Freddy has any pets of his own, he definitely has a special place in his heart for his furry friends.