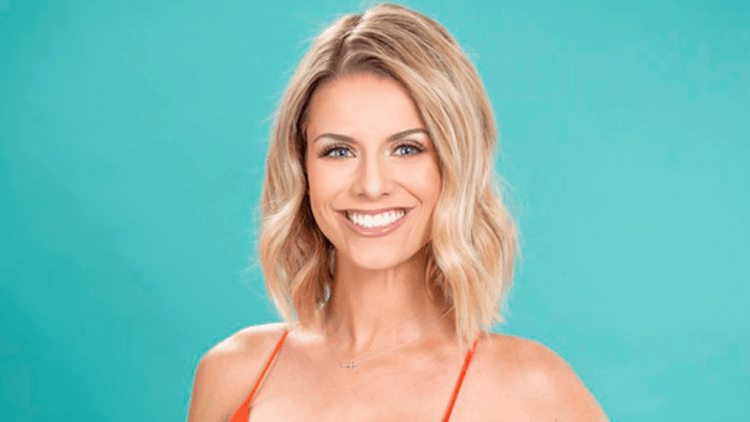 For twenty-three seasons 'The Bachelor' has captured the attentions of people everywhere, who have obsessed each week over which female contestant would be chosen by whichever bachelor happened to be the flavor at the time. The lucky girl, of course, would supposedly wed that bachelor, if everything worked out according to plan, and at times it did, and still does. Now the show is in its twenty-fourth season, with a new bachelor, and beautiful, eager contestants just waiting to sink their claws into Peter, the man who is the central focus this time around.
This particular season, one of the contestants is Florida resident Courtney Perry, who claims that she is basically done messing around with 'boys', as she is ready for a real man. It seems she is starting to feel the passage of time due to not finding her soul mate in life, and she was hoping that bachelor Peter Weber might have been the one. Unfortunately she has already been eliminated this season, but let's be real…it can't be easy going up against 29 other contestants. That leaves a one in thirty chance, and those are some slim odds. But that doesn't change the fact that Courtney is a good catch for any man, and she lives in a retirement community where it can be difficult for a twenty-six year old young woman to get a date. I say we show some support.
Other women aside, let's take the time to get to know Courtney a bit better. Sure, this will give us an advantage over Peter, who will have to learn about her (and all the rest) the old-fashioned way, but then again, we aren't considering a step like marriage, so it doesn't matter. Below are some must-know facts about Courtney that he will surely learn about in time, but if you read on you'll be a step ahead of him, and many others who are watching. Let's settle in and get down to business.
Here are 10 things you might not know about Courtney Perry:
1. Early Life and Education
Courtney is a native of Venice, Florida, and she still resides there. Her mother is Cathy Perry, and she has a sister, Jessica (Hayes). She attended both primary and secondary school in her hometown, before going on to study cosmetology; she graduated successfully and works in that field today. She was born in October of 1992, which makes the 27- year-old beauty one who was born in the Year of the Rooster. Sources say that means she is likely punctual and faithful, which are good traits to have, right guys?
2. Personal Life
Courtney has had two serious relationships, and she only recently came out of the second one, which lasted three-and-a-half years. According to her mother, she has had a few dates since, but as we mentioned, she lives in an area which is densely populated with retirees, so there aren't a lot of dating options for her. We can imagine she is eager to find the one she will spend the rest of her life with. At least they won't have to relocated when they retire.
3. No Cramped, Dark Places, But the Water's Fine
According to Bachelor Nation Fandom, Courtney loves boating, laying on the beach and getting a tan, and going out for drinks with her friends. There's nothing like relaxing with the girls after a long day, after all. But in contrast, she hates being cooped up…in other words, she is extremely claustrophobic. This is something that is easy to understand, as many of us suffer from the same fear. Well, we can always be glad that the ocean is open water and that bars have doors, right?
4. She is Anxious to Wed
Like most young women her age, Courtney looks forward to finding her forever man. Actually, at twenty-six she may be feeling more than a bit anxious, but that's understandable. Well, she is a beautiful woman, and there is a man out there with her name on him, we're sure. In this situation it's best to bide your time. We're talking about a lifetime commitment, after all. With that being said, it will be well worth it for her when Mr. Right comes along.
5. Social Media/Instagram
Courtney is very active on social media, particularly Instagram, where she has two accounts: One for her personal use and one dedicated to the hairstyles she creates. She has nearly 10k followers on one account, @_courtneyperry_, which is her personal account. The other is a bit confusing, however, as there is another Courtney Perry with a page for her hairstyles, so determining the proper location has proven evasive, but you can find it on Instagram at Hair by Courtney Perry. Also, Courtney can be found on Facebook under her own name, for those who prefer that platform.
6. Her Kind of Man
Like all of us, Courtney has a certain type of man that attracts her more than the rest, and she has been kind enough to share that specific information with the public. So, for all who may be interested, Courtney likes her men tall, and she prefers they be athletic. A 'bright smile' is also an important trait to her, and she loves a man who can keep her laughing. While Mr. Right wasn't Pete Weber, it could be anyone, so there's no waste in getting your hopes up if you fit the bill, gentlemen.
7. Professional Places
We know that Courtney is a hairstylist who not only loves to do the hair and makeup of others, but she also loves to deck herself out as well. Currently she works at Sarasota, Florida's BT on the BLVD. Before that she was employed by Winghouse in Gainesville, and according to Reality Steve she used to compete in the pageants there, as well.
8. For the Team
Courtney just happens to be a big fan of college football, for all you fellas that are interested. And to satisfy your curiosity even further, her favorite team is the University of Florida Gators, so we know she is true to her roots. Any man who is a fan of college football will be getting lucky if he lands Courtney, and he'll have a buddy to watch games with for life.
9. More Likes and Dislikes
Well, we know that she loves hair and makeup, which she enjoys so much she is a professional stylist. But as far as animals go, Courtney's favorite animal is the tiger, which to us is quite fitting; she has a sleek way about her, just like that cat. But there are things she doesn't care for at all: One pet peeve is men who lack personal style. You know, the ones who just wear just T-shirts and jeans constantly, or maybe cargo shorts and polo shirts day after day. Yep, she wants stylish men. Also, men who smoke are a BIG turn off for Courtney, so if you're trying to get on her good side you should just say no to tobacco.
10. Her Biggest Turn-Ons
We could hardly tell you things about Courtney that you didn't know without telling you about her turn-ons, now, could we? Well, we have two of them that are must-knows, in our opinion. First, she simply loves having a glass of wine while soaking up a sunset or some other breathtaking view, so we know that she appreciated the finer, yet simpler, things in life. And her biggest turn on when it comes to men is…Men who wear cowboy boots. Really. Like we said, Courtney seems to really appreciate the simple things.
While it's a bit disappointing that Courtney was eliminated so early on in the 'Bachelor' game, it is also good news for many young men out there who find her beautiful and intriguing. We're pretty sure her appearance on the show has opened up some doors for her in regard to finding that one special man she's looking for, so we cheer her on whole-heartedly. We also wish her the very best, and hope that her future life partner comes along sooner rather than later. Good luck, Courtney.
Tell us what's wrong with this post? How could we improve it? :)
Let us improve this post!