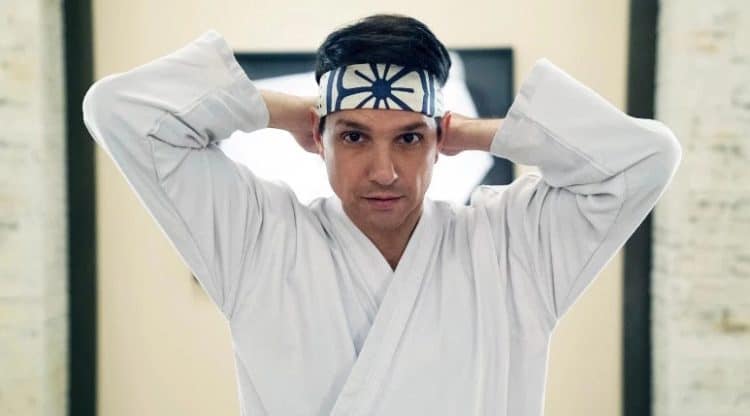 Ralph Macchio is among one of the many actors that a lot of us remember from the 80s and can also remember wanting to be like thanks to the characters he immortalized. The fact that he's come back in recent years to reprise one of his most famous roles is something great that a lot of people have been seriously psyched to see. The only issue is that the re-emergence of Daniel Larusso seems to indicate that he's kind of a jerk and isn't willing to let the past go. That being said Ralph has been greatly missed throughout the years but it's fair to say that he's been fondly remembered each and every time The Karate Kid or The Outsiders or even Crossroads has been mentioned. It's fair to say that Ralph has been seen as an icon for years, and it's even more fair to say that he's been welcomed back with open arms.
Here are a few things you might not have known about Ralph.
10. His career actually started back in the 1970s.
He started out doing commercials when he was still pretty young. From that point on however he started rising in his career until he'd eventually be seen in The Outsiders and eventually The Karate Kid. There are still a lot of people that don't realize how long he's been in show business.
Considering "The Boss" was still very big when Ralph was coming up it's not too hard to understand his interest. It's always fun to see just who the stars idolize and who they choose to watch or listen to when it comes to music.
8. He saved a baby porpoise on the shores of Malibu once.
No matter what you say about Ralph, and there have been various opinions throughout the years, he's a pretty decent guy since helping out a stranded marine animal is something that a surprising number of people wouldn't bother with. He wanted to remain anonymous for this act, but obviously when people recognized who he was the word got out.
7. Ralph gave a very touching eulogy during Pat Morita's funeral.
This seems right and fitting since the two were seen as a team throughout the movies no matter what, and in real life they were also associated with one another. The fact that he would be there to speak at Pat's funeral just seems as though it was meant to be.
6. He competed on Dancing With The Stars in 2005.
One has to wonder if he's kept in shape throughout the years, but the fact that he was on this show seems to indicate that he's kept himself fit enough to move about. After all the show isn't really the type that caters to those that can't move across the floor.
5. So far he's enjoyed his career immensely.
Ralph has admitted that he's been having a lot of fun with his career to this point and has been in awe at times of some people. He's still been able to have a good time and learn a great deal throughout the years and has been grateful for the experience.
4. His name and his character from The Karate Kid have been inspirations for a few different songs.
There's been a few songs throughout the years that have made use of the iconic movie and his name to make a point or just to fill in the gap within the lyrics. It's kind of fun to hear and very telling when you think about it, as the bands that did this were either of the generation in which the movie came out or were inspired by something they saw while growing up.
3. He's been approached with ideas to revive The Karate Kid for years leading up to Cobra Kai.
The Cobra Kai idea has been building for a while now and it seems as though he's been discussing with others for a number of years. No doubt however the desire was to get everything just right before everything was finally settled and rolled out to the public.
2. Ralph is a big fan of how the show Cobra Kai has explored the gray areas that weren't seen in the original film.
One thing that's very different between The Karate Kid and Cobra Kai is that in the movie, no matter what theories you listen to, Johnny was made out to be the villain without a doubt. In Cobra Kai though we get to find out just how he was made into the person he was. His life was never easy, but now he's trying to gain some of it back at least.
1. There was a rather big lull in-between The Karate Kid and My Cousin Vinny.
Ralph was still around, but it seemed like a lot of time passed in between, and when he appeared on the big screen again it was met with a lot of applause.
Hopefully he's going to be back for a while.