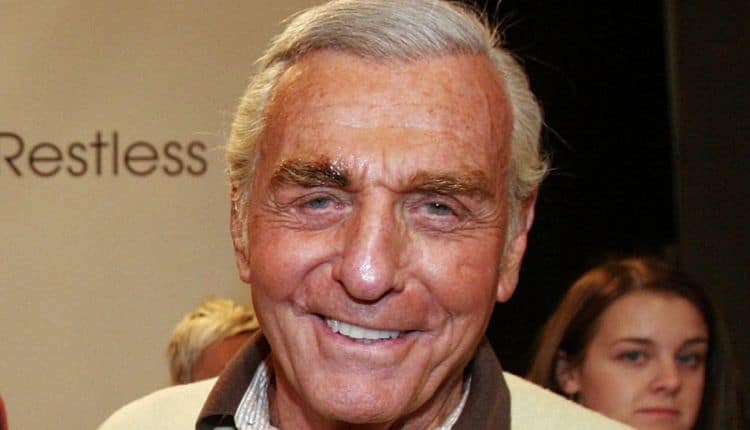 When Jerry Douglas made his first appearance more than three decades ago on "The Young and the Restless," he changed daytime television for good. His debut as the patriarch of the Abbott family – one of the most prominent families in the fictional town of Genoa City – was one of the best. He's been lovable, kind, filled with rage, crazy, hated, and he's been filled with revenge and in love more times than we can count, and he's a daytime television icon. The world recognized his talent and his charisma immediately, and he hasn't stopped. Sadly, the iconic actor died on November 9, 2021, at the age of 88, only three days before he would have celebrated his 89th birthday. His death came after a bout of illness, and he leaves behind his wife and three kids.
Jerry Douglas' Early Life
On November 12, 1982, in Chelsea, Massachusetts, a baby boy by the name of Gerald Rubenstein was born. His mother was Rose, and his father was William. They were both Jewish immigrants who came to America because it is the land of opportunity. His father worked in the mattress business as a child. He and his brother were both encouraged to chase their dreams and make a successful life for themselves, and they did just that. His brother is Alan Douglas, a famed record producer. Jerry Douglas' dream was to go to law school and become an attorney. Following his college graduation from Brandeis University with his degree in economics, he enrolled in courses in law school. He was in Boston for law school, but he didn't even make it a year before he was done with school and ready to take a job acting. He began going to auditions, and he had no idea just how good of an idea this was for him.
His career did not get off the ground right away, however. He had to put in some serious work. He was eventually forced to leave the East Coast and head west to LA. It was there that he found his life changed forever – not because he landed any major roles but because he met a woman by the name of Arlene Martel. They wed in 1962 and he became the stepfather of his wife's son. His name is Adam. Over the course of the next 11 years, they'd welcome two more children (Avra and Jod). However, their marriage did not last. They divorced in 1973. He and his first wife lived in the San Fernando Valley. He worked in the insurance industry during the day, he signed up for acting courses at night, and he continued to go to as many auditions as he could. He had some small successes in his early years, but nothing like he found in his later years.
His Success
The character of John Abbott was first introduced to "Young and the Restless," fans back in 1980. It was originated by a man called Sean Garrison, taken over by Brett Halsey until 1981, and then the role was taken over by Jerry Douglas in 1982. What was a character no one really felt any connection with the first two years of his time on the show was suddenly a character that was bold, vivacious, and powerful. Douglas made this character, and no one even remembers a time when he was not John Abbott. Even when the character was finally killed off in 2006 after he played the role for more than 25 years, those in charge of the show brought him back within months. While the character was, in fact, dead, he was also a character who came back regularly as a ghost to be part of the show. That's how much fans loved the character of John Abbott as Douglas portrayed him.
Remembering the Man
It was 1985 when Douglas remarried. He met his second wife, Kymberly Bankier, at an event benefitting the Muscular Dystrophy Association. They got married, and they eventually had their own son, which made Douglas the biological father of three kids not counting his first wife's son from a prior relationship. Upon his death in 2021, he and his wife were married for more than 36 years. His death is a tragedy to this family, his friends, and his fans. The world is a little dimmer without his bright light shining, and it's with our deepest condolences that we bring you the news of his passing. We wish his family and friends the best as they navigate this difficult time in their lives.