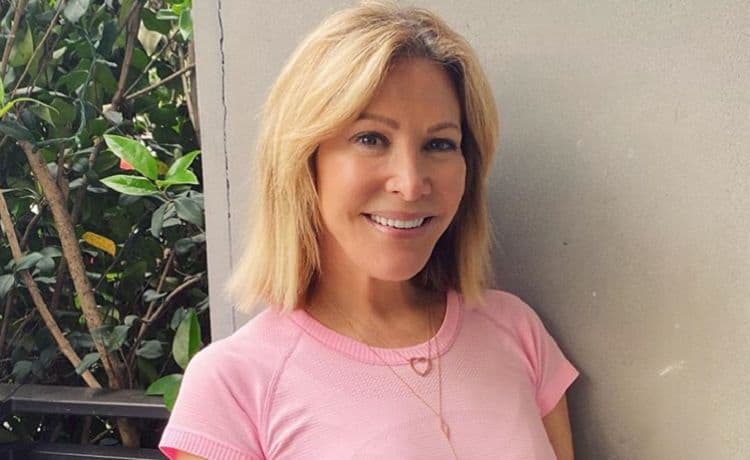 Do you know who Kym Douglas is? In reality, it depends on the types of television shows that you watch whether or not you're familiar with her, just like most actors. That being said, she has been on some of the most popular television shows that have been on in the last 20 or 30 years, so you might be quite familiar with her work. In case you're not, you can find out ten things about her by reading below.
1. Kym Douglas is not her real name
Like most people, she made the decision to change her name when she decided to go into show business. This is something that many people do in order to use a name that's easier to remember or one they think is more marketable. In this particular case, her original name is Kimberly Bankier, so it's easy to understand why she decided to shorten her first name. She picked up her last name, Douglas, when she married her husband.
2. In the 1990s, she starred in a popular comedy
If you're a fan of the television show In Living Color, then you undoubtedly are familiar with her work. She started on the show in 1990 and was involved with a number of episodes.
3. Before that, she was in a well-known drama
For younger individuals, it might be harder to remember but she was also involved with a well-known drama that used to air on local network television back in the 1980s called LA Law. At the time that the show aired, it had a devoted fan following and many people that routinely watched the show had fond memories of her from seeing her work in those episodes.
4. She has also starred in a top soap opera
Of course, she might be best known for her work in The Bold and the Beautiful. People do love their soap operas, and she definitely did an excellent job with her character on the show, becoming one of the more memorable individuals to star in it.
5. Unlike most people in Hollywood, she and her husband have been married for a long time
People that live in Hollywood have a tendency to get married and then get divorced six months later. It's pretty rare when you see someone that's actually been married for any length of time. She and her husband are definitely an exception to the rule. They've been married since 1985 and they're still together today.
6. She's a mom
She and her husband have one biological child together, a son, and she officially adopted a daughter when she married her husband.
7. She regularly contributes to her own blog
She doesn't just act, she likes to contribute to topics such as lifestyle and beauty. She manages to do that through a blog that she maintains on a regular basis. She frequently talks about important topics that deal with beauty and more often than not, she will venture into the subject of lifestyle. That gives her a wide range of topics to choose from and it also gives her a voice.
8. She loves her home state of Michigan
She was born and raised in Michigan and she still has fond memories of the state. Like so many other people, there's just something special about that place where a person is born and spends their formative years. Nothing else is quite like it.
9. She's been working since she was 16 years old
She started working at a radio station in Michigan when she was still a teenager. She's been working steadily ever since, landing role after role. Even when she wasn't actively participating in an acting job, she was finding something creative to do in between.
10. She was recently diagnosed with breast cancer
Recently, she was dealt a difficult blow when she was diagnosed with breast cancer. You might expect most people to stop doing virtually everything that they routinely do and sort of fade away into the shadows when they're trying to deal with that type of news. She actually did the exact opposite. She wants people to know that she's going through this battle so that other people who are going through something similar can identify with her and hopefully, gain strength from it. She wants people who are struggling with a cancer diagnosis to know that they aren't alone at a time when they might feel as though no one really understands how they feel.