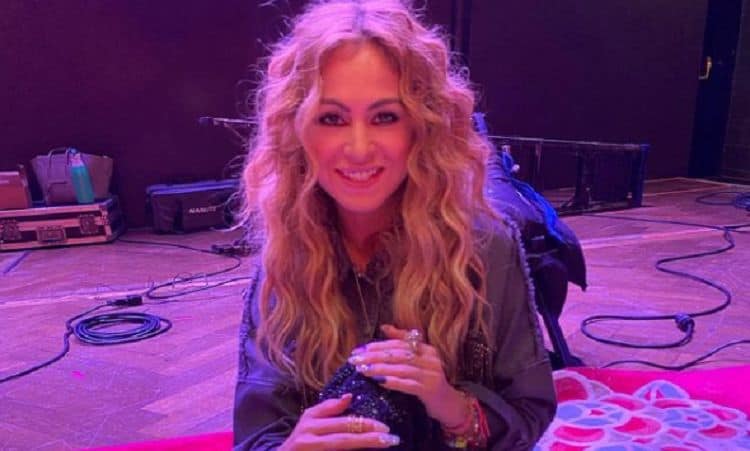 Anyone who knows music knows Paulina Rubio. She is one of the most talented performers in Mexico. She's not just a singer, either. She's entered successfully into the business world. She's an actress, and she's a model, and she's a songwriter, as well. The long story short is that there's not much she's not doing. However, she's someone people see and hear all the time, but they may not know that much about her. We think it's high time we rectify that situation and bring more awareness to who she is as a person.
1. She's in Her 40s
But, she's not in them for long. She was born on June 17, 1971. This means she's going to celebrate her 50th birthday in 2021. It seems even the most locked down parts of the world are starting to catch up to the areas that have been open since May, and we imagine that she might just be able to do something fun in celebration.
2. She Wasn't Always Solo
She first became famous in the 80s when she was part of a group. She was young, and she joined a band called Timbiriche, and they worked together for almost a decade from 1982 until 1991. That's when she made the decision to try things on her own. She managed to make that work for her.
3. She's Got a Fun Nickname
Nicknames are often names of endearment, and we cannot think of anything more endearing than being called the "Queen of Latin Pop," music as a nickname. It says a lot about her talent. It says a lot about her success. It says a lot about the way she's handled her exceptionally successful career, and we cannot think of a better nickname.
4. She's Been Compared to Big Names
Much like a nickname is something special, she's been compared to some of the most special people in the world. She's often compared to the likes of Madonna, who is one of the most famous performers in the world for decades. Additionally, she's often compared to the late Marilyn Monroe, who was one of the great beauties and talents in the world.
5. She's Got a Lipstick
One of her many successful business ventures includes the creation of a lipstick in the MAC Cosmetics brand lineup. It's called Rubia, and it's something that she really did enjoy doing. She loves makeup, and it only made sense for her to work with a brad that she loves so much. She began her collaboration with them back in 2007, and she's gone a long way with them.
6. She Was Married
She was married in 2007 to a man by the name of Nicolas "Colate" Vallejo Najera. They wed on April 30 that year in Xcaret. It was a lovely day, and it's one we imagine she looks fondly back on even though she's no longer married to her public relations ex. They announced the end of their marriage back in 2012.
7. She Has Two Kids
Her first baby is a son. His name is Andrea Nicolas Vallejo-Najera Rubio. He was born in Miami to what began as a water birth but ended up requiring her to go to the hospital for the health of her baby. She had her son with her husband on November 14, 2010. She had her second son on March 5, 2016. She'd ended a relationship with a man by the name of Gerardo Bazua, a singer from Mexico, but they ended things in 2015 when she found out he was cheating on her. He is the father of her second son.
8. She Does Humanitarian Work
There are many causes that are near and dear to her heart, and she takes the time to make sure that she can give them her full support. She's part of the Latino Commission on AIDS. She's part of the Lili Claire Foundation. She's also worked with PETA in the past. Many things are close to her heart, and she tries to help when and where she can.
9. She's Doing Well
Paulina Rubio is doing well in life. She's amassed a fortune of nearly $35 million as of 2021. Her net worth continues to rise each year that she is in the limelight, and she's not making any indication she's slowing down in the near future.
10. She Recognizes Her Good Fortune
She is perfectly aware that her good fortune is rare. She knows that there are not many artists in the world who can say that they were stars every decade for the past four decades, but she is one of the very few who can say just that.