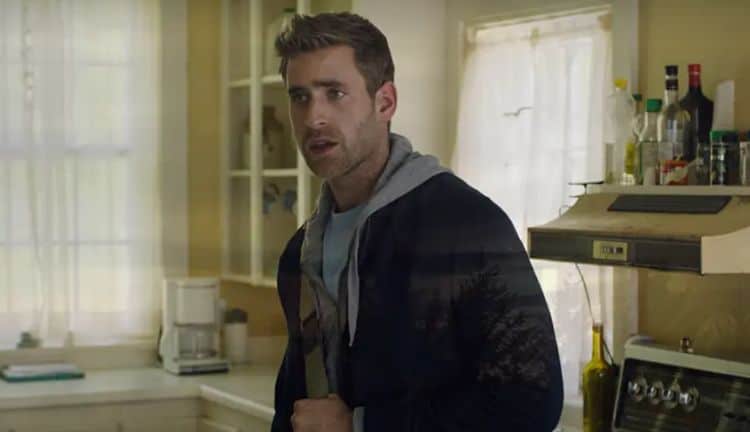 Oliver Jackson-Cohen's career is proof that quality really is better than quantity. Although he hasn't had a ton of roles since making he's debut, the ones he has taken have been very solid. Over the years, he's built a portfolio that consists of a nice mix of movie and TV roles. Film fans will recognize him from the 2020 movie, The Invisible Man. Although his character was 'invisible' for the majority of the film, he still left a lasting impact on viewers. TV fans will know him from the Netflix series, The Haunting of Hill House. As Oliver continues to grow his resume, fans are excited to see the kinds of roles he chooses to take. Continue reading for 10 things you didn't know about Oliver Jackson-Cohen.
1. He Has Egyptian Roots
Oliver Jackson-Cohen comes from a very diverse background. His mother is a British protestant and his father is Egyptian from an Orthodox Jewish family that relocated to France during the 50s. It's unclear which of his parent's religions Oliver has chosen to follow.
2. He Still Has Nightmares About Seeing The Exorcist
The Exorcist is widely considered one of the greatest scary movies of all time. When Oliver was younger, he couldn't resist the temptation of watching the movie, and it came at the cost of his sleep. He said he had nightmares after watching the movie, and they still continue to this day.
3. He Loves To Travel
One of the best things about having a career in entertainment is that it usually comes with lots of opportunities to do other cool things. One of those things is traveling. Oliver has become an avid traveler over the years and has even lived in both the United States and the UK. Some of the places he's been able to visit include France and Spain.
4. His Parents Always Supported His Dreams Of Acting
For lots of parents, hearing that their child wants to act can be a little scary. Acting isn't the most table career path, and very few people are actually able to make a living from it. However, when Oscar told his parents that they wanted to into acting, they were very supportive. However, they wanted him to have a clear understanding that he was going to have to work very hard in order to be successful.
5. He Went To Acting School
Oliver definitely paid attention to his parents' advice, and he took acting very seriously- so seriously that he applied to acting school in London. But after being rejected, he decided to apply to the Lee Strasberg Theatre and Film Institute in New York City. He was admitted and planned to attend for a year and then try to reapply to a school in London. However, he left the Lee Strasberg Theatre and Film Institute after just four months because he was offered an acting role.
6. He Believes Typecasting Is Inevitable
Being typecast is something that most actors dread, but not Oliver Jackson-Cohen. He says "Typecasting is inevitable," he says matter-of-factly. "You do one horror thing and then all the horror things come, you do one romantic comedy and all the romantic comedies come. We're quite stupid as an industry in that respect — people can never see you as more than one thing…but, if I'm going to be typecast, I would rather be creatively fulfilled and get typecast in the good roles."
7. He's Not Very Active On Social Media
Lots of celebrities see being on social media as just another part of the job. Social media platforms have become a great way for people to advertise upcoming projects and to connect with their fans. However, Oliver doesn't seem to buy into the social media hype. He doesn't post frequently and recently uploaded his first photo in over 2 months.
8. He Loves The Horror Genre
Despite the fact that The Exorcist left him slightly traumatized, Oliver is a big fan of horror movies and the genre as a whole. As a fan of horror, he's thankful for the opportunities he's gotten to work on projects that combine all of the elements of suspense and horror.
9. His Mom Is A Fashion Designer
Oliver comes from a very creative family. His parents are business partners and his mother is well-known British fashion designer, Betty Jackson. She has been working in the industry for more than 40 years and first rose to popularity in the 90s for designing unique costumes on the British sitcom, Absolutely Fabulous.
10. He Thinks Technology Could Have Dangerous Repercussions
Technology has become a huge part of all of our daily lives. However, Oliver isn't convinced that that's a good thing. He believes that "technology will be what kills us". Although his role in the Invisible Man was a bit farfetched by current standards, it was a great example of what can happen when technology is used in the wrong ways.
Tell us what's wrong with this post? How could we improve it? :)
Let us improve this post!