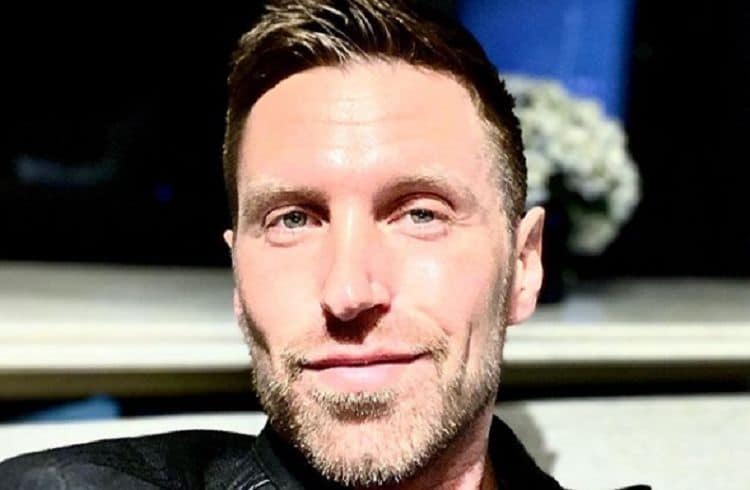 Everyone knows everyone on HGTV, or so it seems. We all know that Jeff Lewis is the guy from "Flipping Out," and that he's the real estate expert, he's the guy with the serious eye for design, and he's the man who recently found out he has a serious health condition that required him to undergo surgery on his neck. In August 2020, he went under the knife. Thankfully, he's doing well, but many people are wondering a bit more about his ex-partner, baby daddy, and former business manager. Gage Edward was in his life for a long time, but no one knows that much about him. We think it's time to change that.
1. He's a Dad
He is a father. He has a little girl whose name is Monroe. He and Jeff Lewis had her via surrogate in 2016. Her birthday is a few days prior to Halloween. She will turn four this year. He loves his little girl, and he's always quick to share photos of them together on his social media pages.
2. He Isn't With His Ex Anymore
He and Jeff Lewis were together more than 10 years before their 2019 split. They split early in the year, when their daughter was only a little more than two. They didn't speak publicly about the split for some time, but we have to assume that they just didn't want the world to know what their personal issues were.
3. He Wasn't In Control
For some time following their split, he was not in control of what was being said publicly. His ex was his former client – Edward being his business manager – and he didn't get to say what he wanted as he's not a famous face like his ex. However, he wasn't a fan of what was being said, and he decided in 2020 to take control of that.
4. Their Custody Battle is Ugly
These two are famous, but they've been having some big-time custody battle issues. Edward wants to challenge his ex for custody of their little girl. He wants to change her name so that they have the same last name, and there are some other issues, too. They clearly do not get along anymore even though they have a daughter to worry about.
5. Their Daughter is Caught in the Middle
Nothing horrifies us more than seeing a child caught in the middle of an adult's mess. These two are not getting along well, they are saying things about one another, and their daughter is in the middle. She might be too young to realize this now, but one day she'll be old enough to read and have internet access.
6. He's a Positive Guy
He's made it very clear in his life that he chooses to focus only on the positives. He's not someone who wants to bother with things like the negatives in life or the things that are not in his favor. He likes optimism. He likes to be happy. He likes to do things his way, and he likes to focus on the good. We admire that.
7. His Ex is Not Being Kind to Him Following Surgery
Jeff Lewis went a little low this week when he shared a meme of his ex visiting him in the hospital following his surgery. In the meme, he shows Gage Edward saying, "It's Monroe Edwards now, b***h," and then it shows him in a second frame pulling the life support plug while saying thanks for the support. It's an ugly situation that doesn't work well. It didn't show a lot of class.
8. Lewis Feels that Edward is Sad
Earlier in the year, he said on his radio show that his ex sounds sad and perhaps a bit desperate, which was not the nicest of things to say about him at all. It's nothing that he should be proud of at this point if you ask us. We think that Lewis and Edward might want to both keep mum about one another and let that be that.
9. He Starred on Television
He was part of Jeff Lewis' television show. They decided to do this together when they were having their baby back in 2016. There's a large age difference between the two, also. Lewis is 50 and Edward is only 34, and it seems to be a huge situation that these two have put themselves into right now.
10. He's a Business Owner
He's living his dream right now with his own business. He's the owner of the Gage Edward, LLC corporation in LA. We don't know what he does, but we do know that he is into the design field in some aspect. He did serve as his ex's business partner, too, so that might have an effect on his finances.
Tell us what's wrong with this post? How could we improve it? :)
Let us improve this post!