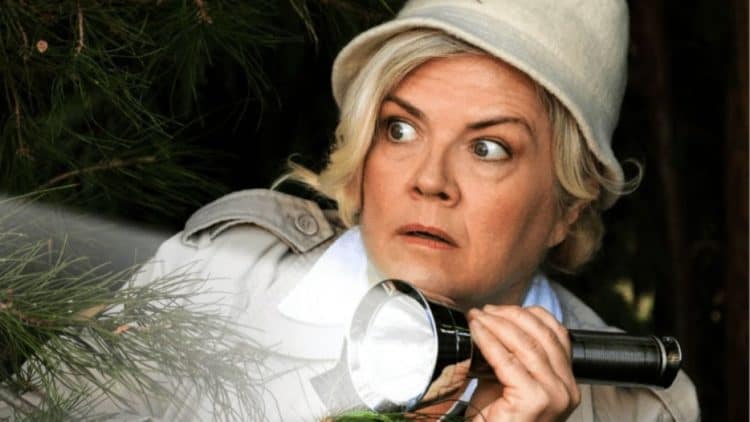 Paula Pell has made a living out of making people laugh, but there's nothing funny about her career. With more than 25 years in the industry, Paula has worked her way to the top and her journey has been both entertaining for her rans and rewarding for her. As a talented writer, actor, and producer, Paula has worked on some very popular TV shows including 30 Rock and Saturday Night Live. She has also written for films like This Is 40 and Bridesmaids. Her latest project, Mapleworth Murders, recently debuted on Quibi and shows that even in shortened form, Paula's work is hilarious. Keep reading for 10 things you didn't know about Paula Pell.
1. She's In A Relationship
Like everyone else, Paula's love life has been full of ups and downs. Her marriage to her first wife ended in divorce after 17 years, however, there was definitely some light at the end of the tunnel for Paula. The divorce eventually resulted in her moving to Los Angeles where she has since met someone else. She is currently engaged to Janine Brito who is also a comedy writer.
2. She Loves Animals
Paula is a big animal lover and she's got plenty of pets to prove it. She's both a cat and dog person and appears to have four dogs and two cats. While that number of pets would probably be overwhelming to a lot of people, Paula and Janine absolutely love their little fur family.
3. She Started Acting When She Was Young
At this point in her career, Paula is probably more well-known for her writing than her acting, but acting is something she's always loved. She starting acting at a young age and was involved in local theater productions. After college, she attempted to start her acting career and was able to land a few small jobs.
4. She's Won An Emmy
Paula isn't just a writer, she an Emmy Award winning writer. In the entertainment industry, there's nothing better than having your work honored with a major award. She's been nominated for several Emmys and in 2002 she earned one for Outstanding Writer For A Variety, Music, Or Comedy Program for the work she did on Saturday Night Live.
5. She Used To Work At Disney
Things weren't always smooth sailing for Paula in terms of her career. After college, she worked at Disney for a period of time as a performer at various theme parks. In fact, she was actually working at Disney when she got the call that she had been hired for Saturday Night Live.
6. Her Character In Mapleworth Murders Is Based On Her
Paula is the kind of writer who enjoys writing from her own experiences as much as she can. This gives everything she works on an even more authentic feel which only adds to the comedic aspect. Abigail Mapleworth's character was loosely based on Paula. She told The Advocate, "It just kind of came naturally that our version of this spinster would be gay since I am, so it worked out perfectly."
7. She Supports Social Justice Causes
As a member of the LGBT community, Paula knows that it's like to be discriminated against. As a result, she has made it a point to use her platform to speak out against discrimination and injustice. Her Instagram feed is full of posts regarding issues with police brutality and racism.
8. She Has A Close Relationship With Her Parents
Paula was born and raised in Illinois and has a close relationship with her parents. They have always been supportive of her career and have always kept her grounded throughout the years. She has drawn on them for inspiration many times and apparently they're almost as funny as she is.
9. She Has A Theater Degree
Paula has always known that she wanted to work in the entertainment industry. She attended the University of Tennessee where she earned a degree in theater in 1986. During her time at UT, she and fellow Saturday Night Live writer, James Anderson, were roommates.
10. She Was A Little Disappointed When She Was Hired At SNL
Getting the chance to work for a show like Saturday Night Live is a huge opportunity for everyone, so it goes without saying that Paula was extremely grateful when she got the call. However, she was a little disappointed when she learned that she had been hired as a writer and not a performer. She told Indie Wire, "I remember saying to somebody it was like I studied opera all my life, got my degree in opera as a singer, and then The Met calls you and says, 'We want you to be the conductor of the orchestra…'"
Tell us what's wrong with this post? How could we improve it? :)
Let us improve this post!