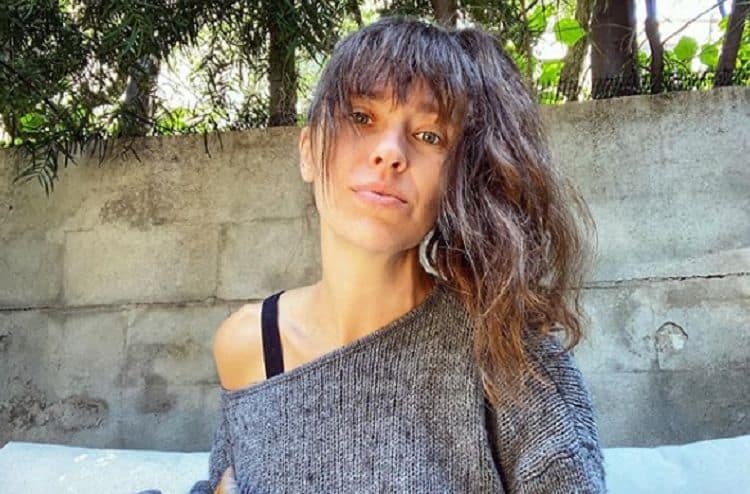 People in the same industry tend to fall in love because they understand each other. Doctors marry those in the healthcare sector while those in the entertainment industry do the same; Boris Kodjoe and Nicole Ari Parker fell in love while acting on "Soul Food." Natasha Halevi also got married to Sean Gunn, a fellow actor and apart from being on the screen there is so much to know about her and here are facts about this actress that she revealed on Phils Film Adventures.
1. She had a picnic-themed wedding
Weddings are once-in-a-lifetime occasions, and people want theirs to be memorable in the best way possible. Natasha was not interested in setting up a tent with lots of chairs or going to a church to take her vows. Instead, she decided to break wedding rules, and her guests sat on Maasai shukas imported from Kenya, and the dress code was "1920s disco ball goes to the beach" to ensure their friends had fun. They did have fun because as reported on Page Six, guests did ocean kayaking, yoga and had lots of drinks.
2. She is an alumnus of the University of California Davis
Natasha attended the University of California Davis and graduated with two different majors, namely Bachelor of Arts in Dramatic Arts and Bachelor of Science in Biology. The fact that the university is among the leading institutions in the world in the areas of cross-disciplinary research and teaching might have factored in her decision to study there. For one to be admitted, a minimum GPA of 2.8 is required, which could be the reason it ranks third after UCLA and the University of California Berkeley in enrollment.
3. She got engaged in Japan
Most men are no longer spontaneous in their engagements, and some women can tell when he is about to put a ring on it which takes the fun out of the occasion. Sean Gunn surprised Natasha when he proposed to her in Kyoto after they had lunch and coffee and were busy checking themselves out on the reflections. As Natasha disclosed to Bustle, she was caught up with their looks, and she told Sean how good they looked together. As if to take that as his cue, Sean Gunn went down on one knee and proposed.
4. She is named after Natalie Wood
"What's in a name?" Most people ask themselves this question, but there is a lot in the name we choose for our children. Take for instance the case of Natasha; her mother loved the American actress, Natalie Wood, so much that she decided to name her daughter after Natalie with only a little variation to the name hence "Natasha." Natasha has lived up to the name by becoming an actress too, and if you did not know, Natalie died by drowning from a boating accident in Catalina Island; the same island where Natasha held her wedding.
5. She considers Ventura her Sanctuary
If you have never been on a beach vacation, then you will envy Natasha because according to her, growing up in Ventura, California was like being raised on a beach vacation. From Ventura, you can enjoy the spectacular view of the Channel Islands, and every time Natasha stared into those islands, she felt at peace. Perhaps her connection to the ocean and nature is what informed her decision to take up a major in biology.
6. She comes from a geek family
Natasha refers to her family as a bunch of smarty-pants. Her parents are aerospace engineers, and for those of you who are wondering what that means, in layman terms, it refers to rocket scientists. Natasha's sister, on the other hand, is a tech guru and besides being a League of Legends nerd, she has worked on a few video games productions. Of course, since her parents were in the technology field, it follows that the children also became interested in it although Natasha has not been involved in technology as much as her sister.
7. Acting is her passion
Natasha wanted to become an actress so bad that she studied Dramatic Arts while at the University of California and her thirst for knowledge did not end there because even today when she gets a chance, she continues studying. She wakes up every day looking forward to being on set or working on her craft at home and the fact that her passion turned to be her career is something that most people wish they can have.
8. She is a rock climber
It has been said that you do not know what you are missing until you get it and that is what inspired Natasha to take up rock climbing. When she began climbing at the Rocknasium gym, she immediately became obsessed and every waking hour was spent going up the mountains. Natasha loves climbing rocks so much that in her early 20s when she moved to Boulder, Colorado, she became an avid rock climber. Climbing El Capitan, which is usually the objective for most rock climbers remains one of her achievements.
9. She worked at Yosemite National Park while in college
Someone once said that if you love what you do, then you will never have to work a day in your life. Having established her love for rock climbing, Natasha felt it made sense to work in a place that would enable her to do what she loved, so she got a job at Yosemite National Park. In her words, what Mecca is to Muslims, Yosemite is to climbers hence her motivation. Besides, at the park, she was able to utilize the knowledge she had gained from her Biology major since she also was a Park Ranger.
10. Natasha was a guide for Outdoor Adventures while at university
The University of California Davis offers classes in rock climbing, kayaking, backpacking, winter snow activities and rafting through its Outdoor Adventures recreational activity. Natasha is a fun-loving person and going on adventures is her thing so while at the university she became a guide for Outdoor Adventures, helping students with whitewater rafting, rock climbing and sea kayaking, according to her biography on IMDB.