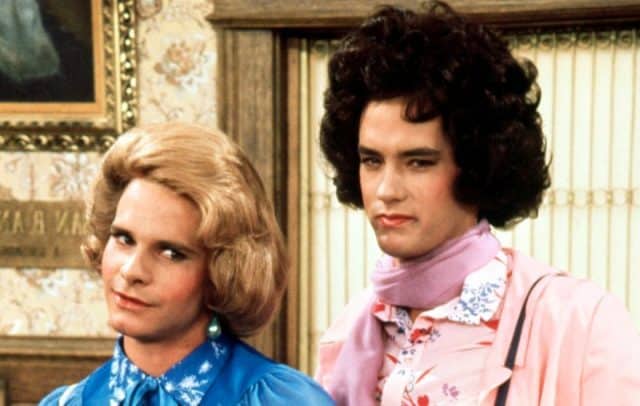 Tom Hanks has been dominating Hollywood for nearly 30 years now. What began as a television career characterized by dressing as a woman in Bosom Buddies, to taking that comedic talent to the big screen in films like Bachelor Party, The Money Pit, and even Splash, became one of the biggest acting success stories in all of Hollywood. I personally think it was the movie "Big" that truly got him on the path to greatness. While that film in and of itself was a "comedy," you could see the dramatic Hanks coming out. Then, not too many years later he was phenomenal in Philadelphia and the rest as they say, is history.
Hanks obviously has nothing else to prove movie wise but we hope to see him in at least another 20 years worth of films. Hanks has even had some success as a director. So what's next for Tom Hanks? Looks like he's trying his hand at writing. According to The Wrap:
Tom Hanks' first book is scheduled to hit stores in October, Alfred A. Knopf chairman and Editor-in-Chief Sonny Mehta announced on Tuesday. The collection of stories titled, "UNCOMMON TYPE: Some Stories," will be published in hardcover, ebook, and as a Penguin Random audiobook, with Hanks reading.
"I read a story by Tom in 'The New Yorker' several years ago… and was struck by both his remarkable voice and command as a writer. I had hoped there might be more stories in the works. Happily, for readers, it turns out there were," Mehta said in a statement.
Hey if Steve Martin can do it, so can Tom Hanks right? I'm personally looking forward to his publication. I'm sure it'll be solid.