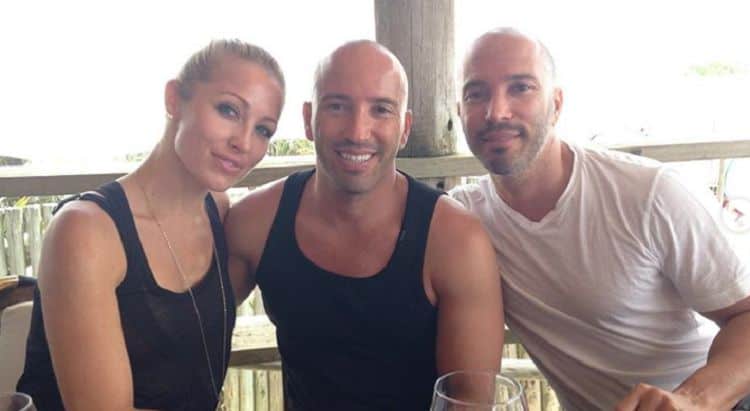 In the world of real estate, Jason Oppenheim is a force to be reckoned with. As the president and founder of The Oppenheim Group, he is responsible for creating one of the most well-known real estate empires on the west coast. His intelligence and drive keep him motivated to bring his A game to everything he does – including reality TV. Although Jason isn't your typical reality TV candidate, he has become a star in his own right on the show Selling Sunset. The series focuses on the lives of the team at The Oppenheim Group as they work hard to sell some of Beverly Hills' most expensive homes. Now that the show is getting ready to head into season 2, viewers are excited what Jason and his team are up to. Here are 10 things you didn't know about Jason Oppenheim.
1. He Used To Be A Lawyer
Before entering the world of real estate, Jason had a very successful career as an attorney. He even won a Supreme Court case. However, he eventually got to a point where he no longer loved his job and was feeling burned out from the long hours. After his twin brother, Brett, who was also a lawyer, quit his job, Jason felt confident enough to do the same.
2. He's A Teacher
Jason is passionate about real estate and has been from an early age. Now that he has found success in the industry, he's excited to share his knowledge and experience with others. He teaches real estate practice at the University of California, Los Angeles. Prior to that, he taught law classes at UC Berkeley from 1997 to 2000.
3. He Dated One Of His Real Estate Agents
We're all pretty aware of how messy things can get when people who work in the same office decide to date. However, work relationships don't always have to end in disaster. Jason and one of his agents, Mary Fitzgerald, were in a serious relationship that even involved them adopting dogs together. Although the two are no longer together and Mary is engaged to someone else, they've still managed to remain friends.
4. He Says Confidence Is An Important Skill For Real Estate
There are a lot of skills that are important to having a successful career in real estate, but Jason says confidence might be the most important of them all. He told Inman, "You need to have a high degree of confidence in what you do and you need to know what you're doing. You're dealing with very smart, very sophisticated clients – and a lot of money. Any mistake is compounded so you need to be much more careful."
5. He's A Philanthropist
Jason has made millions of dollars over the course of his career, but he recognizes that not everybody is as fortunate as he is. He is passionate about giving back to the community and is a sponsor for the organization, Food on Foot.
6. His Family Has A Long History In Real Estate
Working in real estate runs in the Oppenheim family. Jason's great-great grandfather, Jacob, began working in real estate shortly after he immigrated to the United States. Jacob leased out the barn on his property for $75 a month to Cecil B. Demille, Jesse Lasky, and Samuel Goldwyn. According to The Oppenheim Group's website, "The world's first full-length feature film, "The Squaw Man," was produced and premiered in the barn, which has been designated a National Historic Landmark and currently serves as the home of the Hollywood Heritage Museum."
7. His Company Has Sold Over $1b In Real Estate
By now, you know that Jason Oppenheim is very successful, but what exactly does successful mean? It means that The Oppenheim Group has sold more than $1 billion in real estate. As a personal investor, Jason has also made millions of dollars buying and flipping luxury properties.
8. He's Not Afraid Of A Little Hard Work
Although Jason decided to leave the legal field because he was tired of the constant grind, that doesn't mean he's afraid of hard work. Jason doesn't mind doing whatever it takes to make sure that he and the company are reaching their full potential. Even after all this time in the business, he still attends open houses and communicates directly with his clients.
9. Joyce Rey Was His Mentor
When Jason was first getting started in real estate, he worked under well-known California real estate agent, Joyce Rey. From listening to Rey and observing how she worked, Jason was able to learn a lot of the things that he still utilizes today. Even though he's built an empire of his own, he still sings Rey's praises and is grateful for everything she did for him.
10. He Encourages Up And Coming Agents To Take Baby Steps
Lots of people have this idea that getting into real estate is a quick and easy way to make money. However, that isn't the case. Jason wants up and comers to know that nothing happens overnight, and new comers can't expect to sell multi-million dollar homes. He thinks it's important that people be comfortable with taking baby steps.