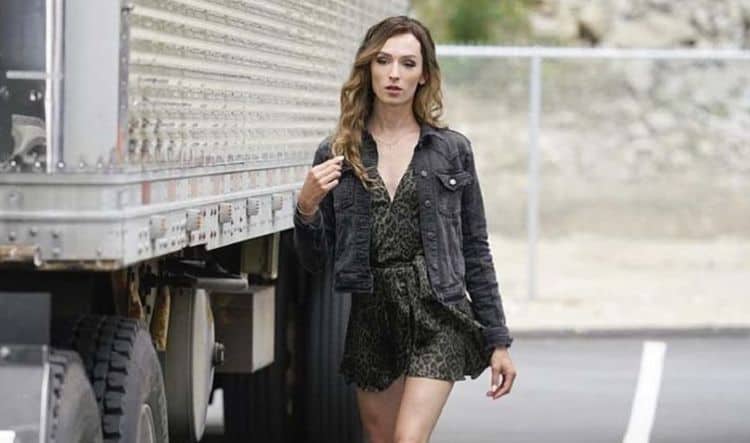 Anyone who has ever watched television knows that when David E. Kelley comes up with a new concept for a show, it's going to be good. He's famous for his television creations. He's the man behind "Boston Legal," "The Practice," "Ally McBeal," "Big Little Lies," and so many others. He's a creative genius, and he's created a new show for ABC called "Big Sky. It's all about crime and drama, and it's starring Jesse James Keitel. They are an actor and a writer, an artist, and the new lead in the show, and it's time to get to know more about them.
1. They Are Non-Binary
For those unfamiliar with this term, the dictionary meaning behind the word is (adjective) "not relating to, composed of, or involving just two things," which is essentially what it means in this relation, too. It means that they do not consider themselves just a he or just a she. They are who they are, which is why those who consider themselves non-binary prefer to be called them or they rather than he or she.
2. They're a New Yorker
Keitel was born and raised in Long Island, but they now call New York City home. They live there, work there, and spend a lot of time there. It's a magical city whether you live there or you just visit a few times a year.
3. They Attended University
Keitel graduated from Pace University. They have a BFA in Acting, and they graduated in 2015. They seem to have always known they wanted to act, and it seems as if that dream has come true. They've been working hard on projects that are important to them, and the talent is there.
4. They Tweak Their Script
Keitel plays a character with a complicated storyline on their hit ABC show. The character is Jerrie Kennedy, who works as a musician and sex worker who is also transfeminine and nonbinary. The character is kidnapped and trafficked, but they've been able to take what they feel is a misrepresentation of the character's lifestyle and change it. When something doesn't feel right about the lifestyle the character lives, Keitel is able to work with the writers and the show to tweak the script a bit to make it more appropriate.
5. Their Last Name is Familiar
If you're wondering why you feel their name is familiar, it's because the last name is very familiar. You remember Harvey Keitel, the Academy Award nominee? They're relatives. We aren't entirely sure how relative they are, but we know that they are distant relatives of one another. Not so distant that they don't share the same last name, however.
6. They Didn't Feel Acting Would be a Reality
While they may have wanted to act for a living, they didn't think it would ever work out and become a reality. Keitel felt that their personal style, their look, and their way of life was working against them, and they did everything they could to be someone they thought would make a great actor. It took a few years to realize that being successful in this business meant being themselves rather than trying to be a watered-down version of themselves.
7. They Perform in Drag
When they are not acting, they are still performing. Keitel is well-known in the drag world as Peroxide. The stage name is a fun one, and they spent a lot of time working in drag while acting jobs were being auditioned for.
8. They Made History
It's not a bad thing to be able to say, right? Making history is a big deal, and Keitel did just that with this role in "Big Sky," by being the first ever non-binary actor to be cast as a series regular in primetime. Many people feel this is a step in the right direction for those who don't lead a traditional life or feel that they don't necessarily fit into a gender mold.
9. They're Private
Despite being an actor and being very open and honest about their life and their personal moments, they are not overly open when it comes to sharing their personal life. They keep their private moments to themselves, and that's a lovely thing. They have mastered the art of sharing enough to keep people interested while still holding onto a portion of their own life for their own life.
10. They Love the Show
When Keitel read the script for this show, they knew that everything was possible and that anything would, could, and might just work out on the show. They knew then and there that this was a project that they needed to be a part of, and we agree.