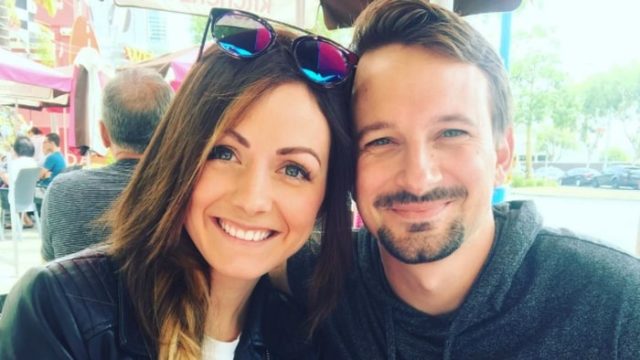 This past season of The Bachelorette was one of the hottest and most watched seasons. There were some very interest choices and moments that gave the show a certain edge while maintaining a certain aura of style and class. One contestant on the show that grew in popularity and impact did not start off with the momentum that was eventually developed. Evan Bass was sort of used as a lightening rod for laughter by the show's producers, with the focus point being centered on the fact that Evan runs a series of clinics that treat men who are suffering from erectile dysfunction.
While a lot was revealed about Evan throughout the course of the season, there are still things that you don't know about him, so we decided to share five things that you probably didn't know.
1. He Is a Single Father
What makes this interesting is that producers of the show's counterpart, The Bachelor, went to great links to edit content that revealed that Amanda Stanton was a single mother. Not a lot has been of the fact that Evan is a single father, and that could be because he is very protective of his three sons. In fact, it was not Evan who first revealed he was a single father, it was an interview with another contestant. Evan does not even share photos of them on social media, which is understandable in this day and age.
2. He Is a Former Pastor
Let's be honest, when discussing the show, The Bachelorette, the phrase man of God does not come to mind, and if you were not paying attention, there is a good chance that you missed Evan's reference to the fact that he used to be a pastor of a church. He revealed that he served as a pastor for a few lives and he actually loved it. He says that he has found a different way that he can lift the spirits of people, but he does not regret the work he did as a pastor.
3. He Is into Body Art
That's right, he is tatted up. When you observe Evan, he has the tendency to come across as being slightly timid when he was on the show, but an examination of his offscreen life reveals that he may be edgier in real life, which can be expected to a certain extent. While some people are shocked to see a former pastor with so much ink work, it is actually not that uncommon at all. Body art is rapidly moving mainstream.
4. He Has Successfully Overcome Hardship
The truth is that everyone has dark moments that surface in their life. In fact, it is those darker moments that tend to define us. When it comes to Evan, his dark moments seem to have come during 2011, which is when he and his now ex-wife, Marie, were forced to file Chapter 11 Bankruptcy. At the time, the couple was more than $200,000 in debt. Fortunately, the bankruptcy case was discharged a year later and he seems to have recovered well.
5. He Loves Dogs
All you have to do is visit one of his social media profiles and you will quickly see that Evan has an immense love for dogs. There seems to be growing number of men in the United States who have become animal lovers, and there is something unique about men who develop bonds with animals. It seems that his Instagram page has more pictures of the dogs than it has pictures of him. Just one more reason why he is such a great catch.