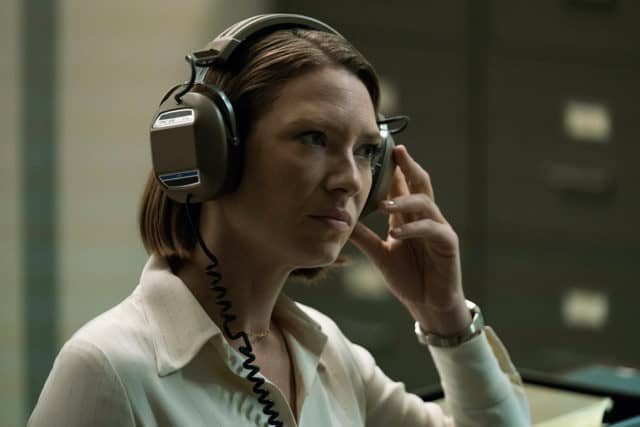 Anna Torv is an Australian actress who was born in Melbourne on June 7, 1979. She began her career as an actress in 1986 when she predominantly worked in theater. It wasn't until 2002 that she first appeared on television when she played the role of Irena Nedov in 13 episodes of 'Young Lions. In the same year, she also played the role of a neighbor in the television film 'White Collar Blue'. The following year, she appeared in her first feature film, 'Traveling Light'. She is now best-known for playing FBI agent Olivia Dunham in 'Fringe', a Fox television series. Here are five more things you might not know about Anna Torv.
1. She is From a Famous Family
Anna Trov is not the only person in her family who is famous. Her paternal aunt is Anna Murdoch Mann who was married to Rupert Murdoch for over 30 years. Her cousins are James, Lachlan, and Elisabeth Murdoch who are the children of Anna Murdoch Mann and Rupert Murdoch. Her cousins are all successful in business and are heirs to their father's fortune and businesses. Lachlan is married to Sarah O'Hare who is a model, actress, and television presenter.
2. She Was Married to Mark Valley
Anna Torv met Mark Valley when they were both working on 'Fringe'. While Trov played the lead role of Olivia Dunham for many seasons, Mark Valley only appeared in season one as John Scott, who was Dunham's former lover and FBI partner. His character died in the pilot which led to Dunham joining the Fringe Division in the storyline. Trov and Valley married in December 2008. Unfortunately, they separated just one year later.
3. She is on the show Mindhunter
Torv's most recent role is in 'Mindhunter'. She plays the lead role of Wendy Carr in this crime drama web television series. It is aired on Netflix and debuted on October 13, 2017. It also stars Jonathan Groff, Hannah Gross, Holt McCallany, and Cotter Smith. Two of the producers of this new series are Charlize Theron and David Fincher. It is based on a true crime book written by Mark Olshaker and John E. Douglas called 'Mind Hunter: Inside the FBI's Elite Serial Crime Unit'.
4. She Has Used Her Voice for Audio Books and a Video Game
Although she is best-known for her work on screen, Anna Trov has also used her voice in jobs. She recorded a series of audio books for the Scholastic Australian's Solo Collection. Some of the titles included in this section were Jack's Owl, Maddy in the Middle, Little Fingers, and Spike. She also voiced the character of Nariko in 'Heavenly Sword', a video game which was released in 2007.
5. She is an Award-Winner
Anna Torv has had many award nominations in recognition of her outstanding performances. Of these, she has won five awards so far in her career. Four of these were Saturn Awards for Best Actress on Television and the other was a Teen Choice Award Choice TV Actress: Fantasy/ Sci-Fi. All her awards were for her role in Fringe.