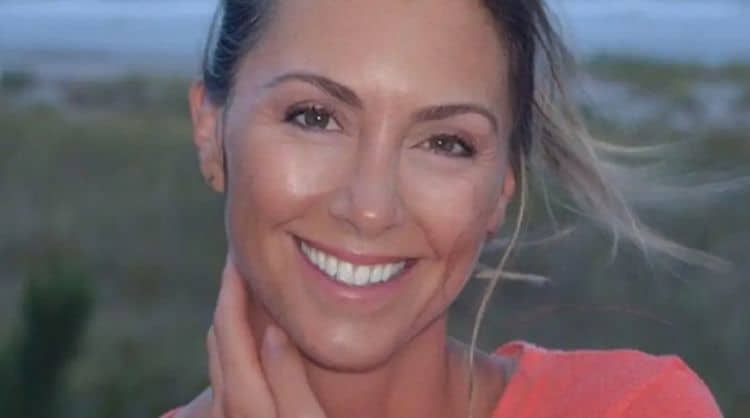 For decades, QVC has been many people's go-to place for shopping for all sorts of items and for the last six years, Stacey Stauffer was one of the network's most popular hosts. Stacey was well liked for her bubbly and energetic personality. Even if you didn't need to buy something, she could make you excited enough to feel like you did. For that reason, people were shocked when word began to travel around the internet that she had been let go from her role with QVC. Allegedly, the decision was part of a larger network overhaul, but many regular QVC viewers definitely aren't happy about the decision. Keep reading for 10 things you didn't know about Stacey Stauffer.
1. She Was An English Major
There are quite a few people who work in the entertainment industry who were English majors in college, and Stacey Stauffer is another one we can add to the list. She attended Pittsburgh University from 1991 t0 1996 where she earned her bachelor's degree in English. While there, she was also a member of Kappa Kappa Gamma.
2. She Used To Be A News Anchor
Prior to working for QVC, Stacey worked in the news industry for about 15 years. She started her career as a medical reporter at a local news station and ended her anchoring career at NBC 10 in Philadelphia. Working in news was something Stacey always dreamed of doing and she's very grateful she was able to accomplish that goal.
3. The Internet Loves Her Feet
I know you probably scratched your head a bit after reading this one, but it's true: the internet really does Stacey's feet. She actually posts her feet on Instagran rather often, and the good people over at Wikifeet are loving it. According to the internet's most famous feet database, her feet have a nearly 5 star rating.
4. She's A Mom
Stacey is the proud mother of two young boys, Ben and Larry. In fact, it was becoming a mother that caused her to make the decision to leave the news industry behind. The schedule of a news anchor is so demanding that she simply couldn't spend as much time with them as she wanted.
5. She Loves Bird Watching
When Stacey isn't busy working, one of her favorite things to do is go bird watching. She told QVC, "Something I really love to do is bird watching. But not just any birds—birds of prey! One of the top items on my bucket list is to see a bald eagle in the wild. Every September is a big migration time for bald eagles at this place called Hawk Mountain in Kempton, Pennsylvania. Wouldn't you know, after years of going, something like 20 bald eagles flew through either the day before or the day after I was there?"
6. She Loves To Cook
Lots of people see cooking as nothing more than a chore that is necessary for survival, but cooking is much more than that to Stacey Stauffer. Cooking is fun and relaxing for Stacey. She loves to get in the kitchen and express her creative side while making delicious foods. She even had a weekly cooking show on QVC called Step by Step Cooking with Stacey. Like most people, she's been able to spend a lot more time in the kitchen during the pandemic.
7. She Started A YouTube Channel
Since losing her job at QVC, Stacey has decided to take her cooking skills over to YouTube. She created a channel (Serve It with Stacey) in July and has already starting posting videos. So far, her channel has just 773 subscribers, but her videos have already gotten more than 1,500 views.
8. She's A Cat Person
Don't be too disappointed dog people, but Stacey is definitely on team cat. Although this doesn't necessarily mean that she doesn't have love for dogs, too. She appears to have several cats and like any proud pet parent, Stacey's Instagram is full of adorable pics of her cats getting into mischief around the house.
9. She Enjoys Giving Back To Others
Stacey is a very giving person and she has always enjoyed using her platform to help others whenever she can. In addition to having worked with several charitable organizations over the course of her career, she has also donated some of her personal time to the Make a Wish Foundation.
10. She Loves A Good Glass Of Wine
After a long day, Stacey loves to unwind with a class of wine. She seems to love trying new brands and she often shares them with her followers on Instagram. When the announcement about being let go from QVC was made public, Stacey did what most people would do: she kicked back at home to enjoy a glass of wine.