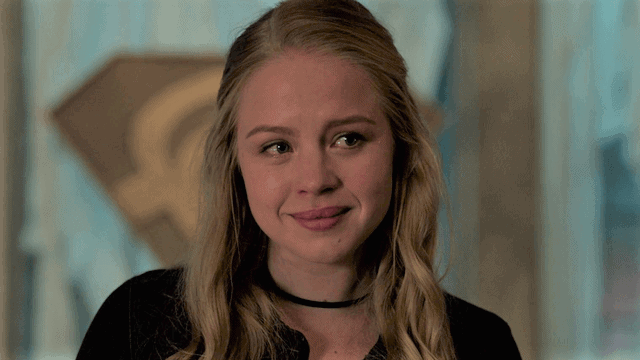 Sofia Vassilieva is an American actress who is best known for her role in "Eloise at the Plaza" in the lead role of the children's book character adapted for television. She also starred in the follow-up movie "Eloise at Christmastime." She became a beloved child actress we've watched grow up. for those of you who watched her as a child and haven't kept up with her current career and personal life, here are 10 things you didn't know about Sofia Vassilieva.
1. She's 27 years old now
Sofia was born on the 22nd of October in 1992. This makes her 27 years old as of 2019. She was born in the city of Minneapolis in Minnesota. While still in her teens, she appeared in the television series "Medium" and then she appeared in the 2019 film adaptation of "My Sister's Keeper" portraying Kate Fitzgerald, a teenage cancer patient. Audiences have watched her go form a little girl to a teen and she's a full-grown adult now.
2. Her parents are immigrants
Sofia was born in the United States and she is a citizen of the country, but her mother and father were born in a different country. She is the only child of Russian immigrants. Her mother is Dr. Larissa Vassilieva, a biologist. Her father is Dr. Vladimir Vassiliev, a physicist. Both mom and dad lived in Novosibirsk, and immigrated to the United States before starting their family.
3. She started her career in entertainment early in life
Little Sofia was just seven years old when she attended the International Modeling and Talent Association in New York. She placed in a very prestigious competition, earning two distinctions. She was the first runner-up for the child model of the year in 2000, and she won the Child Actress title at the event. Within a year she was appearing in her debut acting role as the granddaughter of a retired Russian General in "The Agency" television series.
4. She has formal training
It just makes sense that the daughter of two highly learned professionals would receive formal training. Sofia attended the Barbizon Modeling and Acting School in Arizona. She graduated from the program with formal training in modeling and the performing arts. She's done a bit of traveling in her young life, first receiving instruction in New York, and then in Arizona.
5. She was an awards presenter
Sofia served as a presenter in 2005 of a Family Feature Film. The topic was on the Humane Society's 19th Genesis Awards. The special aired on "Animal Planet." Speaking of awards, she's received a few of them herself. In 2006, she was honored with a Young Artist Award for her role in Medium in the category of Best Supporting Actress in a TV Drama.
6. She has an affinity for languages
When Sofia was only three years old she began speaking French. She also started reading in English and Russian. She was fluent in all three languages as little more than a toddler. Sofia continued to study different languages and as of the last update, she was studying American Sign Language and Spanish. It was reported in 2015 that she was fluent in between seven and eight languages with the ability to both speak and write in them. This is not surprising because when Sofia was in school in 1999 she was skipped up an entire class grade.
7. Sofia led a busy life of training since she was just 3 years old
When Sofia was three years old, she began taking ballet lessons. By the time she was 5 years old, she was taking gymnastics classes. By the time that she was seven, she was already playing the piano and she was riding horses by the age of 10. She developed an intense interest in yoga, and this has been something that she has enjoyed throughout her lifetime. She is still active in taking ballet, horse riding and yoga classes.
8. She has a strong academic background
As mentioned earlier, Sofia had been skipped a grade ahead in school. She graduated from the Concord High School in Santa Monica, California in June of 2010. She enrolled in classes at New York City's Columbia University when she was just 17 years old. She graduated with her bachelor of arts degree from teh school in 2014 with a major in linguistics and a concentration in business management and she did so with honors. She was also accepted into the Royal Academy of Dramatic Arts Acting Shakespeare course in London, England. She attended and completed the course in the Summer of 2013.
9. Her film role as a cancer patient had a profound impact on her
After performing in the role of a teenage cancer patient, Sofia realized that there are some tragic illnesses in the world and it opened her eyes to the suffering that many with a cancer diagnosis endure. In the same year that the film was released, she became a Sta Up to Cancer's honorary ambassador.
10. Sofia has traveled all over the world
By the age of just 14 years old, Sophia had seen many different places within the United States and the world. She had lived in Minnesota, California, Oregon, Utah, and Arizona. She also traveled to many different countries with her family. The Vassilieva's visited Germany, Spain, Japan, England, Canada, France, Austria, and Italy. She is a very unique girl who had an amazing upbringing by her highly educated parents who saw to it that their only child was given the very best opportunities that this world has to offer. She is a fortunate young lady who was given a variety of choices in her young life. Sofie received early instruction in the performing arts, in modeling, acting, dancing, and physical health in yoga, horseback riding and the opportunities to pursue her college education for a backup plan, but most of all, her parents let her make her own choice about her career.