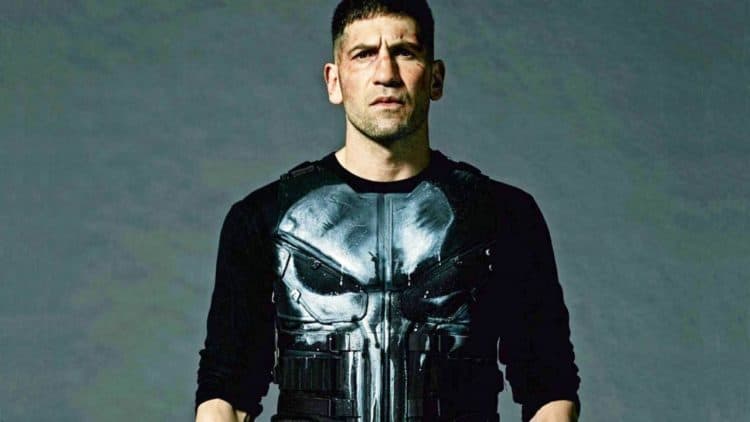 So far no one movie has ever gotten the Punisher just right, though the Netflix show at least had a chance to do that. Unfortunately it stretched the story too far as Scott Campbell of We Got This Covered points out, and in the process it kind of ruined the attempt. The actor that took the spot in recent times, John Bernthal, isn't the issue since he's been perfect as Frank Castle. Considering that the last few that tried out the role, Dolph Lundgren, Thomas Jane, and Ray Stevenson really weren't the talent that was needed for this role, Bernthal was kind of a breath of fresh air, but unless the MCU is ready to be adult about the business of their less than PC heroes the Punisher movie that we want might not be what we get. That would be a shame really since so far the movies have gone from not enough to over the top and comical, which is ironic considering Castle's comic origins. But the Netflix show pushed the boundary to where it needed to be at least, and the blood and gore Punisher that we received was more or less what's needed for this character since unlike many other individuals in the Marvel universe, those that can be counted as heroes at least, Frank Castle isn't exactly a forgiving guy when it comes to villains.
A lot of heroes beat the bad guy to a pulp, but then again a lot of them also prefer to see justice done in the 'right' way by letting the criminals have their day in court. The Punisher doesn't really lean that way, preferring to pass sentence on the bad guys then and there when he gets the chance. He's never been a mad dog killer that goes off the chain for absolutely no reason, at least not habitually, but he's definitely sanctioned a few people in his day. This idea, pushed by writer Adam G. Simon, sounds like something that might be just perfect for the MCU Punisher that people are so desperate to see:
"In my take, we find Frank Castle as we left him at the end of the series, only now completely aware of the threat that superheroes and villains pose to mankind. So, Frank has to go gunning for the person who he feels is responsible for the innumerable civilian casualties, the one who started it all by organizing these weapons of mass destruction to come together. Nick Fury. The twist is that Frank is being used, he spots the double-cross early at the end of act one. From that point on, we have a 3:10 to Yuma situation. Frank and Fury on the run from everyone, heroes and villains. It's 3:10 to Yuma meets Leon by way of The Winter Soldier."
Seeing as how Fury and Frank Castle have met up in the past in the comics this could easily happen and it could be that it might make a great movie. But again there's that nagging idea that Disney will put the kibosh on it since it's not bound to be family friendly largely because the Punisher just isn't the same kind of hero that the kids idolize as they watch them beat up the bad guy but leave them in one piece most of the time. Even the Hulk's rag doll bashing of Loki in the Avengers couldn't possibly stack up against the brutality that Frank is used to levying against those that stand in his path. But thinking that he'd be pit against other heroes and villains alike is kind of interesting since it would be a movie that's all about survival and evading some of the most powerful individuals in the world, of which there are plenty that don't happen to agree with Frank's methods. This is a big part of what makes the Punisher so great though, as he operates without any enhancements, without powers, and without being augmented in any way. He's a survivor and a tough guy that knows how to fight and can operate pretty much any weapon he gets his hands on, and despite the fact that in a fight against someone with powers he eventually has no choice but to improvise, he's been known to take down a few individuals that might amaze some people. J. Richland Anderson of CBR has more to say on this that might prove interesting.
A Punisher movie kind of needs to be brutal, it needs to be violent, and it needs to be R-rated without a doubt since to do anything less is to remind people, fans especially, that the MCU and therefore Disney isn't willing to take a risk and entertain their adult audience at the same time as the kids. Now that Disney owns Fox it's time to admit that not every movie can be toned down to everyone's comfort level.