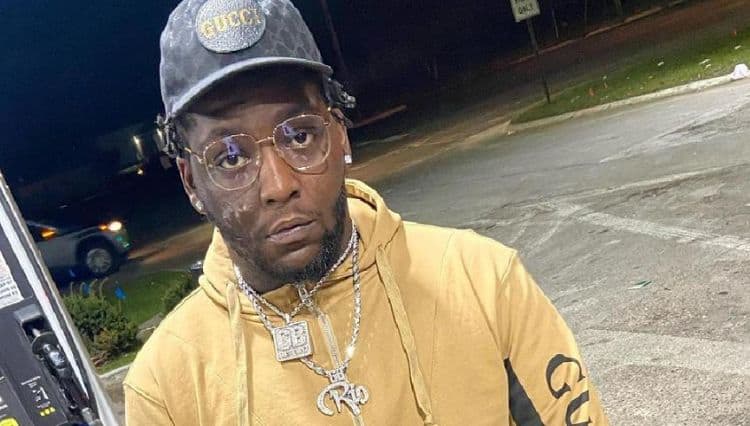 Hip-hop music has evolved drastically since its inception and the last few years have seen even more changes. Thanks to technology, it has become easier than ever for people to create and distribute music and Rio Da Yung OG is taking full advantage. The talented young rapper has been working hard to make a name for himself and it's finally started to pay off. His recent project, Accidental Sh*t Talkin, earned him lots of new listeners and people love his unorthodox style of rapping. Needless to say, hip-hop fans all over the world are excited to see what he does next. Keep reading to learn 10 things you didn't know about Rio Da Yung OG.
1. He's A Michigan Native
Rio Da Yung OG was born and raised in Flint, MI. He didn't have the easiest upbringing but he never let any of the obstacles in his way stop him from achieving his goals. Even though his star has started to rise, Rio continues to represent his home city to the fullest.
2. The Scar On His Face Is The Result Of A Burn
Rio has a noticeable star on on the right side of his face and many people have wondered what it's from. During an interview with No Jumper, he revealed that the scar is actually the result of an accident that occurred when he was 12-years-old. Rio said that one evening, after smoking weed, he was hungry and went to the kitchen to make some french fries. He put a pot of grease on the stove to heat up, went upstairs, and forgot about it. When he came back to the kitchen the pot was on fire. When he attempted to put the fire out by putting grease in the pot, the grease splashed all over his face and arms causing severe burns.
3. He's Always Loved Music
Music has always been a part of Rio's life and he's been a hip-hop fan for as long as he can remember. When he was younger he even recorded tapes with his friends on a karaoke machine. It wasn't until more recently, however, that he decided to take music seriously.
4. He Says Peezy Changed His Life
Almost everyone has at least one person who was instrumental in changing their life for the better. For Rio, that person is fellow Michigan rapper, Peezy. While talking to Say Cheese! Rio shared that Peezy was the person who schooled him on the game and inspired him to start releasing music.
5. His YouTube Channel Has Millions Of Views
Rio may not be a huge mainstream success at the moment, but he definitely has the underground on lock. He has a YouTube channel where he posts performances and videos and he's gotten 116,000 subscribers. More impressively though, his channel has gotten more than 71 million views.
6. He Was Surprised By The Success Of Accidental Sh*t Talkin
No matter how talented an artist is or how hard they work on a project, no one ever knows how it's going to do until it's actually released. While Rio knew that his mixtape Accidental Sh*t Talkin would do well, he had no idea that it was going to become as successful as it has.
7. He Doesn't Mind The Scar On His Face
Most people do what they can to cover up their scars, but Rio isn't interested in that. After his injury, he had the opportunity to do a skin graft but he decided to turn it down. The scar on his face doesn't bother him at all. He told No Jumper, "It really made my character for real because it showed me how strong I am, mentally."
8. He's Had Legal Troubles
Things have been on the up and up for Rio lately, but there was a time in his life where things weren't going so well. Although there isn't much information out there on Rio outside of his music, we do know that he's had some run ins with the law. In a tweet from November 2019, he mentioned that he was on house arrest.
9. He's A Humble Person
There are a lot of people who are quick to forget where they came from when they start to get some success, but Rio isn't one of them. Even though he's on his way to becoming a superstar, he has made it a point to remain humble and thankful for all of the opportunities he's gotten.
10. He's A Father
As mentioned earlier, there isn't much information on the internet about Rio's personal life. He appears to be a very private person, but one thing that we do know is that he's a proud dad. He has a young son who has made several appearances on Rio's Instagram.
Tell us what's wrong with this post? How could we improve it? :)
Let us improve this post!