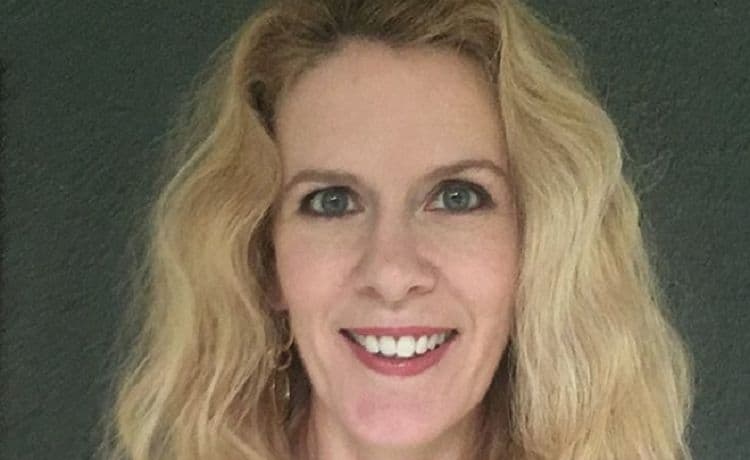 Although it make be hard to believe, it's been more than a decade since The Real Housewives of New York debuted. In the time since, viewers have seen quite a few cast members come and go. Among them is Alex McCord. Alex was a main cast member on the show from season one to four. She quickly became well-known for her her ability to embellish some of the detail of her life and finances. Unlike many other cast members, she hasn't appeared on the show as a guest or friend since. Despite the fact that it's been several years since her departure from the show, Alex is one of the former cast members that viewers often wonder what happened to. Keep reading for 10 things you didn't know about Alex McCord.
1. She Lives In Australia
One of the main reasons Alex left RHONY is that she no longer lives in New York. After her time on the show, she and her family moved to Australia which is her husband's home country. The most was definitely a huge adjustment, but they are happy to finally be living near family.
2. She's Kept In Touch With Some RHONY Cast Members
It's no secret that reality shows can sometimes create a catty environment where cast members have a hard time getting along. However, Alex was somewhat of a neutral presence during her time on the show and that allowed her to build lasting bonds with the other women. She said, "I keep in touch with some of my former castmates. I'm a really terrible correspondent, but a lot of them are pretty good, so they'll email me once or twice a year and we'll have a little back-and-forth." She added, " Jill [Zarin]'s a great pen pal. I've talked to Sonja [Morgan], Ramona [Singer], Andy [Cohen]."
3. She Was An Actress
Reality TV cameras aren't the only ones Alex once aspired to be in front of. For a while, she was pursuing a career as an actress. Between 1996 and 2008, she managed to rack up a dozen acting credits. However, she eventually decided to walk away from acting for good.
4. She Loves Interacting With Her Fans
Even though it's been a while since Alex's time on the show, she still has a devoted fan base who likes to keep up with her on social media. On Instagram, she has over 45,000 followers. She loves interacting with her followers and can often be seen responding to people in the comments section.
5. She's A Psychologist
Those who remember Alex from RHONY will likely remember that she was working full-time in the retail industry. However, in recent years, her career path has taken a complete 180. She currently works as a provisional psychologist and she was recently published in a peer-reviewed journal.
6. She's An Author
If you've already been impressed with Alex's accomplishments, get ready for yet another one. She's also an author. She and her husband co-wrote a book titled Little Kids, Big City: Tales from a Real House in New York City (with Lessons on Life and Love for Your Own Concrete Jungle). The book was released in 2010 and touched on some of the challenges involved with raising kids in big city like New York.
7. She's Not Originally From New York
Alex definitely has all the makings of a true New Yorker, but she's not actually from New York. She was born in D.C. raised in several places and raised in Kansas, Texas, and the U.S. Virgin Islands. However, she lived in the city for more than 14 years before moving.
8. She Loves To Cook
For lots of people, cooking is something that is simply done out of necessity. But for Alex McCord and her family, it's much more than that. Alex loves to cook and it's become a great way for her to spend time and bond with her family. She often shares the meals she makes on Instagram.
9. She Loves Hanging Out At The Beach
Australia and New York City may be like night and day, but Alex is enjoying her time in Australia. She said, "We're on the beach almost every day because it is five minutes from the house." She also shared that there is a marine park nearby and her youngest son loves to go snorkeling there.
10. She Likes To Get Out Of Her Comfort Zone
For most people, moving to the other side of the world would be completely unimaginable. Even if you're somewhat comfortable with change, a change like that requires a lot of adjusting. However, Alex is the kind of person who enjoys doing things to step outside of her comfort zone so she's never afraid to try something new.