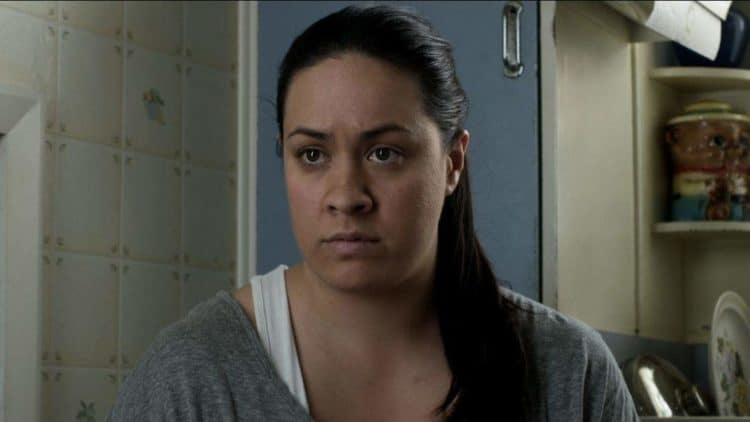 2021 is shaping up to be the biggest year of Stacey Leilua's career so far. As one of the main cast members on the new series Young Rock, Stacey has the honor of playing Dwayne Johnson's mother, Ata. The role has been getting Stacey a lot of attention and many people have been curious to know more about her. Although she isn't exactly new to acting, she doesn't have very many on screen credits which explains why you've probably never seen her before. That said, there are a lot of people who are hoping to see more of her in the future and the success of Young Rock will likely lead to more opportunities for her. Here are 10 things you didn't know about Stacey Leilua.
1. Young Rock Is Her First TV Role
Stacey made her on screen debut in 2011 in a film called Love Birds. Although she has been in the industry for a while, some people will be surprised to know that Young Rock was her first time being in a TV series. Despite it being her first time on the small screen, Stacey has proudly held her own.
2. She Comes From A Diverse Background
Stacey was born and raised in New Zealand she her ancestry includes Maori, English, and Samoan. She is very proud of the different cultures that have made her who she is. She is also very grateful for the chance to provide representation for other people who look like her.
3. She Has Done Voice Work
There isn't any voice work listed in Stacey's IMDB page, but that doesn't mean she hasn't done any. According to her bio on Instagram, she has had voice roles with Big Mouth Voices. Unfortunately we weren't able to locate any information on the exact type of voice work she's done.
4. She Is A Formally Trained Actress
Stacey has put a lot of time and energy into working towards reaching her goal. We don't know when she first developed an interest in acting, but we do know that she studied at Unitec School of Performing & Screen Arts which is one of the leading drama schools in New Zealand.
5. She Is A Very Active Person
Stacey isn't just all work and no play. When she has free time she likes to focus on some of her other interests, and one of them is staying active. She may not spend all of her time in the gym pumping iron, but there are other things she likes to do to keep herself moving. Some of her favorite activities include swimming and running.
6. Dwayne Johnson Follows Her On Instagram
If you're a social media user you can probably relate to that little jolt of excitement that comes with getting a new follower. With that said, you can only imagine how excited Stacey was when she got a notification that she had a new follower and it was none other than Dwayne Johnson himself. Johnson only follows a little more than 400 people, so the fact that he followed Stacey is definitely special.
7. She Has Lots Of Theater Experience
Stacey's on screen resume doesn't have very many roles, but that doesn't mean that she doesn't have a lot of acting experience. Stacey has done theater work for many years and she feels very at home on stage. Her most recent stage role was Tusiata in a production of Wild Dogs Under My Skirt.
8. She Is A Private Person
Oversharing is a huge part of celebrity culture. Some stars like to share everything and others often find their information leaked to the press. Fortunately for Stacey, neither is the case for her. She is a very private person and she has no interest in sharing her every move with the world.
9. She Got To Meet The Real Ata Via Zoom
Any time an actor plays a real character, it's always nice when they can meet the person they're portraying. Prior to filming, Stacey for the chance to talk to Ata Johnson on Zoom. Dwayne was on the call as well. Stacey was nervous at first, but once the conversation started she instantly felt at ease.
10. She Is A Producer
Acting has been Stacey's primary focus for most of her career, but she also has some interest in doing behind the scenes work. She made her debut as a producer in 2013 with a TV series called The Factory. She hasn't shared any information on whether she plans to do more production work in the future, but it's always a possibility.