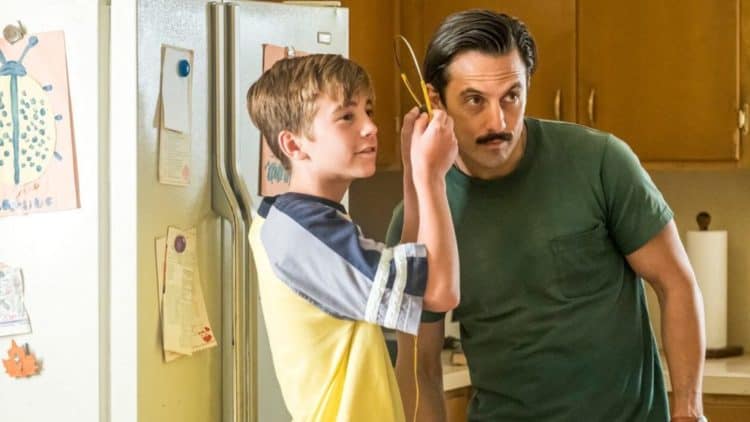 Since This Is Us debuted in 2016, the Pearsons have been one of the most beloved fictional families on TV. Not only have viewers fallen in love with the characters, but with the actors as well. Parker Bates, who plays young Kevin in the series, has quickly emerged as a talented young actor and he brings something special every time he gets on screen. Even though This Is Us was Parker's first on screen role, you'd never be able to guess. From the very beginning, he has handled himself with the professionalism and confidence of an industry vet. With the show now in its 5th season, Parker has grown up before our eyes and fans are excited to see what's in store for him and Kevin. Keep reading for 10 things you didn't know about Parker Bates.
1. He's A Texas Native
Parker was born and raised in Dallas, TX. He began his career in entertainment by working on various projects in the area. He eventually relocated to Los Angeles to put himself in a better position to get acting opportunities. Within just six months of being in L.A. he was cast in This Is Us.
2. He Started Modeling As A Baby
From an early age it was clear that there was something very special about Parker and his mom decided to get him involved in modeling. He began his modeling career when he was just 2-years-old and just a few years later he developed an interest in acting.
3. His Brother Is Also An Actor
Parker isn't the only person in the Bates family who has a knack for entertaining people. His older brother, Prestyn, is also an actor. In fact, he got his very first audition while accompanying Prestyn to an audition. While Prestyn hasn't landed a role quite as big as Parker's in This Is Us, he did appear in an episode of Black-ish.
4. He's A Producer
Parker is just 13-years-old, but he's already thinking about his future. While being in front of the camera is what has gotten him the most attention so far, he also wants to explore other areas of the industry. In 2018, he was the executive producer of a short film called Pink Jacket. He is currently in the process of producing a movie called Partners.
5. He Loves Animals
Parker has always had a soft spot in his heart for animals, and he especially loves dogs. He is a strong supporter in the adopt don't shop movement and he has two rescue dogs of his own. Parker is even an ambassador for a California based rescue group called Paw Works Rescue Group.
6. He's A Chef
Most 13-year-olds probably don't cook too often, but Parker Bates clearly isn't like other 13-year-olds. He loves cooking and hopes to one day make it more than a hobby. During an interview with Pop Culturalist he said, "I'm a chef! When I grow up, I want to be a chef and an actor, or maybe an actor who plays a chef!"
7. He's Done Voice Acting
He may not have a long list of acting credits, but Parker has already done a variety of projects that have put his versatility on display. In 2017 he made his debut as a voice actor when he voiced several characters in the animated series Rapunzel's Tangled Adventure.
8. He Likes Sports
If there's one thing that Parker has in common with Kevin, it's his love for sports. Parker told Pop Hearts TV, "I love sports! I pretty much love them all, but my favorites to play are soccer and snowboarding! I just learned how to do a backside board slide…watch out Shaun White! I still play soccer year round on a team. I'm a right forward and sometimes play mid."
9. He's A Stranger Things Fan
Some actors don't like to watch TV in their free time because it reminds them too much of work, but Parker isn't one of those actors. Plus, who could resist a show as good as Stranger Things? Parker cites the hit series as one of his favorite shows and he's probably looking forward to the highly anticipated fourth season.
10. He Wears Brown Contacts When Playing Kevin Pearson
Since there are three actors playing Kevin Pearson, production has done their best to make them look as similar as possible. One thing even the most dedicated This Is Us fans may not know is that both Parker and Logan Shroyer (teenage Kevin), who both have blue eyes, wear brown contacts during filming to match Justin Hartley's brown eyes.
Tell us what's wrong with this post? How could we improve it? :)
Let us improve this post!