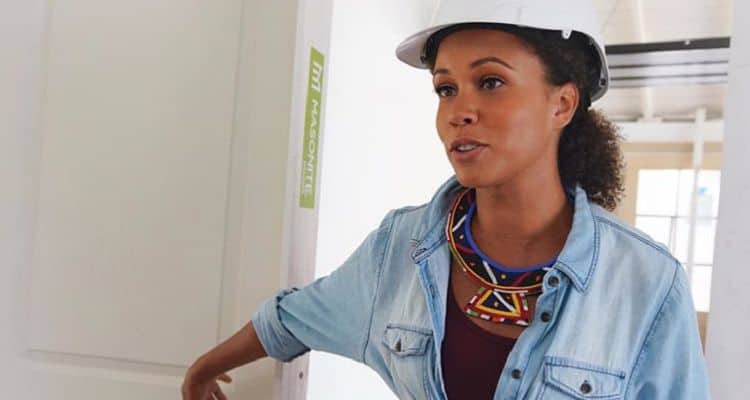 In many ways, Breegan Jane is living the dream. She gets to do what she loves and share it with the world. As a talented interior designer, Breegan has a natural eye for making things beautiful. Her ability to see drab space and completely transform it into something gorgeous is truly impressive. Thanks to her skills has recently brought her talents to the reboot of Extreme Makeover: Home Edition where she is putting her abilities to good use. Fans are already loving her work, and they can't wait to see what else she has up her sleeve. Keep reading for 10 things you didn't know about Breegan Jane.
1. She Has A Very Close Relationship With Her Siblings
Breegan is a very family oriented person and that is something that began during her childhood. As the oldest, Breegan feels a strong responsibility to make sure her siblings are happy and healthy. She has a younger sister and a younger brother who she has a very close relationship with and will "always" be there for.
2. She Got Her Start In Fashion
Breegan has always has always had a creative spirit and an eye for design. She began her career in the fashion industry where she worked as a designer. At one point, she opened up her own clothing store. However, while managing the store, she eventually realized that she found the most joy in designing the inside of the business. She ultimately realized that interior design was where he true passion was.
3. She's a DJ
The level of creativity Breegan has extends beyond design. She is also a huge music fan who enjoys DJing from time to time. She has a set of turntables at home and often plays the music for the gatherings she hosts at home. Breegan says that the repetitive motion of spinning records helps her feel relaxed.
4. She Loves Living Near The Coast
Breegan was born and raised in California and calls the state home to this day. She enjoys the warm weather and beautiful beaches and can't see herself living without them. Breegan told Design Milk, "I'm certain I'll always live on or near a coastline. I am at my happiest when I'm in close proximity to a beach or ocean — there's something about the smell of the salt water, the feel of water and sand against my skin, and the sound of never-ending waves crashing that re-centers my spirit."
5. Her Bedroom Is Her Safe Space
We all have a place we like to go to when we need to escape and recharge. For Breegan Jane, that place is her bedroom. She considers the room to be her "oasis" and says it is the perfect place for her to unwind after a long day.
6. She Has Two Children
Breegan has created some pretty impressive designs throughout her career, but her best creations will always be her children, Kensi and Kingsley. She describes her children as "the coolest kids in California". When she isn't busy with work, Breegan loves spending time with them and says they keep her feeling young.
7. She Was A Child Model
Breegan is one of those people who has had enough experiences for multiple lifetimes. She got her first job when she was just five years old for her work as a model and an actress. These early experiences are what allowed Breegan to explore her entrepreneurial side.
8. She Wanted To Be A Nurse
If you've ever seen Breegan's design work, it's probably hard for you to imagine her doing anything else. She's definitely a natural when it comes to putting looks together. However, working in design wasn't always at the top of her list of career choices. When she was in middle school, Breegan dreamed of becoming a neonatal nurse.
9. She Dreams Of Owning A Hotel
Breegan is enjoying every moment of her career, but she's also looking ahead to the future. She has a strong love of hospitality and says she dreams about owning a hotel. In an interview with Home Accents Today, she said, "I think I love the idea of owning a hotel as it would allow me to take on another form of creating a space and making someone feel at home. I've always had a strong desire to want to make a comfortable environment for others and running a hotel would be the most fulfilling way to do that."
10. Ibiza Is Her Favorite Place
Over the years, Breegan has gotten the chance to travel to some pretty interesting places. But out of all the areas she's gotten to experience, she says that Ibiza is her favorite. Breegan is drawn to Ibiza because she feels like it allows her spirit to be free.
Tell us what's wrong with this post? How could we improve it? :)
Let us improve this post!