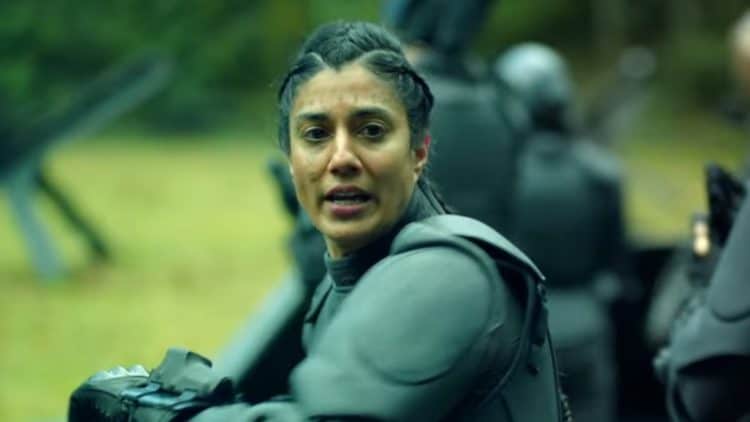 Some people may be under the impression that Camillia Mahal is a newbie to the entertainment industry, but that isn't the case at all. She's been around the industry for her entire life and she's actually been acting professionally for more than a decade. Camillia has been getting a lot of attention recently thanks to her role in the new Disney + series The Mighty Ducks: Game Changers. The series features several cast members from the original Mighty Ducks as well as newcomers like Camillia. The series is already generating a lot of buzz and it could open more doors for Camillia in the future. Here are 10 things you didn't know about Camillia Mahal.
1. She Is Canadian
Throughout her career, Camillia has maintained a highlevel of privacy which means there isn't much information out there about her. One thing we have learned, however, is that she from the Vancouver, Canada although is appears that her family is originally from India. From what we can tell, Camillia still lives in the Vancouver area. Her IMDB credits list that she made her first on screen appearance in 1989 in a movie called Empire of Ash III.
2. She Started Acting In Elementary School
Finding something to be passionate about can be a lifelong struggle for many people. Camillia, however, was lucky to discover what she loved when she was a little kid. She fell in love with acting when she was in elementary school and she made her debut in a school play. Once she got a taste of what it was like to perform, she knew she didn't want to do anything else.
3. She Is An Author
Lots of times, people are encouraged to stick to one thing once they find something they're good at. Camillia, however, has never been restricted by those ideas. She has always enjoyed exploring her creativity and in 2019 she released a book titled Child Of Illusions. There's no information on whether or not she plans to release any more books.
4. She Loves Fashion
For some people, clothes are nothing more than a neccesity. For others, however, they're a chance to be creative. Camillia is a part of the second group and she enjoys using fashion as a way to express herself. At one point in time Camillia was even a fashion blogger. Unfortunately, we weren't able to track down any of her blog posts.
5. Her Spirituality Is Important To Her
We weren't able to find any specific information about Camillia's beleifs, but according to her LinkedIn profile she is a spiritual advisor. With all of the ups and downs that come with a career in the entertainment industry there's no doubt that Camillia has had to lean on her spirituality heavily over the years.
6. She Has An Interesting Connection To Bollywood
Although it appears that Camillia is the first person in her family to be a professionally actor, she isn't the first person to have ties to the entertainment industry. Her grandmother was the first person in Canada to import Bollywood films into the country. Camillia also has an uncle who is a musician.
7. She Is Not Into Social Media
When people find an entertainer they love, one of the first things they do is look up the person on social media. Sadly for Camillia Mahal's fans, they won't be able to find much. As far as we can tell, Camillia doesn't have any verified social media accounts although that could change as The Mighty Ducks: Game Changers gets more popular.
8. She Was A Tennis Player
Remember when I said that Camillia was a woman of many talents? Those talents aren't just exclusive to creative pursuits. Apparently, she's also got some serious athletic skills. She grew up playing tennis and played competitively for several years. She also enjoys horseback riding.
9. She Is A Dancer
Music has also played a very important role in Camillia's life. She is a trained dancer and, according to her bio on IMDB, has practiced several different styles of dance. Acting appears to be her main focus at the moment, but she still enjoys dancing when she gets the chance.
10. She Is A Strong Supporter Of Human Rights
Camillia believes that she has a responsibility to help make the world a better place, and it's a responsibility that she takes very seriously. Over the years she has used her platform to help raise awareness to the things that are important to her. She is heavily invested in the fight for human rights and she's also passionate about rights for animals.