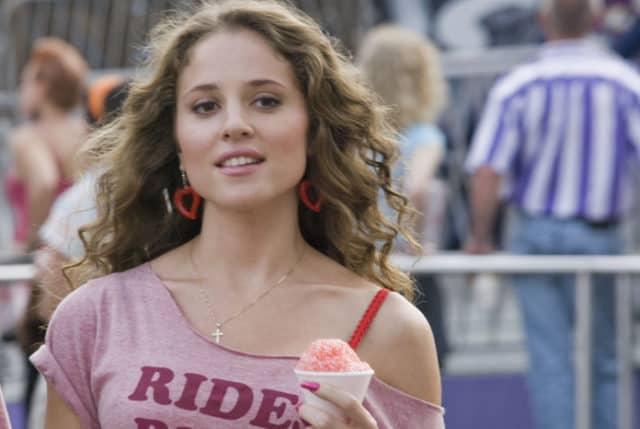 Especially in the current political climate, there is a great deal of controversy about illegal immigrants. Often lost in the emotional discussion about borders and arrests is the fact that many immigrants, whether legal or illegal, contribute a great deal to society. While there are good and bad people from every country, many people who come to a country illegally are simply seeking a better place to live. One of the most inspiring tales of an immigrant who has made incredible contributions to society is that of Margarita Levieva.
Levieva is a talented, hard working, and gorgeous actress who is best known for her work in The Lincoln Lawyer and The Blacklist. She will appear in the highly anticipated series The Deuce, beginning in September. While she has appeared in several high profile productions, many know little about her as a person. Here are five of the most interesting facts about the incredibly gifted Margarita Levieva.
5. She is famous for her beauty
Naturally, Levieva's talent and work ethic are the reason she has become such an incredible success. However, it doesn't hurt that she is one of the most beautiful people in Hollywood today. Not only does she stand out among normal people; she also stands out in cities famous for attracting models and actors. In fact, in 2005, she made the New York Magazine list of the "50 Most Beautiful People in New York."
4. She came to the USA illegally
As a fan-favorite actor on shows like The Blacklist, it would have been a great shame if Levieva had never come to the US. Luckily for her fans, Levieva's mother made the difficult decision to come to the country without documentation. Margarita, her twin brother, and their mother came to the States when she was only 11 years of age. Despite her precarious start to life in America, she has obviously managed to make a lasting impression in the country.
3. She is well educated
As she arrived in the USA as a child, Levieva obviously attended high school in the States. She went to high school in New Jersey before she studied at NYU. Here, she earned a degree in economics. Later, after a period spent working as a fashion buyer, she would receive some formal acting training. Levieva completed the prestigious Meisner Training Program at the William Esper Studio, one of the most well-known acting schools in the country.
2. One of her shows was cancelled before it aired
Levieva may have experienced a great deal of success in her career, but that does not mean she has not experienced disappointment as well. Both Levieva and her fans were greatly looking forward to the second season of Luck, a show for which she actually filmed scenes. However, before the season ever aired, HBO was forced to cancel the series because of animal safety violations. Obviously, networks cannot be expected to tolerate any such violations. However, this was still a great disappointment for Levieva.
1. She is a skilled gymnast
Levieva has earned a reputation as a highly talented actor. However, acting is not her only skill. In addition to performing on screen, she is an incredibly gifted athlete. She has trained in rhythmic gymnastics since she was only 3 years of age. She would compete in many competitions in her native Russia before moving to the USA. While she continued to train and compete in some regional tournaments, her status as an undocumented immigrant meant that she could not compete nationally. This may have been a blessing in disguise, as it would have been a shame for her fans if she pursued gymnastics instead of acting.
Final Thoughts
Margarita Levieva is one of the most talented, charismatic, and beautiful actors working today. She has done incredible work in productions like The Blacklist and The Lincoln Lawyer, and she is set to wow audiences in the upcoming The Deuce. However, fans would likely have never seen Levieva perform if her mother had not brought them, illegally, to the US. While immigration is a controversial subject, everyone can agree that her mother's decision worked out very well for Levieva and fans alike.