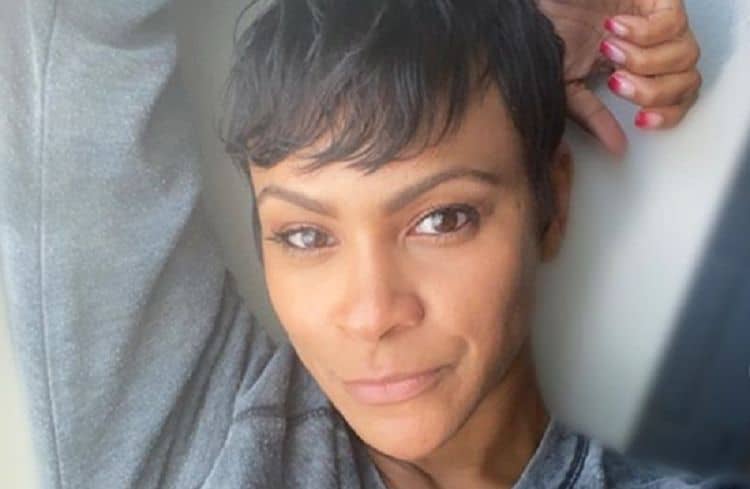 "American Housewife," has been a huge hit, and it's one that many people have been tuning into for the past four seasons. However, fans were shocked when series star Carly Hughes announced in 2020 she would not be returning to the show. You know her as Angela, one of the best friends of Katie in the fictitious Westport community. She was, in fact, part of the very first episode of the fifth season that aired just before Halloween 2020, but she hasn't been back since – and now fans know why. But, why? While we know she's not on the show anymore because she's out, we don't know why she's out. She's a fan favorite, and now we are curious what happened to her.
She's Holding Nothing Back
When Carly Hughes announced she was leaving the show, she did not sugarcoat a thing. She made it very clear her decision to leave was based on things like the toxic environment of the area in which she was working. Her statement looks like this, "I was no longer able to work in the toxic environment that was created on American Housewife. I made the decision to leave to protect myself from that type of discrimination. As a Black woman in entertainment, I feel the responsibility to stand up for what I deserve, what we all deserve – to be treated equally."
She continues her statement by wishing the show well. She wants them to pursue the opportunities that they are given as a show. While it appears to us that she held nothing back, she also had the grace to very eloquently wish them well, and they seem to be wanting the same for their own show. We know this because the show issued their own statement after her departure.
"Carly was a valued member of the cast, and we had hoped she would return to the show this season. The concerns she raised led to positive changes to the workplace and improvements to the culture, but we respect the decision she made to move on. We wish her nothing but the best," and it warms our hearts to see two opposite sides of the fence agree to make changes and to wish one another well. It might all be one big politically correct statement to keep all parties looking good in the public eye, though, but it's working.
What's Going On
With all of this in mind, we should point out that ABC has issued an HR investigation into the allegations made. It seems that producer Sarah Dunn is no longer active, Mark J. Greenberg has stepped down from his role, and both Kenny Schwartz and Rick Wiener – both of whom are showrunners – are undergoing something called sensitivity training. We don't know what that means, but we do know that it seems her desire to leave and that her public statement had a profound effect on the show. Things are being done to change the toxicity of the show and the environment that they are dealing with, and that is a positive change for all involved.
Her decision to leave the show is something that she's been able to focus on what feels right to her. She's got her life to worry about, and she's made the decision that was right for her. What we find impressive about her departure is that she was open and honest, she was the person who seemed to get some changes made within the confines of the show and its people in charge, and perhaps the future generation of the show has her to thank for a less toxic environment. While we have no idea what kind of toxicity that she was dealing with on the show, we know that she had to focus on things like herself.
It all comes down to one simple thing. If you are not happy with the way you are being treated and it's a justified reason, it's time to move on. Making the best decision for yourself is not always easy, but it's always going to pan out in a way that makes you feel positive and good about things. She's a woman who we can all look up to, and we can only hope her positive role model is something that everyone is currently looking up to. Here's to strong women who made decisions that lead to more positivity in their own lives, and who create change where change is needed most. She's a woman who deserves some accolades for that.
Tell us what's wrong with this post? How could we improve it? :)
Let us improve this post!