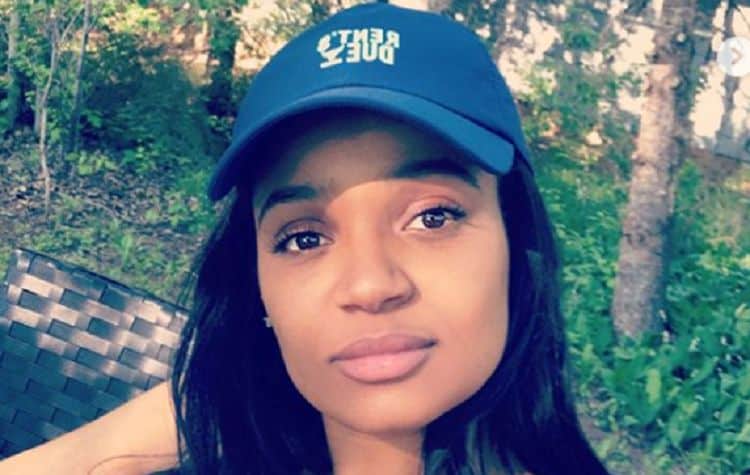 Parenting has never been an easy task, especially for mothers. Some of them are forced to balance between career and looking after their children. Despite the demanding tasks of bringing up children, some women can balance perfectly between work and their children and Kyla Pratt is one of them. Born in Los Angeles on 16 September 1986, she has grown to become a popular actress. Kyla started acting at a young age and portrayed spectacular performance in both television shows and some series. She is a mother and has given her best to her two children. Get to know more about her by checking out these facts about her.
1. She began acting when she was eight
Kyla Pratt started her acting career when she was eight years in Nike's series commercials. At the age of ten years, Kyla was part of "The Neighborhood, "where her role was of a young girl who gets shot. She later recovers miraculously after being shot and revealed that she had seen heaven and had an important mission that God gave her. She later spread the gospel of God in that community that was full of gang activities leading to the end of gang violence. Most of us remember Kyla for her role in "One on One" as Breanna.
2. She is also a singer
Kyla is a known actress but is also a singer. She has some songs like "It's all about me." Kyla has also performed cover versions of songs like "Circle of Life" that featured in the album of Disneymania 2. She is currently working with a studio album producer, Marcus Johnson.
3. She is a semi-professional player in basketball
Apart from acting and singing, Kyla is also a basketball player. She started loving basketball due to the lifestyle that basketball players had and also because her father played too. In some of her talks, she says that it is not suitable for her to wear heels yet she can wear tennis shoes and play basketball. She has not made it to becoming a professional player but has incorporated her basketball skills in one of the series, "Love & Basketball." She appears in the cast being a daughter of an NBA player and gets teased by a member because of the small team in which her father is a player.
4. She is married
Kyla is married to Danny Kilpatrick. The two got married in 2005, and they now have two children together. Lyric Kai, who is the firstborn, was born in 2010 and Liyah in 2013. Despite the demanding career of acting, she always finds time for his family. She is proud of her children and wishes that they develop a spirit like hers.
5. She kept two pregnancies a secret
Pregnancy has never been something to be hidden, especially by celebrities. Most of the stars will post their pregnancy journey on social media right from the enlarged belly to the delivery room. Kyla is different because she kept two pregnancies a secret. In an interview with Z 107.9, Kyla exposes the reasons behind keeping the pregnancies a secret. She says that her pregnancy is something personal that she should enjoy on her own. She added that people could easily reach you and start speaking as they wish, and they might end up disturbing her peace with their bad vibes. She, however, took time to welcome the baby with her close friends whom she says she values.
6. She has her own production company
Kyla has developed her own production company. In an interview with Ebony, she says one of her plans for the year is to focus on the production company. Kyla says that her life revolves around balancing a lot of things. Apart from working on her company, she also reads and writes books. Despite being involved in numerous activities, she is always there for her two kids and husband.
7. She is the eldest of 5 children
Kyla is the eldest among five children born to Kecia Pratt who is a teacher and Johnny McCullar who is a basketball player. Kyla has not revealed details of her siblings, but Doheen Pratt is known as her brother. Doheen hit the press since he faced conviction at the age of 13 over a murder case.
8. She has a net worth of $3 million
Kyla was introduced to Hollywood while she was very young. Her splendid performance as an actress at the young age did not only make her famous, but she also earned a lucrative sum of money. Through her acting career and some commercials, Kyla has amassed wealth that ranks her among millionaires. According to Heightline, she has a net worth of $3 million. She focuses on building her production company, and this figure might change in the coming years.
9. She has been in a few relationships
Being an actress is always accompanied by some dating dramas since most of them experience several breakups before they settle in a relationship. Kyla seems to be very mature when it comes to dating because never have we heard of any scandals involving her. She has been in a few relationships, unlike other celebrities. Her first relationship that went viral was her relationship with Robert Richard in 2003. The relationship did not last long as it came to an end the following year. She finally met Danny and build a happy family together.
10. Education
Kyla went to Alexander Hamilton for her high school education. Kyla values education as she puts it in one of the quotes that she had to pass in school for her parents to allow her to act. She says that acting is a reward to her after attaining good grades in school. Kyla also wants to extend the same spirit to her kids by making them focus on education before they can get into the job market.